If you have ever participated in CHOC Walk at Disneyland Resort, you already how amazing it is. An experience that's all for the kids! We've had the opportunity to participate in this annual event for a few years now and it's something you don't want to miss out on.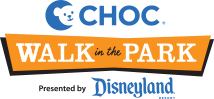 This year, the walk will take place on Sunday, October 30. Beginning at 6:15 a.m. on October 30, an estimated 14,000 walkers from across the U.S. and around the world, including Canada, Mexico, Australia and Japan will walk approximately 3 miles through the Disneyland Resort to celebrate the life-saving, compassionate care CHOC provides Southern California's children. The event culminates in the resort's Downtown Disney® District where sponsors, hospital support groups, shops and restaurants have special offers for participants at the CHOC Festival. It is CHOC Children's largest fundraiser of the year. 
The walk route is filled with Disney magic, including entertainment and the world-famous characters and gives you the opportunity to experience the magic of being in the Parks before they're open to regular guests.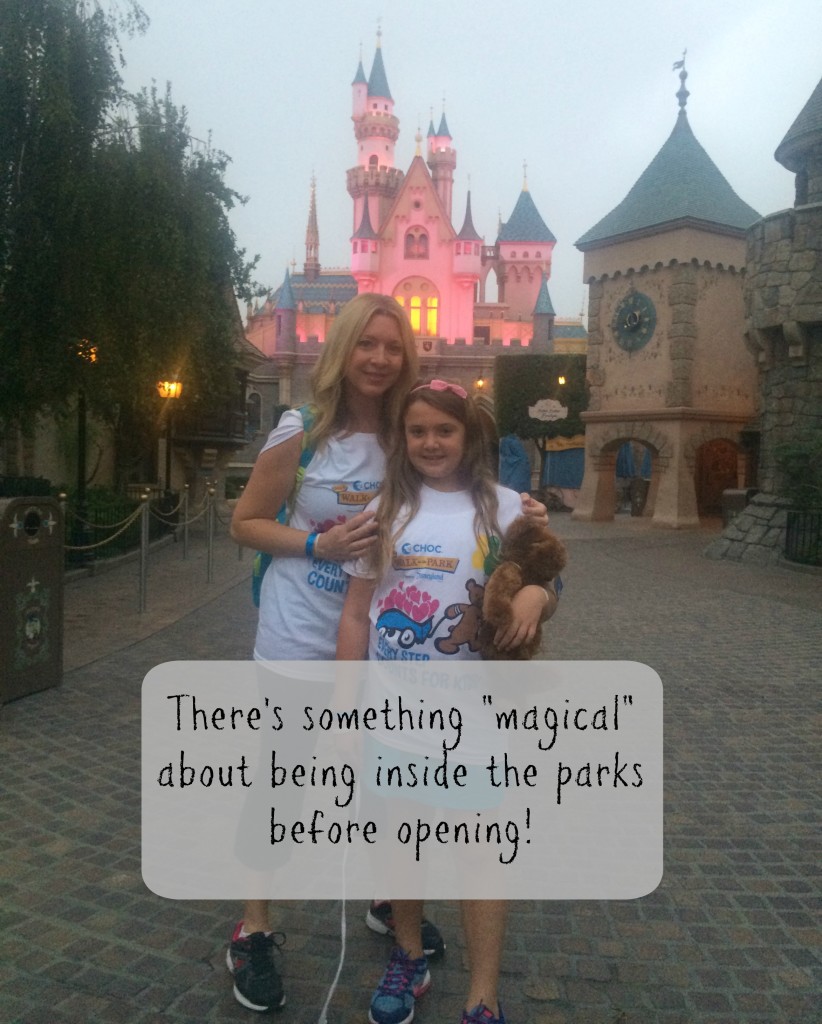 As the largest and most unique single fundraising pediatric walk event in the nation, last year's walk raised more than $2.5 million dollars for the hospital's KidsCare Fund bringing the quarter-century total to over $26 million. Now in its 26th year, the 2016 walk promises to be extra "spooktacular" as it occurs on Halloween weekend this year and will be packed with fun for the whole family!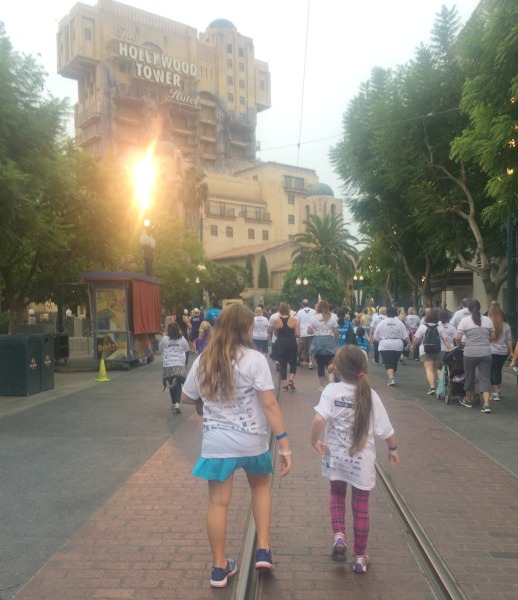 This year's CHOC Walk goal is to raise 2.7 million dollars. All monies raised provide funding to the programs and services in the greatest need both at the hospital and in the community, from mental health services to an expanded neonatal intensive care unit to care for children and families who cannot afford to pay. Every dollar counts for Southern California's kids!
With your help, this goal can definitely by made and hopefully surpassed! There are a few different ways that YOU can help! First of all, you, yourself, can participate in the CHOC Walk. (Register here.) Also, grab your friends, your family, even grab some of your Instagram followers if possible, and join in! There are few things that can drag an adult out of bed this early on a weekend but I can guarantee that you'll be beyond touched when you are surrounded by this crowd. I shed quite a few tears during the event. It's beautiful to see all of the families participating, who have received amazing care over the years from CHOC Children's Hospital.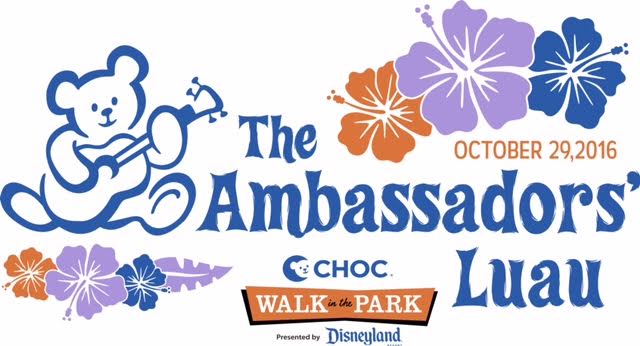 CHOC Walk participants also have the opportunity to attend the 2nd annual CHOC Walk Ambassadors' Luau, the afternoon before the walk, on Saturday, October 29 at at the Disneyland® Hotel's Adventure Lawn. The luau is hosted by CHOC Walk Ambassadors, past and present, as a way to raise additional funds for the CHOC Walk in the Park and celebrate the courage and strength that they, and thousands of other CHOC patients and families, have shown during their medical journeys. 
This special Polynesian-themed event for the whole family will be the perfect way to celebrate the day before the CHOC Walk. The event will feature activities for attendees of all ages, including: special photographs with Disney® characters; tattoos by Kaman's Art Shoppe; Ambassadors' silent auction; delicious luau-inspired dinner; authentic Polynesian entertainment with special appearances by Tupua Productions, Loa Greyson, Jerome Grey, Halau Hula Lani Ola and "Auntie" and an exciting finale featuring world-famous Polynesian fire dancers! Guests will also enjoy a dash of Disney magic with a special visit from artist Jimmy Mulligan. This year's master of ceremony will be KTLA's Henry DiCarlo. To purchase tickets for the luau, visit here. 
So, won't you consider helping the kids of Southern California! Join in on the fun by registering for the 2016 CHOC Walk! For more information about the 2016 CHOC Walk and to register, visit http://www.chocwalk.org, Event information can also be found on Facebook, Twitter, and Instagram. Join in on the conversation by following #chocwalk.
This is not a sponsored post. I am a huge supporter of CHOC Children's and CHOC Walk and wanted to help spread the word to my readers. Some images and logo are property of CHOC Children's.