This post is sponsored written by me in collaboration with Pentel, All opinions are my own
As a mom and an elementary school teacher, I know the importance of fostering creativity in children. I truly believe every child has artistic ability, and regardless of what artistic level they're at, it's important for parents and teachers to help foster that creativity. 
Having time to be creative is just as important as having ample time to play, as both of these things help a child to develop as a whole.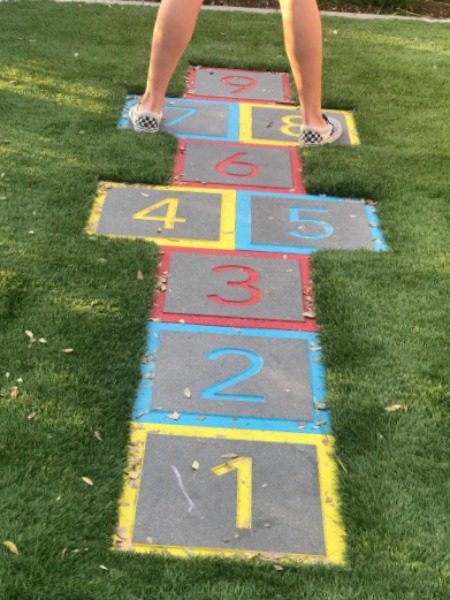 The best ways to foster creativity in children are by modeling your own creativity in front of them, encouraging a child to express him or herself through art and play and by providing the tools they'll need, such as art supplies.
We received a very special package in the mail from Pentel which contained different Pentel POP Pens and Pentel Mechanical Pencils . I took a double take when I saw the pens because I grew up loving some of these very same pens! It was like a flashback to the 90's! Do you remember these pens from your own childhood? For over 70 years, Pentel has supplied the world with the highest quality products so my own parents probably also grew up with Pentel. 
It's fun to see Pentel Pop Pens are back and they're better than ever! You can choose from Sparkle, Solar and Milky ink or you can just grab them all! I am a big collector of art supplies, as is my daughter.
She immediately put the Pentel POP Pens to use at home, colorizing and doodling on things like her monthly calendar, with the help of our cat, of course. The pens definitely make things POP and look extra colorful
Pentel Mechanical Pencils also come in handy for things like homework. Now if only they could help with the actual Math equations! As a mom with a child who has a Latex allergy, I really appreciate the fact that all 3 of the types of Pentel Mechanical Pencils they sent us (Icy, Champ, and Sharp), feature a latex-free Comfort Zone™ grip for nonstop writing comfort and control. All of Pentel's Mechanical Pencils are ideal for home, office and school.
Here are some of the cool features of these Pentel POP Pens:
Sparkle – The vibrant ink of these pens is ideal for cards, drawing and doodles, and also for writing on photo paper. You'll be amazed by their sparkling, iridescent ink, which is almost magical because it appears to color change when you write on white or black paper. These "Sparkle" pens will help you dazzle your doodles every time!
Solar – These fun neon ink pens have a latex-free grip for comfortable writing and drawing. Their smooth gel ink makes it easy to doodle and decorate things with a bright POP of color!
Milky – I think these are my favorite of the 3 kinds because these are the actual blast to the past pens that make it easy and fun to write, draw and doodle with the smooth gel ink in milky pastel colors. It looks fabulous on white or black paper, with black paper being my most favorite place to use them.  I think that was my students' favorite time to use them as well.
I  brought these beautiful pens to use in my classroom to use and allowed my students to use them to make bookmarks during "learning center time". It's extra motivating for them when they get to use these kinds of creativity tools for simple in-class projects like bookmarks or even for everyday schoolwork like spelling word practice.
As an elementary school teacher, I sometimes feel hesitant about allowing my first graders to use pens in the classroom because it can end up being pretty messy. However, the gel ink from Pentel POP Pens dries so fast that even left-handers don't have an issue with them. There are no smears, no smudges and no globs to worry about with these. My students had so much fun making personalized bookmarks with the Pentel POP Pens and black paper. Didn't they come out cute? 
Did you know….Pentel guarantees your satisfaction? Every product of theirs is backed with a lifetime warranty against defects in materials and workmanship. I appreciate brands that stand behind their products. Do you like to draw and doodle? It's extra fun for me to do so now with my new collection of Pentel POP Pens! 
Connect with Pentel on Facebook, Twitter, and Instagram, too.