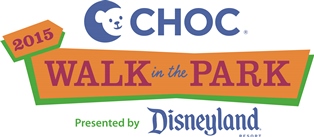 It was such an honor to be part of the 24th Annual CHOC "Walk in the Park" at The Disneyland Resort last year that we're participating in it again this year!
In 2014, 16,000 walkers who came out to walk for the children and, as a result, over 2 million dollars was raised. The monies go straight towards helping fund care, family services, education, and research that CHOC provides for so many. As a teacher who is local to the CHOC area, I have know many families who have received services there, regardless of their family's ability to pay. It's a pretty amazing place!
CHOC "Walk in the Park", presented by the Disneyland Resort, is the largest, most unique single pediatric walk event in the nation. This year's event will be held the morning of Sunday, October 11 and is expected to draw an estimated 15,000 participants from the U.S., Canada, Mexico, Australia and Japan. (I think it's going to exceed last year's number.) More exciting news is that the CHOC Walk is celebrating its 25th silver anniversary this year simultaneously with the Disneyland Resort's Diamond Celebration.

There are a few different ways that YOU can help! First of all, you can participate in the CHOC Walk, yourself. Grab your friends, grab your family, even grab some of your Instagram followers, and join in! There aren't many things that can drag an adult out of bed this early on a weekend. You'll be beyond touched when you are surrounded by the crowd. I shed quite a few tears during the event.
You'll see so many families walking together as a way to say "thank you" to the doctors and nurses at CHOC, as well as honor their loved ones who have been patients there. It's an experience I highly recommend, especially something to include your own child(ren) in.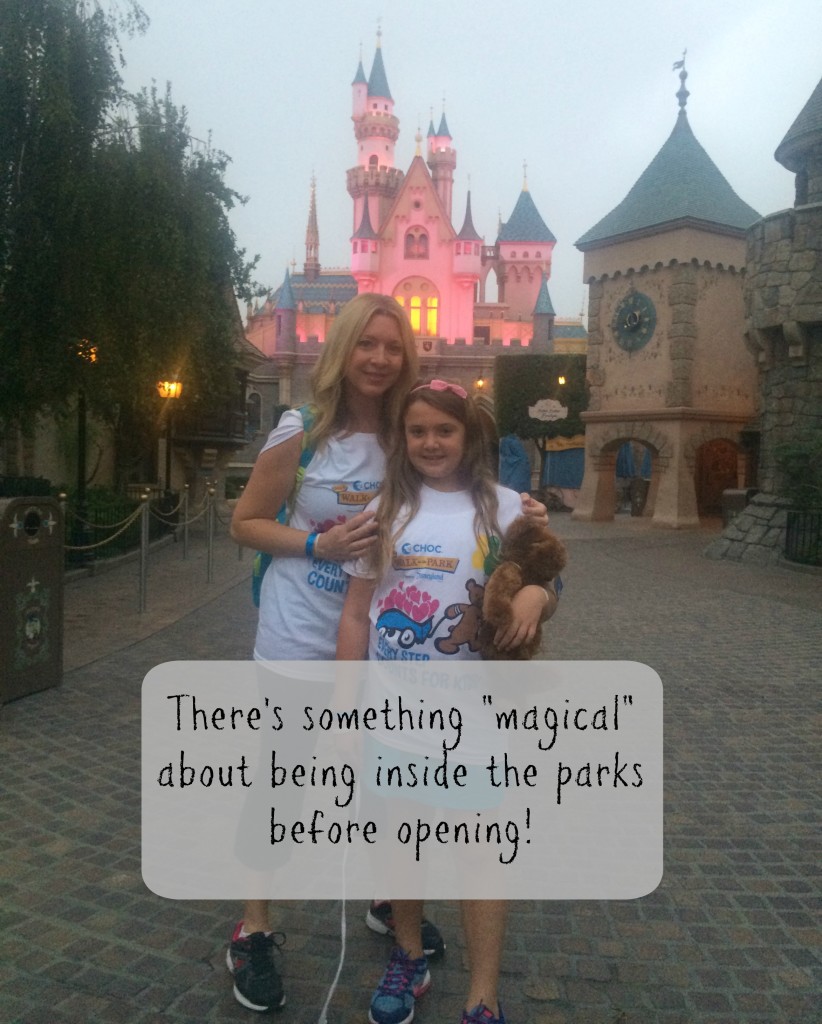 Also, getting to walk inside of Disneyland and Disney's California Adventure before opening hours is something you can't even pay to do! It's a magical experience. Trust me when I say that The Disneyland Resort will have lots of surprises awaiting the CHOC Walkers because they just don't disappoint. To register as individual or find a team to walk with for CHOC Walk, click here.
Each year, the CHOC Walk features a special ambassador. This year's CHOC Walk ambassador is Mac Christman. Read more about Mac's story here. As part of this year's event, CHOC Children's is hosting its first CHOC Walk Ambassador's Luau on Saturday, October 10, 2015, from 4:30 to 7:30 p.m., in the Grand Ballroom of the Disneyland Hotel.
The CHOC Walk Ambassador's Luau promises to be a fun-filled afternoon for the whole family that will take place the day before the CHOC "Walk in the Park," presented by the Disneyland Resort. For more information about this special event and to purchase tickets, click here.
Another way for people to support the event is to register for the Walk as a "Sleeping Bear." This special designation allows CHOC supporters who cannot make it on Walk day to still raise money and support CHOC Children's.
"Sleeping Bears" receive a CHOC Walk T-shirt and are eligible to earn prizes from their fundraising efforts. For more information about how to register as a "Sleeping Bear", click here.
There are so many ways you can show support for CHOC Walk! We're participating again this year to show our own support. Won't you join us?
Learn more about this year's event, register, or donate, click here.  Connect with CHOC Walk in the Park on Facebook, Twitter, and Instagram.
This is not a sponsored post. All opinions are 100% my own. Logo images property of CHOC and Disneyland Resort.