Although Valentine's Day is traditionally laden with chocolates and sweet treats, there are also so many non-sweet treats available nowadays. As an elementary school teacher, I'm always looking for alternatives to candy that I can give my students either as rewards during the month of February or to put in their Valentine's Day mailboxes.
I found a ton of cute, non-sweet treats like tiny notebooks, mini heart erasers, fun pencils, and a bunch of different Valentine's stickers. (everyone loves stickers!) I love to give my students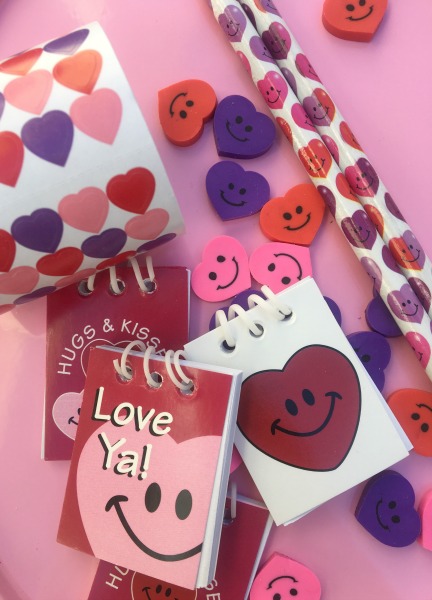 To make the Valentine's pencils extra fun, I designed a set of purple, hot pink, and red printable "Happy Valentine's Day" flags to add to them. I printed them on white cardstock so they were sturdy. (You can download these for free at the bottom of this post.)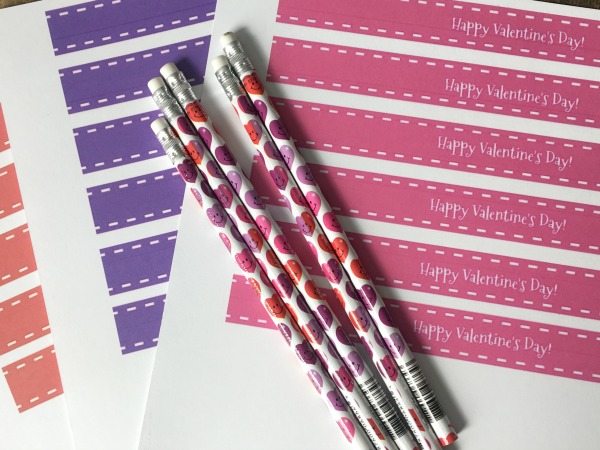 After printing out the pencil flags, you can cut each one with scissors or a paper cutter.
Fold them flag strips and apply pressure to the crease. Next, trim each one to a flag shape. Use a glue stick to fasten each one securely around the top of each pencil. To print out the FREE printable "Happy Valentine's Day" flags, go here.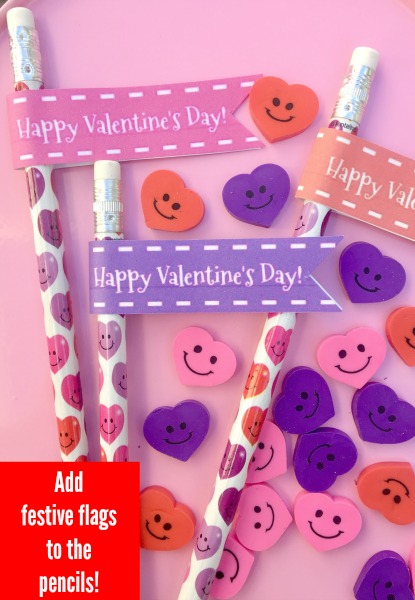 I made a non-candy "treat" bag for each of my students that included a Smile Face Valentine pencil with a flag on it, a couple of Mini Valentine Spiral Notebooks, a handful of Mini Smile Face Erasers, a couple sheets of Mini Heart Big Roll Stickers, and a Tic-Tac-Toe Valentine Sticker Card for each student. I stuck everything into a clear cellophane bag. and tied with some ribbon. I can't wait to pass them out on Valentine's Day! Do you send anything special for Valentine's Day for your child's classmates?