I received services in exchange for my honest review. All opinions are my own. 
I have a love-hate relationship with coffee. I can't imagine my morning without it but we all know that coffee is one of the things that can stain and yellow your teeth. Lately, I wasn't loving what I saw when I'd look in the mirror at my teeth, so when I received an invitation to try out the all-new Naturally White OC, I jumped at the chance to try it out. 
Have you had your teeth whitened before, aside from an at-home treatment? I'd never had it done but now that I have, I feel like an in-office treatment is the best route to take.  It was so convenient and simple to have done and it only took about an hour out of my day.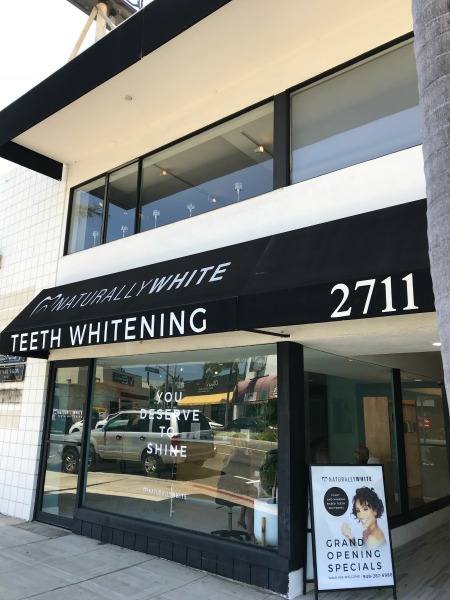 The products used on your teeth at Naturally White OC are made with a plant and mineral based formula. The active ingredient in the whitening gel is a food-grade hydrogen peroxide that contains three key minerals to stabilize and strengthen the enamel. All of the products used at Naturally White OC are made in the U.S. so they're compliant with FDA regulations. They make sure that every ingredient that goes into their products is safe for all clients to use, including children (13 and older). The results are guaranteed to lighten your teeth 3-12 shades lighter from just one visit! (One visit is broken into three 20-minute sessions.)
What's A Visit to Naturally White OC Like?
When you first arrive at Naturally White OC, you are greeted by someone from their friendly staff, which actually seems more like one big family. There's some initial "paperwork" to fill out, similar to what you do at a doctor's office, except this is all done on an iPad. How fun and modern is that?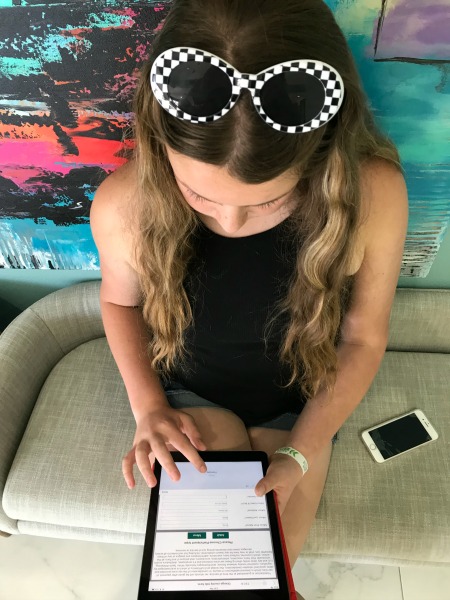 After you've completed your paperwork, you're led to the whitening area and seated in a comfy chair, like one of the ones you sit and relax in at the dentist. Before beginning any of the whitening treatments, your technician will uses a set of artificial teeth to compare your initial color to, to find out what shade your teeth started out at, to have something to compare it to when you're all done. 
Next, your technician will start to prep you for the first 20-minute whitening session. They"ll put an aparatus in your mouth to hold it open (Don't worry, it doesn't hurt at all.) and then apply the special whitening gel onto your teeth.
Once your teeth are ready, you lay back and a special FDA approved LED light  at your teeth to get the process going. This UV light is the most advanced and effective LED technology that is designed to accelerate the whitening process. To protect your eyes, you'll be wearing goggles during these sessions. 
After my final session of the 3 was done, I rinsed my teeth and compared my teeth once more to find that they'd lightened by 4 shades. I was so excited about this! They recommended I not eat or drink anything dark (that could re-stain my teeth) until the following day. 
At-home treatments available for purchase at Naturally White OC
I loved that Naturally White OC also had several options available for purchase to do at-home whitening treatments and also to maintain your teeth after an in-office visit. Here are some of the products you can purchase from them:
Naturally White Pro-Home Kit
Naturally White Teeth Whitening Pen
Naturally White's signature Boost Remineralizing gel
Naturally White OC is located at
2711 East Coast Hwy Unit C.
Corona Del Mar, CA 92625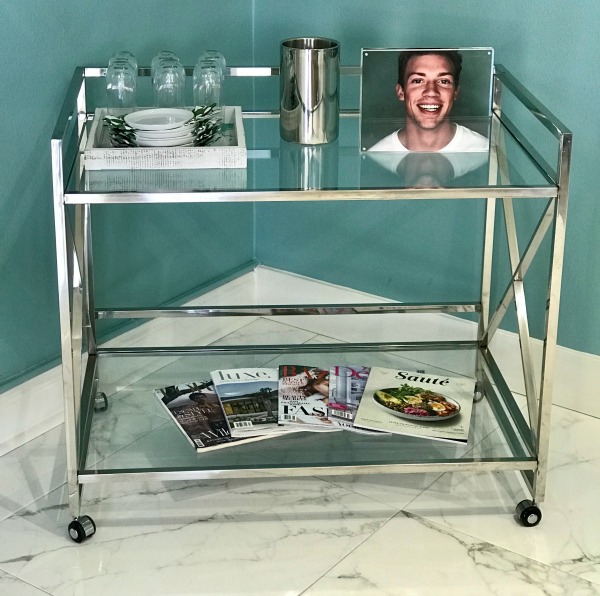 I loved my in-office treatment at Naturally White OC and love the way my teeth look now. I feel more confident about my smile after my treatment. Book your own appointment today, either online or by calling 949.287.6988.
Connect with Naturally White OC on Facebook and Instagram.