I was invited to a media event in order to facilitate this post. All opinions are my own.              
The countdown to the 2019 CHOC Walk in the Park has started! This very special annual event will take place this year on Sunday, August 11, 2019 at the Disneyland Resort.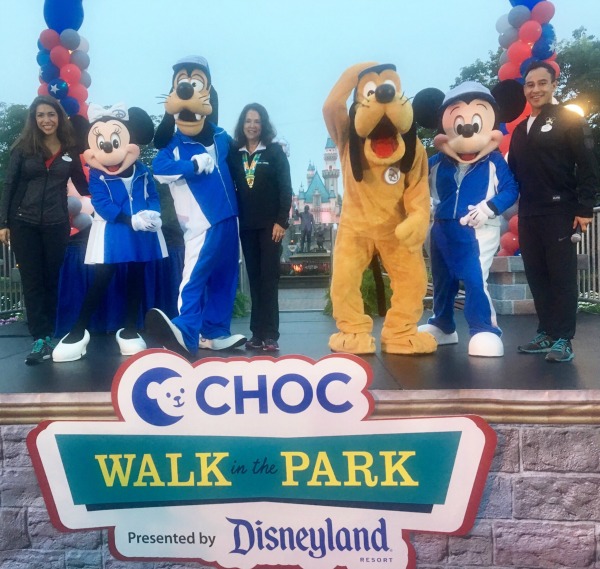 The CHOC Walk in the Park is the only walk of its kind which takes place inside of the Parks, allowing participants to experience Disney® as never before. Did you know this is the 19th year in a row that the Disneyland Resort has hosted this wonderful event as the presenting sponsor?
I was invited to a very special CHOC Walk in the Park kickoff event, held at Disney's Grand California Hotel. The event was filled with information about this year's walk and pre-walk FUNdraising events.
At the kickoff event, we also got to learn about the 2019 CHOC Walk Ambassador, Ella Boyle. Ella's mother, Lizzie, spoke to us all about her journey at CHOC Children's.
Ella and her family have a giant team that walked last year known as "Team Brave Boyle". Watch this video narrating Ella's story:

Last year, with the help of friends, families, and sponsors, the 2018 CHOC Walk raised $2.9 million dollars! All proceeds from this magical event benefit the health and well-being of Southern California's kids. This year, they're reaching for an even higher goal and you can help out!
My daughter and I have had the opportunity to participate in the CHOC Walk in the Park in prior years and it is definitely an experience that will touch your heart. I highly encourage you to get involved with this wonderful event this year.
There are a few different ways to get involved with the CHOC Walk in the Park:
Register to Walk – CHOC Walk Participants can create teams, earn prizes, and raise funds for CHOC. We encourage Walkers to fund raise for their participation or they can make a personal donation. Register now to create your own Personal and/or Team Fundraising Page.
Donate – If you aren't to walk, you always have the option to donate to an individual's page or even towards the CHOC Walk in general. For more information about donating, please go HERE.
Support pre-CHOC Walk fundraising efforts – In the months leading up to the CHOC Walk in the Park, there'll be several great opportunities to support different fundraisers that directly benefit CHOC Children's including Chick-Fil-A CHOC Walk Wednesdays and more. Keep your eye on CHOC Walk's  Facebook, Twitter and Instagram for more details.     
For more information about this year's CHOC Walk in the Park, please visit their official site HERE. I hope to see you at the event!
Some images are property of CHOC Walk and used with permission.