I received hotel accommodations in exchange for coverage. All opinions are my own. 


Hear ye! Hear Ye! The brand-new LEGOLAND® Castle Hotel at LEGOLAND® California Resort is officially open!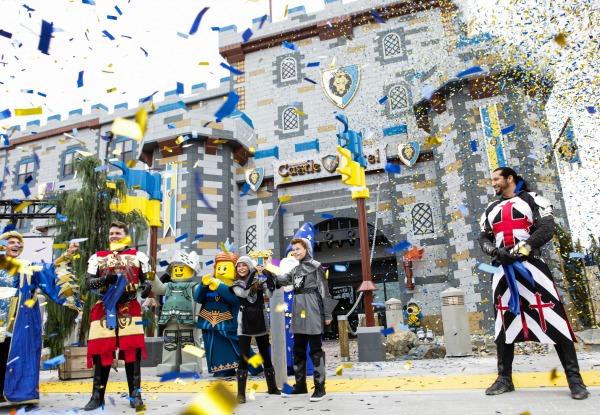 After a royal ceremony complete with knights on horses, a little girl squire and boy knight plus a hawk that flew the key to the Castle to Merlin the wizard and trumpeters to announce the grand opening of in front of hundreds of media and special guests, the hotel was declared "officially open"! Here's a short video of the Grand Opening Ceremony that also shows a little bit of the hotel too.
"We're excited to open a second hotel having learned from the first how powerful the brand is and children love how their experience in our theme park transforms into an overnight magical memory. Not only will this 250-room hotel bring more people to the beautiful city of Carlsbad which benefits local business, but we're adding more than 200 jobs further boosting the economy in the region. Considering that, plus the amazing locally-sourced food, great entertainment and whimsical features found throughout the new hotel, this is already a great win for us!" – Peter Ronchetti, LEGOLAND California Resort General Manager
A royal LEGO statue marks the entrance and is just one of more than 2,100 LEGO models created out of more than three million bricks. As guests enter the Grand Hall, they are greeted by a towering LEGO wizard conjuring up spells to protect the Castle from the bad knights and dragons.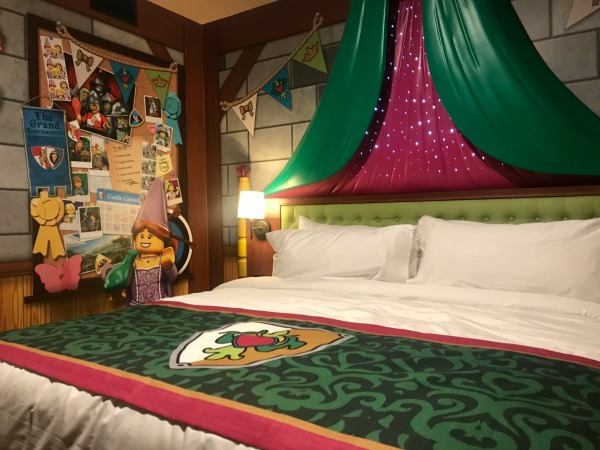 In the Royal Princess rooms, the princess is joining forces with her jester friend to sneak into the grand tournament and compete with the knights. In the Knights and Dragons rooms, the knights are on a mission to defend the king's castle and protect his treasure. In the Magic Wizard rooms, the wizards are concocting potions and fireworks for the grand tournament. Every room has a children's sleeping area which includes:
bunk beds
a trundle bed
their own television
a LEGO building station
shooting stars illuminating on the ceiling.
Every adult sleeping area has an ornate head board with LED lights which could resemble a stained glass window, a canopy sparking with twinkling lights or shelves filled with potions and a magical bubbling illuminated cauldron.
In Dragon's Den, a full-service sit down restaurant, guests can watch chefs preparing their food, enjoy LEGO models and entertainers within a unique dining experience. Breakfast is included with each guest's stay and includes made-to-order items along with a buffet.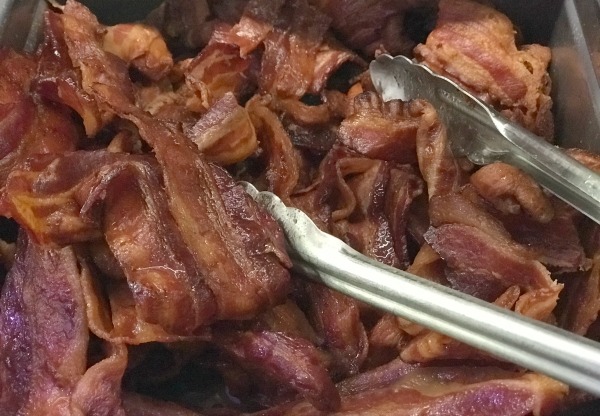 The Royal Courtyard immerses children in a fairy tale of their own creation with multiple play areas for different age groups, a giant movie screen, resort-style pool with interactive water features and hot tub and a tented stage for live plays and shows.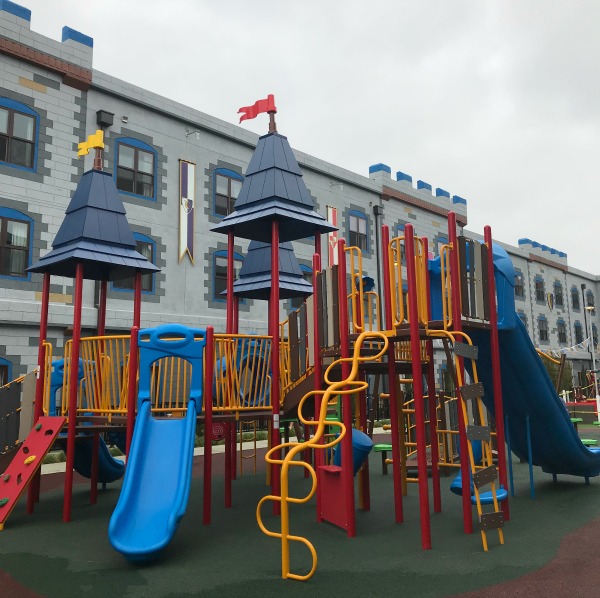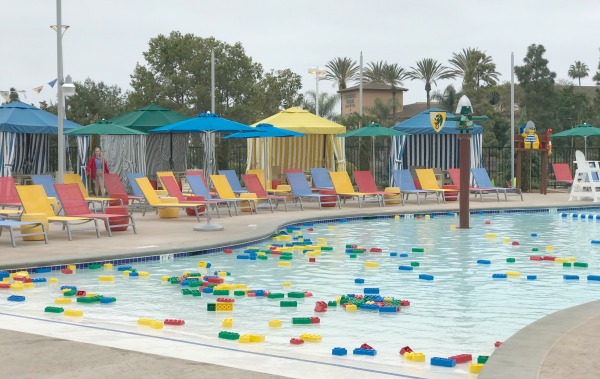 Interactive elements throughout LEGOLAND Castle Hotel include a knock-knock door, a royal throne that makes silly noises, LEGO caricatures to build upon, a self-playing piano and a slide from the first floor to the lobby.
For more information about LEGOLAND® Castle Hotel at LEGOLAND® California Resort or assistance with planning your trip there, please visit http://www.LEGOLAND.com or call (760) 918-LEGO (5346).
Video and some images are property of LEGOLAND California Resort and used with permission.