This is not a sponsored post. All opinions are my own,
It's almost Halloween time at Disneyland Resort and Mickey's Halloween Party dates and details are here! If you've never been to Mickey's Halloween Party, i't a magical experience won't want to miss out on. This event sells out quickly every year so keep reading for dates and ticket information.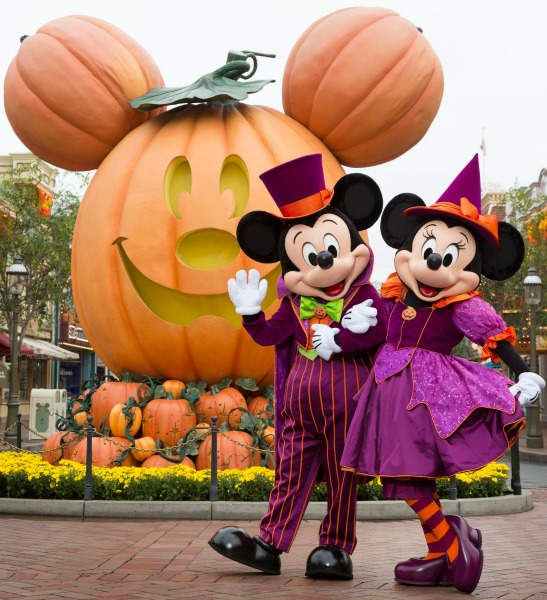 Mickey's Halloween Party is a separate-ticket event, offered on 14 different nights in September and October. The event features special entertainment, Disney characters in their Halloween attire, and trick or treating at locations throughout Disneyland for candy and healthy snacks. Guests have the option of dressing up in costumes for the party. (Please review the costume guidelines before selecting your costumes.)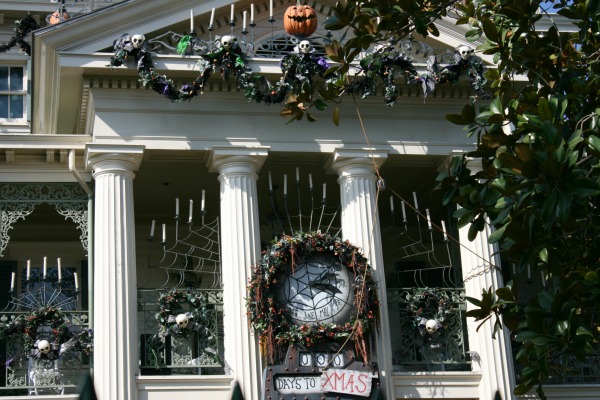 In addition to seasonal Halloween attractions Ghost Galaxy and Haunted Mansion Holiday from "A Nightmare Before Christmas" in Disneyland Park, guests will enjoy fun, exclusive events to the party. One extra-special treat is the "Halloween Screams" fireworks spectacular, a Mickey's Halloween Party tradition presented exclusively for party guests and hosted by "Master of Scare-omonies" Jack Skellington.
Also exclusive to Mickey's Halloween Party is the "Frightfully Fun Parade" led by The 
Headless Horseman of Sleepy Hollow (from the Disney animated classic "The Adventures of Ichabod and Mr. Toad"). The Horseman rides through the park on his ghostly black steed with a flickering jack-o'-lantern to usher in the parade featuring Jack Skellington followed by a procession of grim, grinning (and hitchhiking) ghosts from the iconic Haunted Mansion
attraction.
The creepy Dr. Facilier from Disney's "The Princess and the Frog" calls on mystical powers, summoning his Shadow Men from the bayou to loom large over his strange and twisted Voodoo parlor. The mischievous Disney villains appear out of the darkness, ready to stir up some trouble. The wicked gathering includes the Evil Queen, Jafar and Cruella.

Disney characters–villains as well as Mickey Mouse and friends–will appear at locations
throughout the park, and the Cadaver Dans ghostly quartet will perform on the Rivers of
America in New Orleans Square and Frontierland.
Another popular feature of the party is the opportunity for guests to "mix in" with regular park guests for three hours prior to the party's opening time. This year's ticket to Mickey's Halloween Party has even greater value as guests will be able to visit Disney California Adventure as well as Disneyland during those three hours prior to the beginning of the party in Disneyland.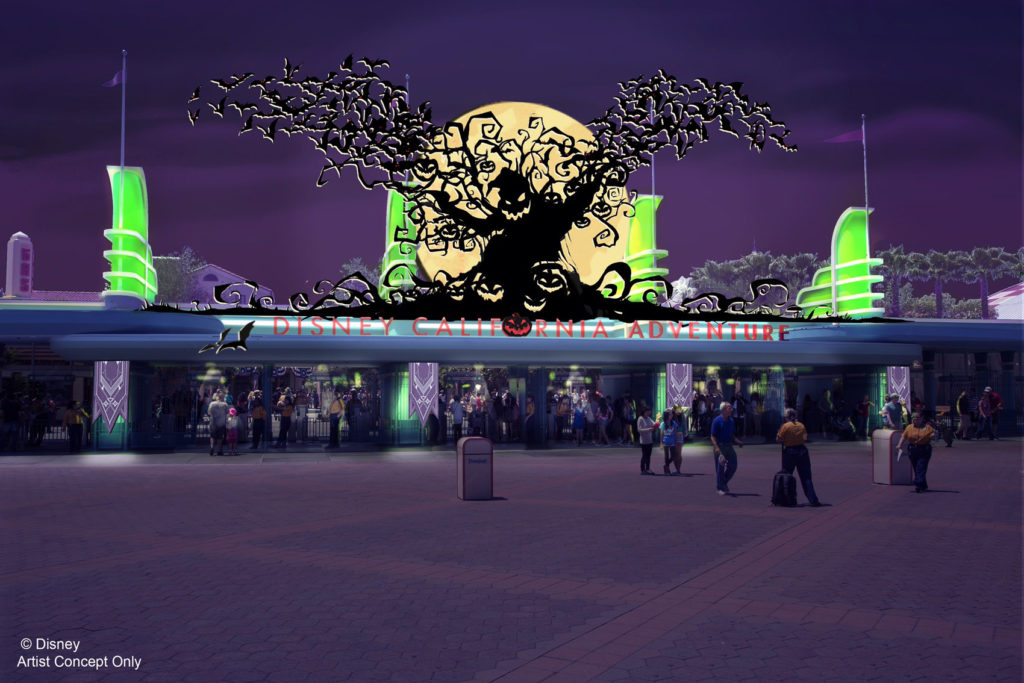 Also, new for 2017….guests who have admission to Mickey's Halloween Party will enjoy the added bonus of unlimited Disney PhotoPass. What a great way to capture those special memories without having to worry about taking your own photos so you can just be in the moment with your family. You can download your images to share online or even print out at home as souvenir keepsakes. It's a great offering and so exciting that guests will now have this included in their party ticket. 
Wednesday, Sept. 20
Friday, Sept. 22
Monday, Sept. 25
Wednesday, Sept. 27
Friday, Sept. 29
Tuesday, Oct. 3
Friday, Oct. 6
Tuesday, Oct. 10
Friday, Oct. 13
Tuesday, Oct. 17
Friday, Oct. 20
Tuesday, Oct. 24
Friday, Oct. 27
Tuesday, Oct. 31, Halloween night.
Tickets for Mickey's Halloween Party, purchased in advance, are available at a discount on select nights. Prices start range from $85-$120 for Annual Passholders and $95-$120 for the general public. (The price depends on the selected party date)
Tickets for Mickey's Halloween Party went on sale Monday, July 17 for Annual Passholders, Disney Vacation Club members and Disney Visa Card holders. Beginning July 24, Mickey's Halloween Party Tickets* may be purchased by the public online and on mobile devices at http://Disneyland.com/party, as well as at the Disneyland Resort main gate and by phone at 714-781-4400.
Other important things to know about Mickey's Halloween Party:
Online and mobile purchases are not available the day of the event.
Parking is not included in the ticket price, and parking fees will apply.
All guests 3 and over must have a ticket.
 Mickey's Halloween Party is a non-smoking event.
All attractions and entertainment are subject to change.
Have you attended Mickey's Halloween Party before or will this be your first year attending? What are you most excited for? Don't forget to keep an eye on the Disney Parks Blog for more updates!
Images and rendering are property of Disney.