I was invited to a media event and received a park ticket in exchange for writing this post. All opinions are my own. 
A couple of weeks ago, you may have noticed a million tweets and Instagram posts being shared from Disneyland Resort showing all of the excitement during the 2017 Disneyland® Half Marathon Weekend. This RunDisney event is held annually and Cigna was the presenting sponsor of the weekend.
Cigna provided some useful fitness and nutrition tips to participants in the weeks leading up to the marathon weekend. Whether a runner, walker, or cyclist, participants can utilize these tips as a way to help accomplish their race goals.
For me, someone who hasn't had a lot of race training, I really appreciated some of the tips and insight I found on their Facebook page and the way they tied in with  Cigna's "Go. Know. Take Control"., a campaign which reminds people how important it is get an annual check-up, know your vital numbers, and take control of your health for good.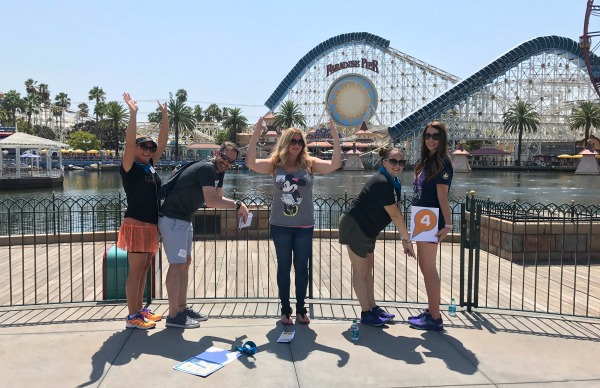 The Cigna Blogger Meet-Up was held at Disney's Grand California and began with a healthy lunch and a whole lot of photo taking. (because that's what bloggers do.)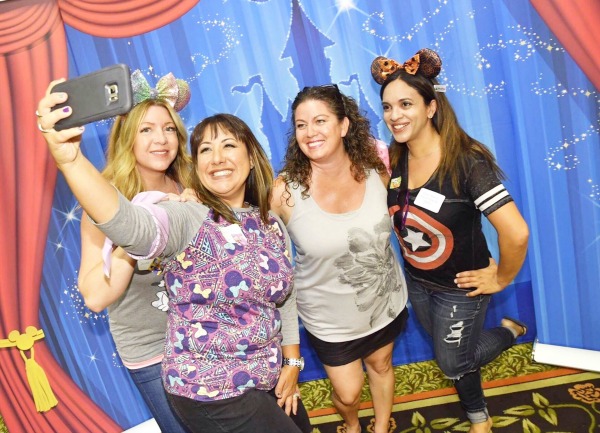 We were placed into character teams, (I got to be on Team Donald), to collaborate a little bit before we were released into Disney's California Adventure Park to compete in the "Cigna Great Race"!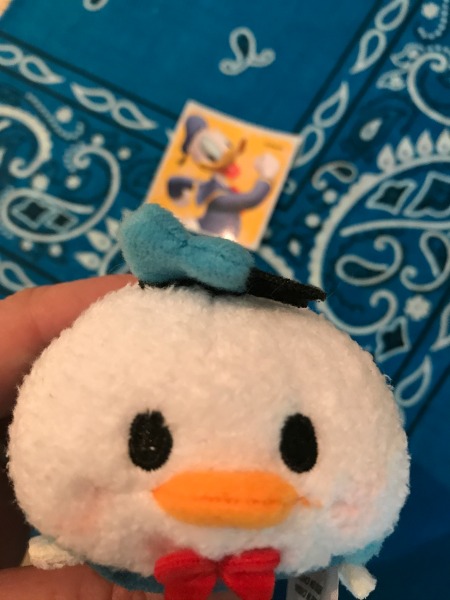 Despite the fact that it was 99 degrees that day plus it was humid, our team really rallied through Disney's California Adventure Park like a bunch of champs!
As we continued to check off challenges and intersections, I really felt the support from my "Team Donald" teammates. Whether it was completing a challenge where we had to collaborate with another team in the race or just completing tasks and intersections within our own group, I always felt encouraged by the others. 
The RunDisney community seems to be comprised of people who unconditionally support each other. It's a great group to be hanging around with. 
Although I wasn't running the Disneyland Half Marathon that weekend, I admired those who did complete it, especially in the (almost) unbearable weather condition which didn't let up through the weekend.
Team Donald didn't "win" the Cigna Great Race, but I still came out feeling a sense of accomplishment and made some new friends along the way.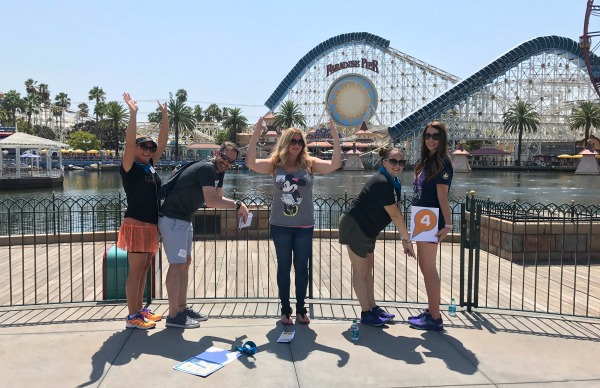 After we were done, we headed back at The Grand for some afternoon treats while they tallied up who the winners would be. We also had a couple of surprise guests appear in the event room!
Mickey and Minnie were wearing their best race outfits and were ready for photos with everyone! I even got to take my very own photo with them. How magical is that? The Cigna Blogger Meetup was so much fun and I feel lucky to have been invited!
I have to pinch myself to make sure this is all real & am so grateful for opportunities like this! ✨?✨AD #CignaRunTogether (PC: @Cigna) pic.twitter.com/jru7Mq4ULi

— ✨Wendy✨ (@OverthetopMommy) September 2, 2017
I can't wait to see what's in store for the RunDisney Walt Disney World® Half Marathon, January 3-7, 2018, which is also presented by Cigna. Will you be participating in that one? I'll be there!  For more information about Cigna's Go. Know. Take Control. campaign, go here.
Some photos are property of Cigna.