This is a sponsored post. All opinions are 100% my own.
Viewers can now stream the Amazon Original Special "An American Girl Story: Summer Camp, Friends for Life" on Amazon Prime Video in the US, UK, Germany and Austria.This is the 4th special from Amazon Kids and you and your family are going to love watching this one together.
We were so excited to get a sneak peek at the special. As fans of the American Girl brand, we love any and all things "American Girl". I feel like this special sends a powerful message to all girls, which is what I love about all of the American Girl toy, books, and movies….they help to empower girls!
"An American Girl Story: Summer Camp, Friends for Life"  is about friends Z (Zoe Manarel, The Nightingale) and Paz (Alison Fernandez, Logan) who arrive at S.T.E.A.M. camp excited for tech heaven. When the administrator(Camryn Manheim) surprises everyone by restricting their devices, they think their summer's doomed. (No cell phone use is allowed.) 
Things take a mysterious turn when they meet Jordan (Monique Green, Marriage of Lies), an enchanting "counselor" who sends them on an adventure, opening them up to a world of possibilities, including befriending a third camper, Drew (Lauren Donzis, Liv and Maddie).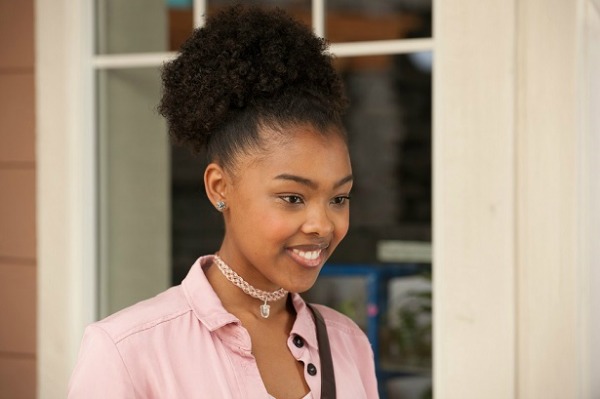 This special, directed by Alison McDonald (An American Girl Story – Melody 1963: Love Has to Win).
Here's a preview of the special:
"Summer Camp, Friends for Life combines the relatable themes of friendship and collaboration in a fun and engaging S.T.E.A.M. camp environment. Our customers will be inspired by Z, Paz and Drew as they work together toward solving the mystery presented to them." – ," Tara Sorensen, Head of Kids Programming at Amazon Studios.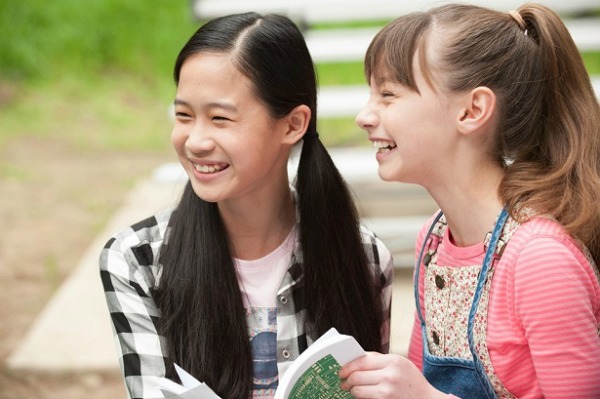 One of the reasons I was really drawn to this special was the emphasis on S.T.E.A.M.(Science, Technology, Engineering, Art, and Math), as it related to girl. Females are often underrepresented in schools, in these subjects of study, and in the workplace, holding jobs in these fields, Teachers in elementary, middle and high schools currently encourage their female students to take interest in these areas of study and join in on S.T.E.A.M. focused activities and classes, in hopes of fostering their love for these areas and even motivating females to pursue further studies at the college level. I appreciated how the special even made mention of the first female civil engineer and the history of how S.T.E.A.M. came to be accessible to girls from all walks of life. S.T.E.A.M.is such an important topic!
An American Girl Story: Summer Camp, Friends for Life is available for Prime members to stream and enjoy using the Amazon Prime Video app for TVs, connected devices including Amazon Fire TV, and mobile devices, or online at http://www.amazon.com/originals, at no additional cost to their membership. Customers who are not already a Prime member can sign up for a free trial at http://www.amazon.com/prime.
Even more exciting news is that American Girl also announced plans to bring its newest contemporary character Z (short for Suzie) to life via a beautiful 18-inch doll, along with several outfits and accessories, like Z's dog and scooter, as well as items that reflect her film making interests, including a camera, smartphone, and tripod. The Z doll will be available beginning today at the American Girl brand store at Amazon, through its award-winning American Girl catalogue andmericangirl.com, and at all American Girl retail locations nationwide.
Images and clip are property of Amazon Studios and American Girl.