Exciting news! Red Rose Taverne, a Beauty & the Beast-inspired eatery is now open at Disneyland! Located in Fantasyland, inside the space that's normally Village Haus, this quick-service restaurant offers a variety of delicious dishes that make you feel like you're a guest in Beauty & the Beast.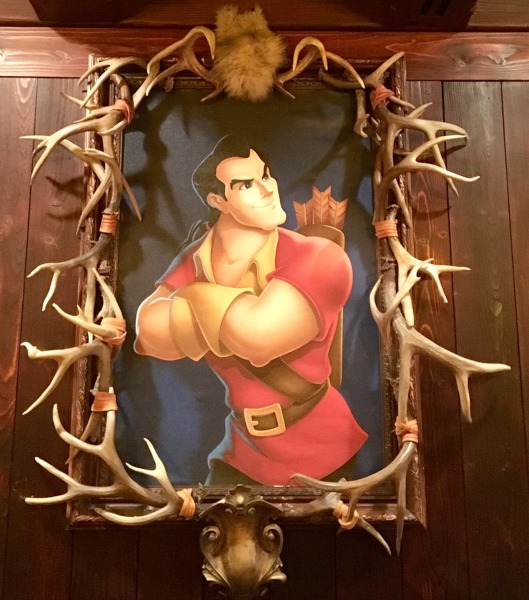 As you enter the restaurant, you'll find subtle,decorative changes inside that vibe with the movie's theme. I was there before it was fully finished so I only saw a few of the touches. (I can't wait to visit again now that it's all done.)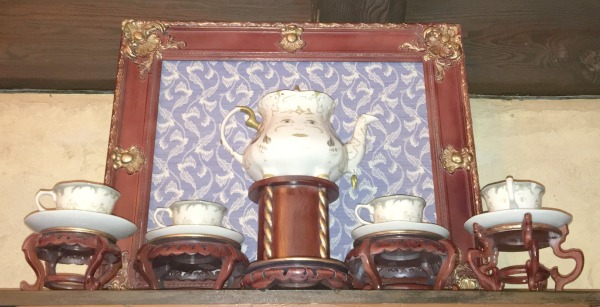 On my visit, I didn't have the chance to eat a full meal, although I did try the desserts. (see below)  I cannot wait to go back and sample some of these other menu offerings:
The Beast's Burger – A 1/3 pound Angus beef patty, slow-cooked beef, Gruyere cheese, caramelized onions, lettuce, tomato and horseradish aioli on a toasted roll.
Class Angus 1/3 lb Cheeseburger – An Angus beef patty with cheese, lettuce, tomato and signature sauce on a toasted roll.
Enchanted Cauli-Flower Sandwich – A grilled cauliflower steak, spicy lime aioli, tempura-battered green beans, lettuce and tomato on a toasted roll.
Slow-Cooked Beef Poutine – Slow-cooked beef and gravy over seasoned waffle-cut fries, pickled onions and cheese curds.
Chicken Sandwich à la Lumière – Grilled chicken breast, apple slaw, onion-bacon jam and fried cherry peppers on a toasted roll.
Chef's Chopped Salad – Cabbage, Romaine and iceberg lettuce, smoked bacon, apple, hard-cooked eggs, blue cheese crumbles, garlic croutons and apple vinaigrette.
Poutine Flatbread – Topped with slow-cooked beef, pomme frites, roasted garlic aioli, cheese curds, gravy and herb oil.
Garden Mozzarella Flatbread – Topped with marinated tomatoes, fresh Mozzarella, basil and tomato sauce.
Pulled Pork Flatbread – Topped with pulled pork, roasted corn, sweet and spicy barbecue sauce, pickled onions and cilantro
Red Rose Taverne also offers Kids' Meals, referred to as "Chip's Dishes", and a Toddler Meal.
In addition to regular beverages, you can also order Gaston's Famous Brew at Red Rose Taverne, which is an apple-mango punch topped with passion fruit foam. Guests have the option to order it in a souvenir mug for an additional $8.00.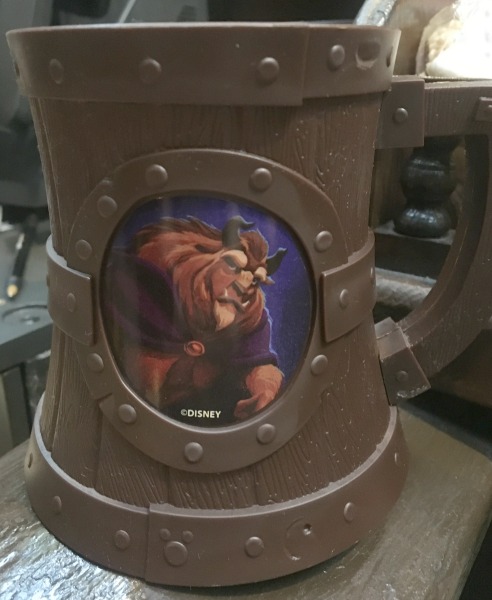 Now let's talk about the desserts because that seems to be the most important part. I promise that you'll want to stop by and enjoy one of each for yourself on your next visit to the Park!
I started off by trying some of "the Grey Stuff" They named it Grey Stuff Gateau. It's a white chocolate mousse and red velvet cake with a sweet raspberry center and was delicious!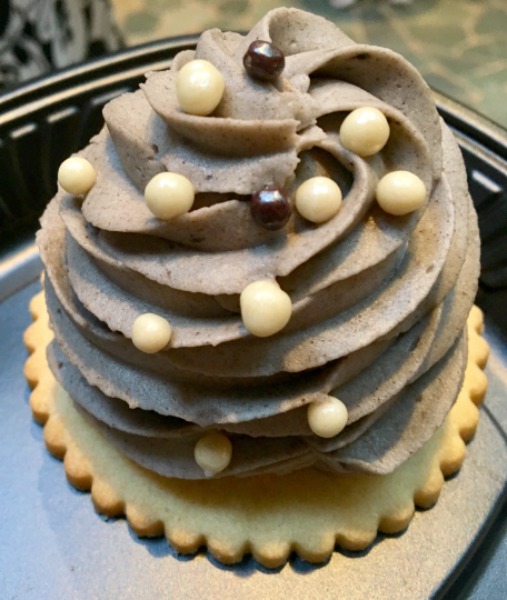 Next, I tried the Lemon Rose Cake, which is a lemon mousse cake with strawberry-rose filling. This one was bright, colorful and oh-so-tasty.
I also took home one of the Mrs. Potts Krispy treats so I could enjoy it the next day.
I'm really excited about everything going on right now at Disneyland Resort surrounding the upcoming release of Disney's "Beauty & the Beast" in theaters on March 17th! Did you know that you can catch a special 8-minute sneak peek of the film right now in Disney's California Adventure Park through March 26th?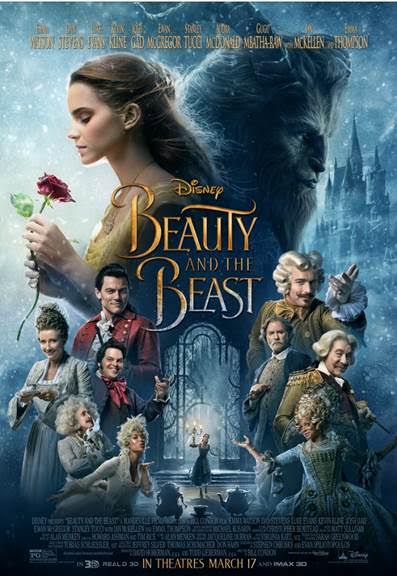 Stop by the Sunset Showcase Theater in Hollywood Land to get an advance look of a scene from the movie, presented in 3D with special in-theater effects, presented continuously throughout the day. While you're there, be sure to check out the special lobby display featuring a few costumes and props used in the production, too!
This is not a sponsored post. Artwork property of Disney. All opinions are 100% my own.