I was invited as a guest of Blink, Inc. for a photo session in order to write this post. All opinions are 100% my own. 
As a party planning mom, I get excited when my daughter's birthday rolls around each year because it's another opportunity to plan a special party for her. It's become a bit more challenging though as she's gotten older. Gone are the days of having a big house party with characters or a bounce house.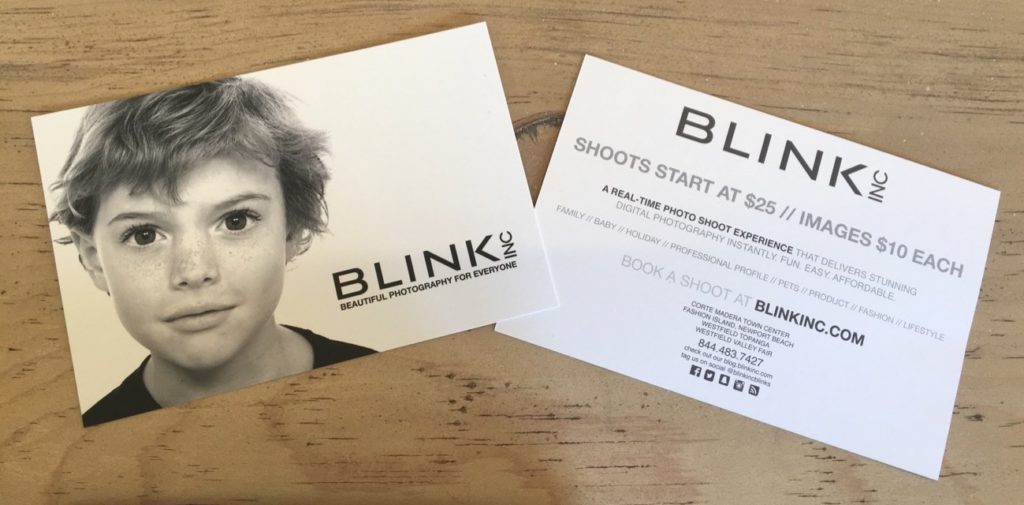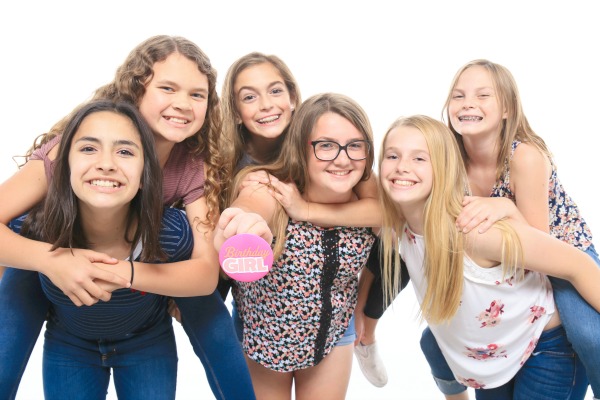 This year my daughter just wanted a "Girls Day Out" at the mall with her friends. I think they're at the age where they want to be out and be seen. She requested lunch and shopping and "just hanging out". I thought of something super fun to add to her day….I booked a BFF birthday photo session for the girls at Blink, Inc,! (She absolutely loved it when we visited last year.) She was ecstatic when I told her about the addition to our plans for the day!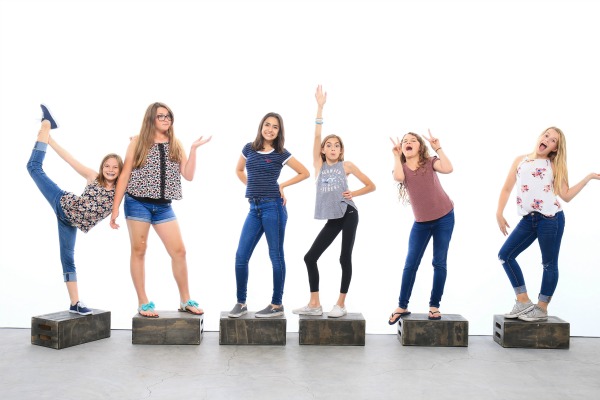 Blink, Inc. is a photo studio staffed with professional photographers that are ready to photograph you the moment you walk in. It was so easy to make this fit in with our party schedule, you just go online to their site and choose a time and date at the location that works best for you, and book an appointment to go into their studio.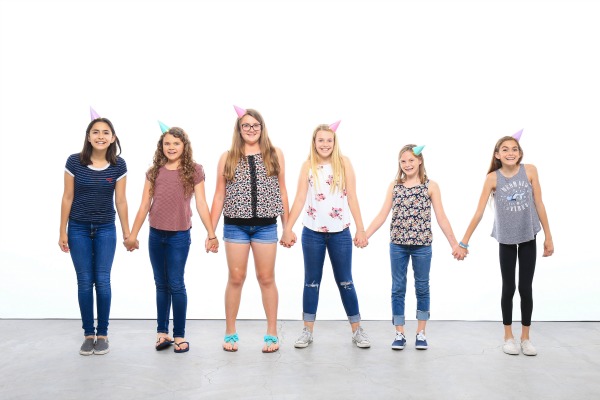 Blink, Inc.studio is already set up with an all-white, blank backdrop, giving you images that look and feel like a professional, editorial fashion shoot. The lighting is set up to make everyone look their best! (They even flashed out MY wrinkles!)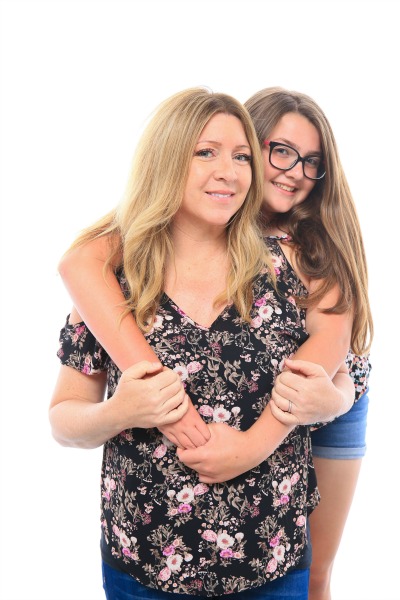 The photographers at the studio are experienced and will work with you ,not only to make it a fun experience but also to assure you get the images you envisioned in your head. Our photographer talked with us a little bit before we started and we showed her some of the props we brought for the shoot and gave her ideas of what I was looking for.
You'll want to come into the studio with an idea of what you're going to do because shoots go by very quickly. We brought tiny party hats with us, a "Birthday Girl" button, and some confetti, to use as props in some of the pictures. Our photographer, got a lot of cute shots though, most without props. I love that the girls were just dressed as their regular, everyday tween selves because their littler personalities really showed in the photos.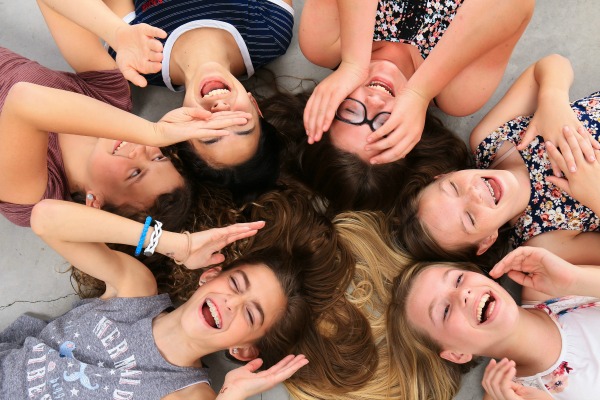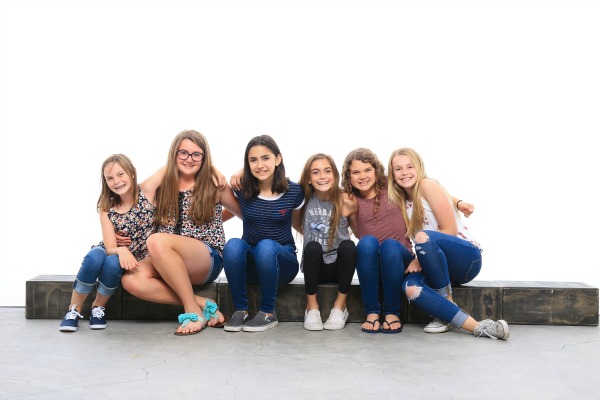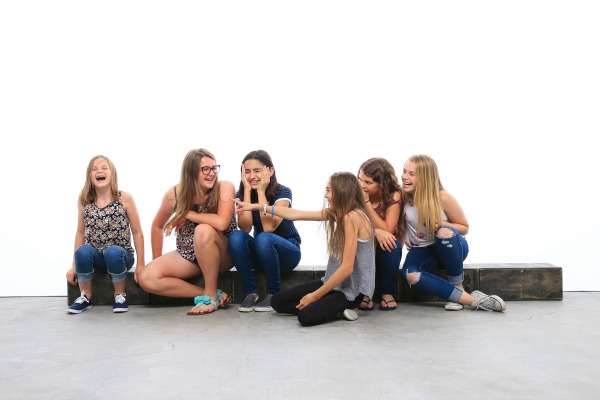 Sessions at Blink, Inc  can be scheduled for 10, 20, 30 minutes, or even longer, and start at just $25 for a 10 minute session. You're able to see your photos as they're shot, because Blink, Inc. offers a real-time delivery system. Pricing for images begins at $10/image with the option to purchase the entire shoot at a great "Buy All" price. Your images are delivered  almost immediately to your computer or mobile device so you can view, download to share online and even print at home.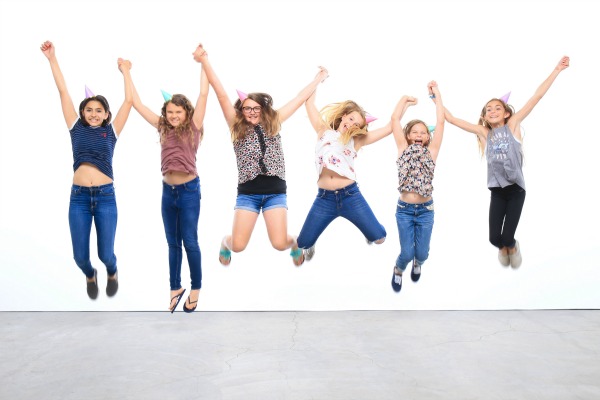 Walk-ins are welcome but reservations are always encouraged at Blink, Inc.. To learn more  about the different types of sessions you can shoot at Blink, Inc. or to reserve your own in-studio appointment, please visit http://www.blinkinc.com.
A very special thank you to our favorite Blink, Inc. photographer at the Fashion Island location, Morgan!