This shop has been compensated by Collective Bias, Inc. and its advertiser. All opinions are mine alone. #SweeterEaster #CollectiveBias 
Easter is arriving a little early this year and I couldn't be more excited about it! I love all of the pops of colors and festive treats you find in stores this time of year, especially in the Easter section. It's so fun for me to shop for special goodies to fill Easter baskets and I enjoy planning our annual Easter family brunch, from the tablescape to the menu. 
I made a special trip to Walmart the other day to grab a bunch of the things I'll need for Easter. On the Seasonal aisle I discovered M&M's® Easter Sundae! These delicious candies have a white center, surrounded by milk chocolate and are only available for a limited time, exclusively at Walmart.
The bag includes hot pink ones! They're my favorite color!  Not only will they be perfect for Easter baskets, but I also used them in my Cupcake "Sundaes" recipe which will be part of the dessert bar at our family's Easter Sunday brunch.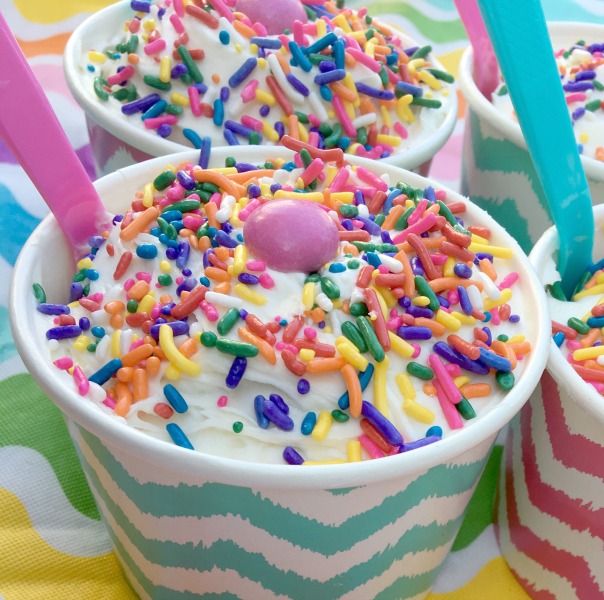 I tossed an 8oz bag of the M&M's® Easter Sundae into my cart, along some other goodies for Easter including:
a Starburst® Original Jellybeans
a 12oz DOVE® Milk Chocolate Easter Bunny (for that "wow" factor!)
a 4.5oz DOVE® Milk Chocolate Easter Bunny
a couple of Skittles® $1 eggs
a Hubba Bubba® $1 Bubble Tape, for good "measure", of course.
a package of plastic carrot-shaped eggs (to fill with candies) 
some green "grass" for the baskets
an adorable white wicker Easter basket with lavender accents 
Some other Easter basket fillers you can also find at Walmart (not pictured) include:
23.5oz Easter Mixed Brand Chocolates (package includes SNICKERS®, DOVE®, M&M's®, TWIX®, MILKY WAY®, 3 Musketeers®)
11oz Easter M&M's® Milk Chocolate
Skittles® $1 tube 
Here are the ingredients you'll need to make Cupcake "Sundaes":
one package of your favorite cake mix
one container of white frosting
one package of M&M's® Easter Sundae chocolate candies (or any variety of M&M's®)
rainbow sprinkles
treat cups to bake the cupcakes in
some colorful plastic spoons 
Simple Instructions for Preparation of the Cupcake "Sundaes"
Preheat your oven to the temperature recommended on the cake mix package.
Mix together the cake mix as directed.
Prepare a cookie sheet with the treat cups on it that you'll be baking your cupcakes in.
Pour mix into each treat cup, filling about 1/3 full. I highly recommend using a measuring cup with a spout to pour. (to avoid messy edges) 
Bake as directed on box, watching them carefully until you see they're slightly golden.
Allow cupcakes to completely cool down. 
Frost each cupcake, making it look about as full as a sundae would be.
Sprinkle each one with an ample amount of sprinkles. Remember, you can never have too many sprinkles! 
Top each sundae with "a cherry"! (a.k.a. an M&M's® Easter Sundae candy)
Serve with a colorful spoon already in the "sundae" and enjoy! 
If you haven't cruised down Walmart's Seasonal aisle for Easter supplies yet, you should "hop to it" soon.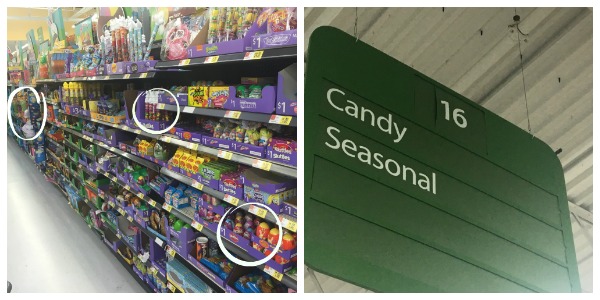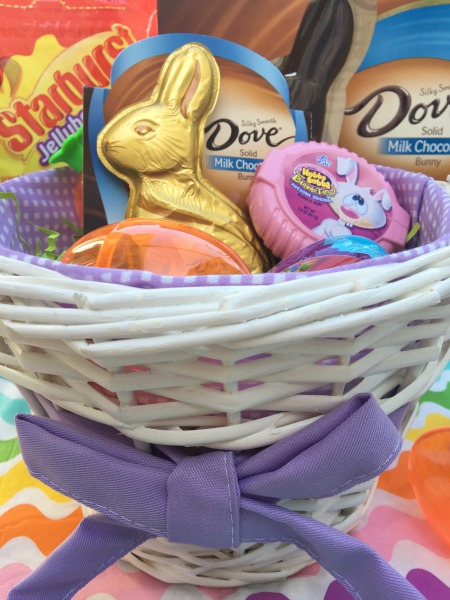 What kind of candy and treats will you be filling baskets with this year? Do you have any fun recipes that you like to make for Easter? Share with me in the comments!