This is a sponsored post. All opinions are my own.
There's nothing quite so magical as entering into the world of reading. As a mom and a teacher, the love of reading is something I've strived to instill in both my daughter and my students. For me, reading is a great escape from reality and a way to "unplug" from the outside world.t's also a way to open up and expand your imagination.
I find myself always on the lookout for new young adult titles for my tween to get into. She loves books from all genres but most recently she's chosen to read several fantasy novels. I'm just happy she's developed such a love for literature and I want to keep fostering it. Her most recent book was "The Crowns of Croswald" by author D.E.Night, which was something we sat down and read together.
Here's a sneak peek you can find on the back cover of the book:
For sixteen years Ivy Lovely has been hidden behind an enchanted boundary that separates the mundane from the magical. When Ivy crosses the border, her powers awaken.
Curiosity leads her crashing through a series of adventures at the Halls of Ivy, a school where students learn to master their magical blood and the power of Croswald's mysterious gems.
When Ivy's magic – and her life – is threatened by the Dark Queen, she scrambles to unearth her history and save Croswald before the truth is swept away forever.
You can also read an excerpt from the prologue here: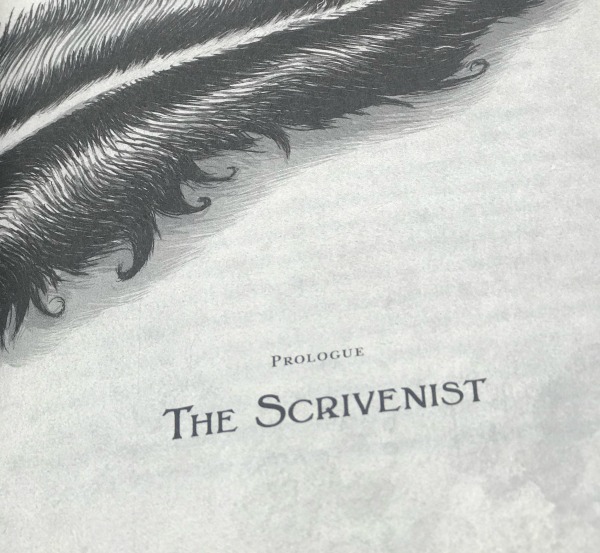 Both my daughter and I loved "Crowns of Croswald" because of the magic and the fantasy of the story. It's a great read and something we enjoyed taking the time to read and discuss. For me, it's important to have things like this that we can still do together as she gets older.
Here comes some more magic….D.E. Night is having a "Magical Reader Giveaway" on her Instagram for one lucky reader to win a vacation to Walt Disney World in Florida! That's right!
Here's what the prize includes:
Round-trip coach class air transportation for the winner and one guest!
Two nights' standard accommodation at one of Disney's onsite hotels!
Transportation to and from the airport and hotel in Orlando.
Two 2-day "Park Hopper" tickets which can be used for Magic Kingdom Park, EPCOT, Disney Hollywood Studios. and Disney's Animal Kingdom Theme Park.
a $250 credit towards food
Here's how you can enter:
Go visit D.E. Night's Instagram and follow her.
On your own Instagram, post a photo of yourself and your copy of "Crowns of Croswald", using the hashtag #jointhecrosworld in your post.
Tag 3 friends in the comments below your Instagram post or below D.E. Night's Instagram post.
Be sure to include these giveaway rules below your photo.
Have fun with your photo and be creative to stand out! Winner will be selected by D.E. Night based on creativity! Link to official rules: http://blog.denight.com
All entries must be posted by 11:59pm ET April 30, 2018. Open to US residents only. You can click on the image below to go right to the giveaway!
Do you make the time to read on a daily (or weekly) basis? If you're looking for a great title to pick up, I do recommend getting your own copy of "Crowns of Croswald". You're going to love it!
Ask for "Crowns of Croswald" at your local bookstore or order a copy online at Amazon or Barnes and Noble. Connect with D.E. Night on Facebook, Twitter, and Instagram.