It's the merriest and most wonderful time of year at the Disneyland Resort. The hustle and bustle along Main Street, U.S.A. and Buena Vista Street is in full swing. With holiday decor and twinkling lights all around, both parks are adorned and ready for guests of all ages to visit this holiday season.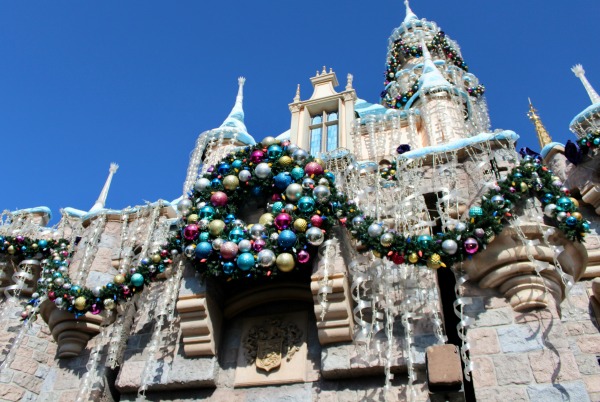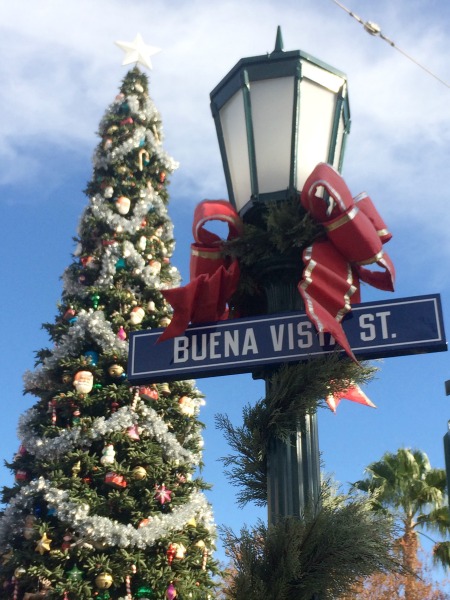 Our family spent a day out at the resort taking in all of the sights, sounds, and holiday fun to be had. I think it's my most favorite time of year to visit.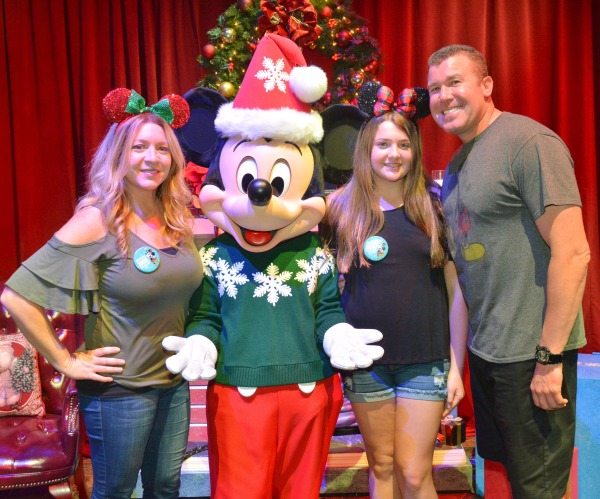 From riding special holiday attractions like "it's a small world" Holiday and Haunted Mansion Holiday to watching A Christmas Fantasy Parade and "Believe….in Holiday Magic" Fireworks to enjoying holiday treats and offerings in the Festive Foods Marketplace at the Disney Festival of Holidays, we had an excited and jam-packed day.
I feel as giddy as a little girl when I visit Disneyland Resort this time of year. Of course, I could actually say that about every visit there! Do you feel that way too?
Since there's so much to do at Disneyland Resort this holiday season, I've put together a a guide for you to be able to make the most of your visit. You don't want to miss out on any of the magic of both parks. I highly suggest a multi-day ticket, so you can take more time exploring each of the parks' holiday offerings. However, it is possible to fit a lot of the holiday magic into just one day. Here's my best advice. I hope it's helpful.
Spend some time planning before you go
I'm a definite planner so before each of our visits, I've found myself looking online, on the Disneyland Official Site, looking at Park Hours and the Entertainment Schedule for the day we're going to visit. It's a great way to plan ahead and have an idea in your head of how you should map our your stay. The site also has a ton of other info, including Disneyland Resort hotel information if you're looking to make it a complete vacation experience.
Download the Disneyland Mobile App
It's the most magical app and the official app for the Disneyland Resort. Download it on App Store and/or get it on Google Play. The Disneyland Mobile App allows you to do such things as see park hours and maps, check wait times, buy park tickets, check FASTPASS return times, see restaurant menus and make dining reservations, view Disney PhotoPass photos, locate Disney Characters, and so much more. For more info about the Disneyland Mobil app, go here.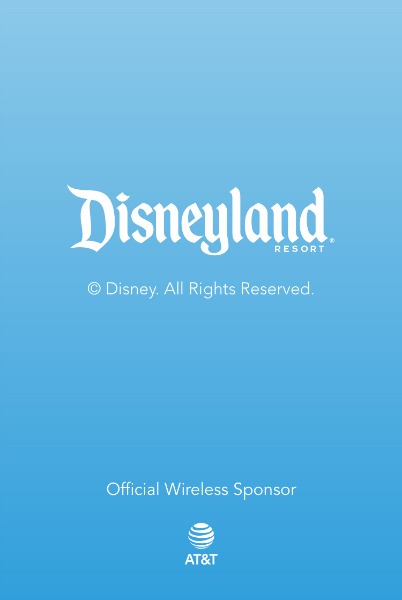 Do add Disney MAXPass to your ticket
By now, you've probably heard a lot of talk about Disney MaxPass. If you haven't, it's a great feature to add to your park ticket (or Annual Pass) for $10 a person. MaxPass allows you to schedule your FASTPASS reservations to your ticket ELECTRONICALLY from your phone, through the Disneyland app. What this means is you don't have to walk over to the attraction you're hoping to grab a FASTPASS for. You can just schedule it from your phone. You can even be in the other park as you make your reservation. It's such a great feature. Plus, it allows gives you access to download , save, and share, all of your PhotoPass photos from the day. Character photos, family photos, photos from designated attractions! It's a great option to add and I highly recommend exploring it, especially during the holiday season. For more information about MaxPass, go here.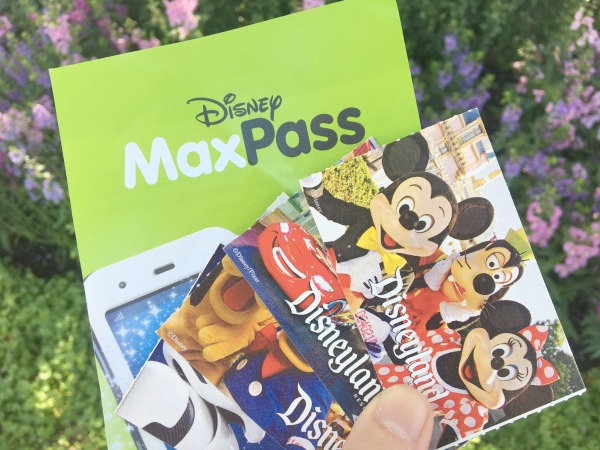 Make a dining reservation beforehand
There are so many dining options at Disneyland Resort. Some are quick dining while others are table service. There are also grab & go food options throughout both parks. I highly suggest you make 1 dining reservation ahead of time. During the holiday season, the table service restaurants can be extra busy and I know for our family, when the hunger hits, there's only one way to make everyone better and get them back into a good mood: FOOD! It's easy to make a dining reservation on the app or on the site. You can also call 714) 781-3463.to make one.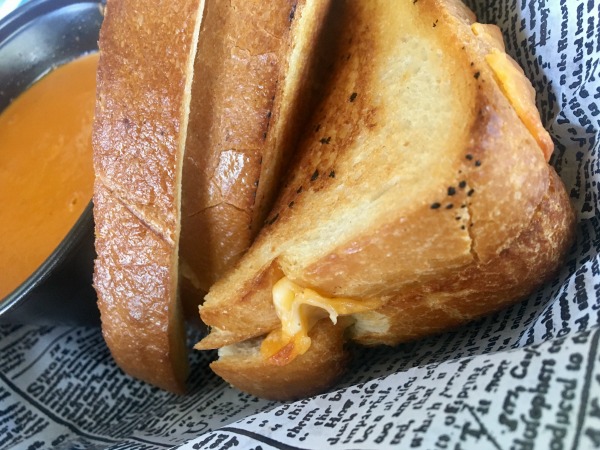 Strive to make it to park opening
There are a couple advantages of making it there before opening. I feel like the parking situation is lighter when it's early in the morning. Also, if you are there early, you'll have better access to FastPass+ reservations, especially for the big ticket attractions that tend to "sell out" quickly. My favorite reason to get to the parks before opening is to be able to experience "Rope Drop", which is a fun countdown right before they allow guests to head into the park. Also, if you make Rope Drop in Disneyland Park, you'll be able to see a bunch of Cast Members all along Main Street, U.S.A. as they are giving out High 4's to guests! (They wear Mickey gloves so that's why it's a "High 4"). There's truly nothing like being in one of the parks at opening though.
Utilize Disney PhotoPass Services
PhotoPass photographers are all throughout both parks and are your best bet to capture the best shots from your visit. They are equipped with professional equipment and are set up in front of attractions, with characters, and some other fun places. They also know how to capture your best side, in the day or nighttime. I already shared that one of the benefits to adding MaxPass to your day is the ablity to access all of your PhotoPass photos from the day. It's the best money you'll spend and our own family loves to use one of the PhotoPass photos for our own holiday card.
Seek out special holiday-inspired attractions
During the holidays at Disneyland Resort, there are a few attractions that have holiday overlays and you won't want to miss out on experiencing any of them. In Disneyland Park set sail aboard "it's a small world" Holiday and hop on a dune buggy in Haunted Mansion Holiday. In Disney California Adventure Park, be sure to get over to CarsLand and take a holly jolly spin on Mater's Jingle Jamboree and Luigi's Joy to the Whirl. Once January 7 passes, these specially transformed attractions will go back to their original versions. (Kind of like what happened to Cinderella at midnight.)
Enjoy all the holiday treats
Although there are many foods I enjoy eating when I'm visiting the parks, my most favorite this time of year are the holiday treats. Whether it's a special bakery treat, a hand-twisted candy cane or something warm and festive to sip on, the holiday treat offerings at the Disneyland Resort are not to be missed!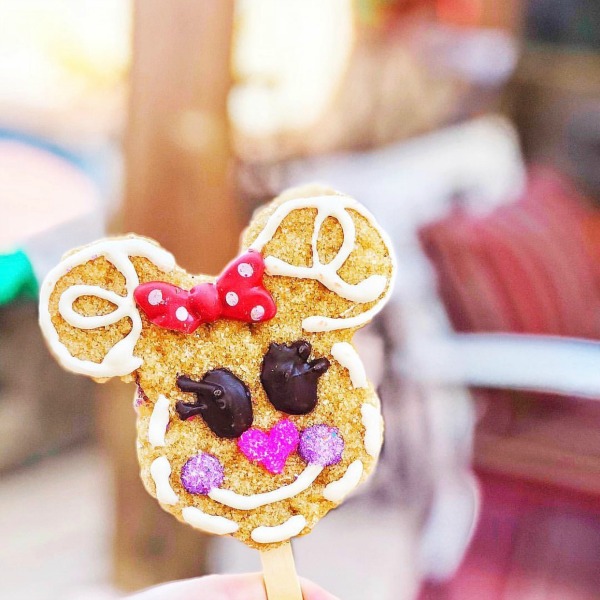 Watch A Christmas Fantasy Parade
There are usually 2 performances of "A Christmas Fantasy Parade" each day. It's a beautiful parade that the whole family will enjoy watching together. All of your favorite characters and princesses make an appearance, dressed in holiday attire, as do Santa and Mrs. Claus.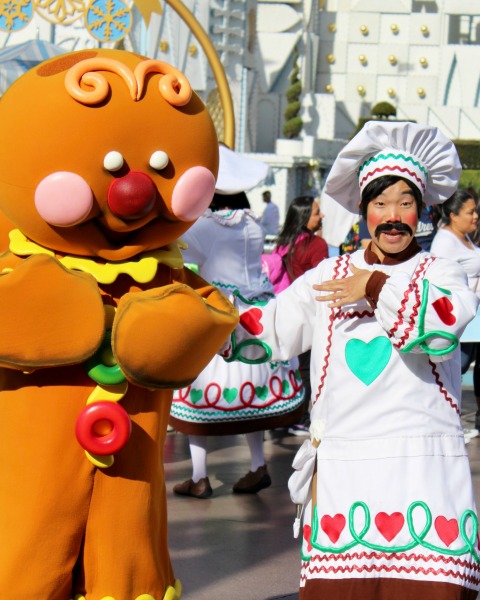 Fireworks are a must!
There's nothing ore magical than watching the nightly "Believe…in Holiday Magic" Fireworks at Disneyland Park. It's one of our family's favorite parts about nighttime in Disneyland Park during the holidays. Be sure to plan out where you'll want to watch it from and try to get a spot a little early.
Save room for "The Festival of Holidays" food
Over at Disney's California Adventure Park you'll find 12 different kiosks set up for the "Festival of Holidays". For more information about the foods and offerings this year, go here.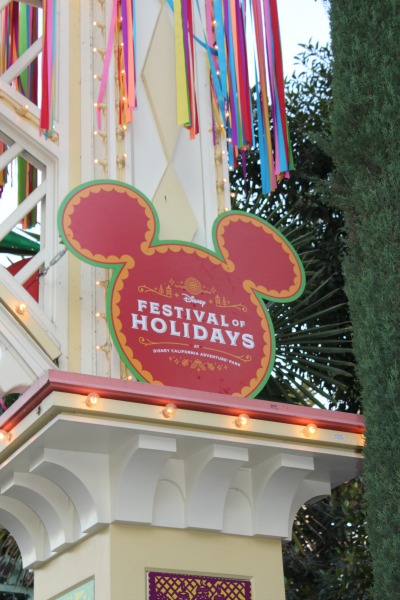 Celebrate the season with the entertainment at Disney Festival of Holidays
In Disney California Park, there is a full lineup of holiday-inspired performances that'll warm your heart. Be sure to check times for live music and dancing, as well as performance times of the Disney ¡Viva Navidad! street party.
Look for special holiday merchandise – Every year, I look forward to the newest holiday EARs available in the shops. I had a tough time deciding this year between the black sequinned Minnie EARs with a plaid bow or the red sequinned ones with a green bow, so I bought both! I just coudn't resist! There is so much fun holiday-inspired merchandise to choose from this time of year. It makes my Disney heart happy!
There's truly no better time like the present to create new holiday memories that will last a lifetime and no better place to do so than the Disneyland Resort! Do you have plans to visit this year? Share with me in the comments. Just be sure to do so before January 7th! Happy Holidays!\\
Some images are property of Disney.