Just a few weeks ago, right in the middle of getting ready to say goodbye to summer and go back to work, some Pixie Dust landed in my inbox. If you've ever had this happen to you, the feeling is almost indescribable. What I can say is that reading a email subject that reads, "Invitation to Disney Social Media Moms Celebration "On-the-Road" at the Disneyland Resort", took my breath away and put tears in my eyes! (no joke!)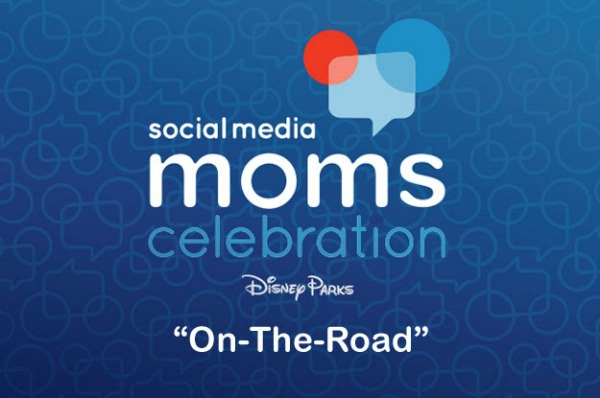 Although I had the opportunity to attend last year as well, being part of a Disney event like this is just something I hold close to my heart. It never gets any less magical for me either. Just as soon as I let out a big scream of excitement in my empty house (because no one else was around) I immediately shared the magical news on my social channels…because that's what mom bloggers (like me) do.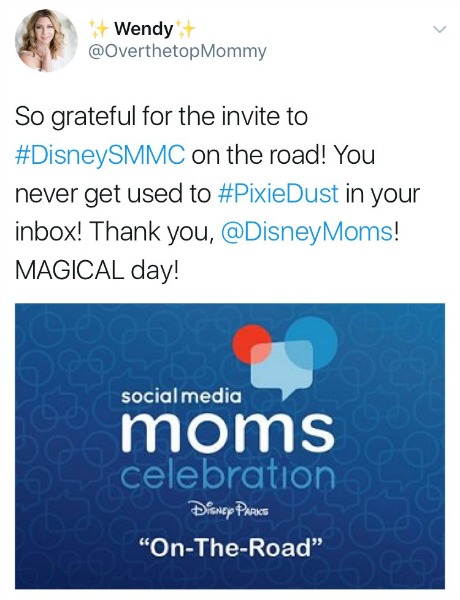 What is the Disney Social Media Moms Celebration "On-The-Road"? 
If you've never heard of the Disney Social Media Moms Conference "On-The-Road", it's a half day conference put on by Disney Parks at various "on the road" locations around the U.S., as well as in Canada. The conference is by invitation only and extended to mom and dad bloggers and other social influencers, mostly drawing from those who share about their love of Disney online.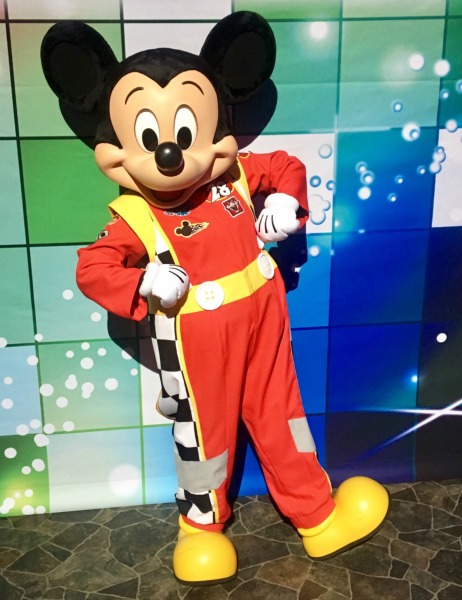 The "On-The-Road" conference is a mini version of the bigger Disney Social Media Moms Celebration which is a much larger, multi-day annual conference also put on by Disney Parks. The purpose of this conference is to give attendees sort of a "snapshot" of what's to come in the near future for Disney. It might include information about additions to Disney Parks around the world, Disney Cruise information, the Disney Parks Blog, or even give attendees a sneak peek at upcoming Disney movies. There are several great speakers at the conference who provide helpful information about blogging, social media, and the digital space and inspire all of those in the room.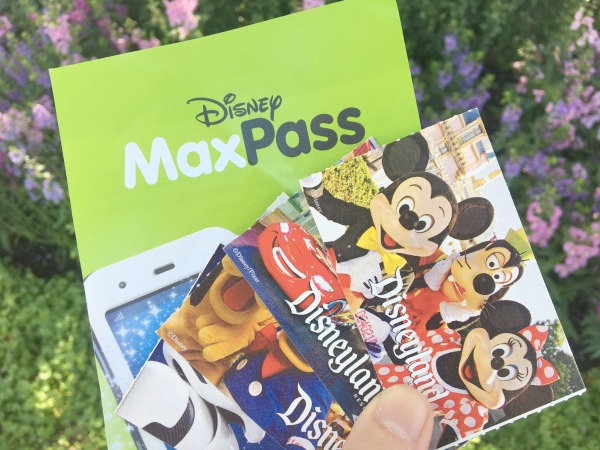 Since this particular conference location was at the Disneyland Resort, each attendee also had the opportunity to spend the rest of the day, inside the Parks, with their family. What an absolute treat! There's nothing quite like making Disney memories together! Don't you agree?

I Updated My Business Cards 
As soon as I RSVP'd for the conference, I reached out to one of my favorite artists to have a personalized Disney portrait made that I could use on new, updated business cards for this conference. I've followed Amy Rose Studios on Instagram for a while and adore her artistic ability. How cute did my portrait turn out?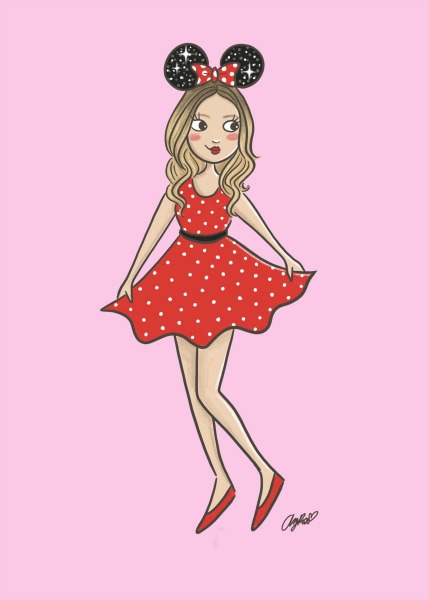 In the social media (and business) world, it's always important to carry business cards with you that have the most recent, updated information. When you connect with people at a conference like this, you want them to be able to find you afterwards, right? I really wanted business cards to bring with me that had a Disney touch, so I ordered some with my new Disney portrait on them and I love how they turned out!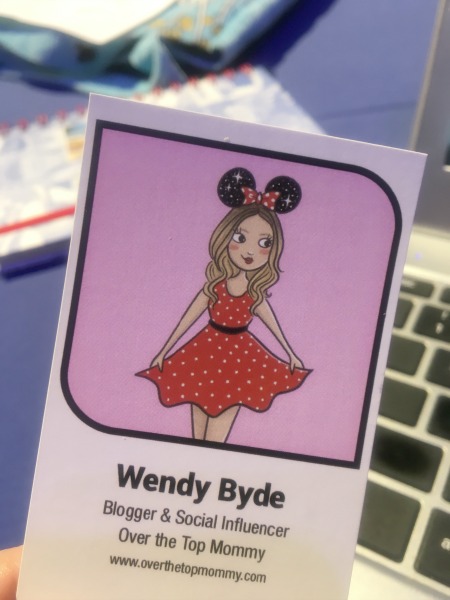 I Picked Out My Conference Outfit! 
The next thing I did was to shop for the perfect conference outfit. I considered just going casual since I'd be spending the day afterwards inside Disneyland Resort but opted to dress up and change later. I must've spent 6 hours looking in each and every store at the mall, searching for the perfect outfit. I wasn't sure if I wanted to Disneybound a character or just wear a nice dress? Finally, I found a cute, summery, cotton top and skirt at White House, Black Market. I paired the outfit with some high, peep-toe red wedges and brought some EARs with me.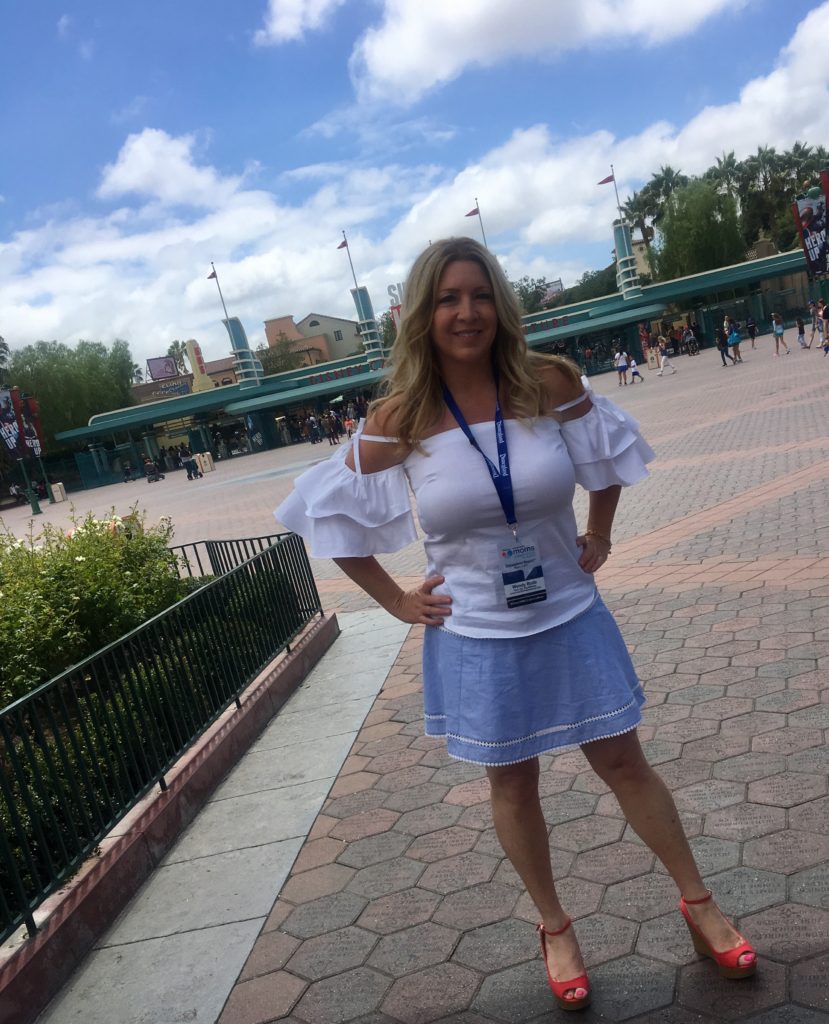 I Made Some Connections with New Disney Friends Beforehand 
I have a confession to make: I sometimes tend to stay in my own "safe" circle in social situations. For this conference, I made a conscious effort to connect with some new(er) Disney friends online beforehand, so I'd feel more comfortable talking to them in person when the big day came. A few of these super Disney Gals include Cam from Growing up Goofy, Dawn from I Am a Mommy Nerd, Julie from Mom Rewritten, and Leslie from Trips with Tykes. These ladies were super sweet and fun to sit with at the actual conference! I highly recommended stepping outside your usual circle. It's really the only way to grow!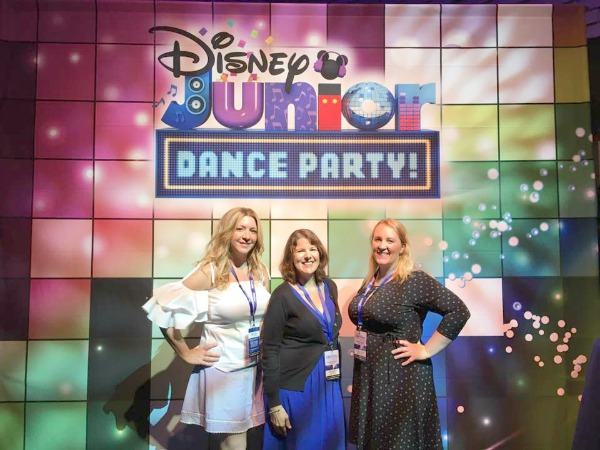 Well, I can't wait to share more about my magical morning at the Disney Social Media Moms Celebration "On-The-Road" at Disneyland Resort so keep an eye on my blog for more posts to come soon!
Join in the conversation by following the #DisneySMMC hashtag and also @DisneyMoms on Twitter.