One of the best ways to end Summer is with some pixie dust in your inbox, inviting you to attend Disney's Social Media Moms Celebration "On the Road". I just happened to be out doing to some back to school shopping when the invitation arrived and I'm pretty sure I let out the world's loudest squeal inside of Nordstrom!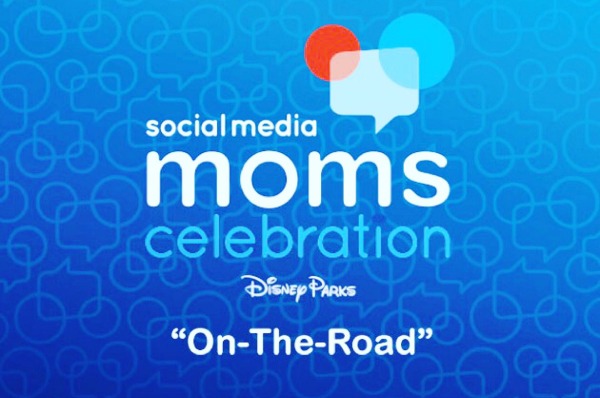 This "On the Road" event was brought to the Disneyland Resort and held at Paradise Pier Hotel, which is one of the on-property hotels.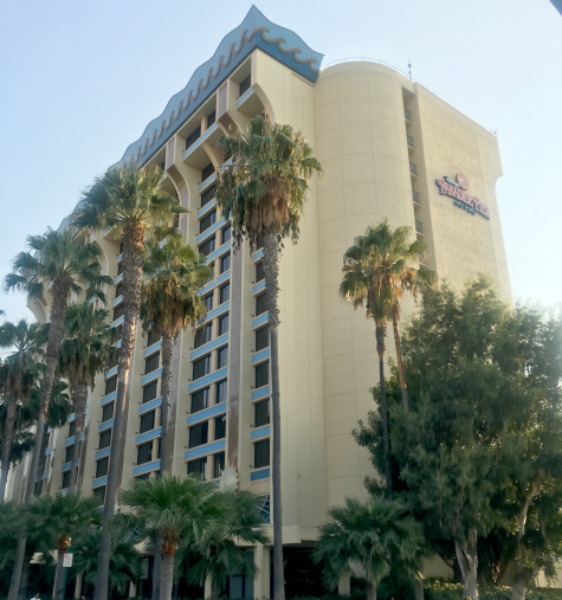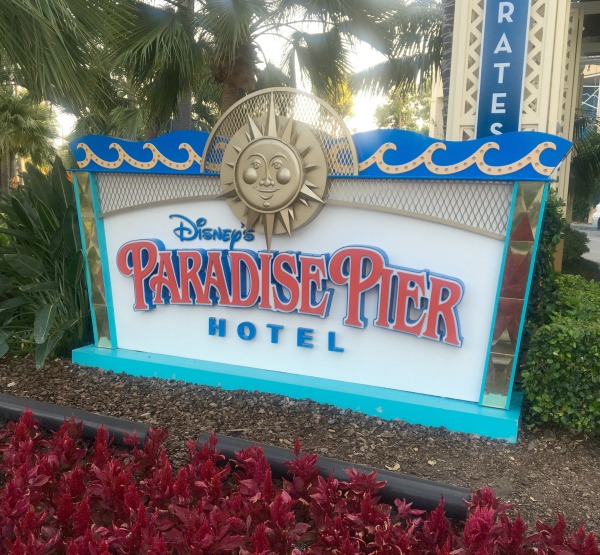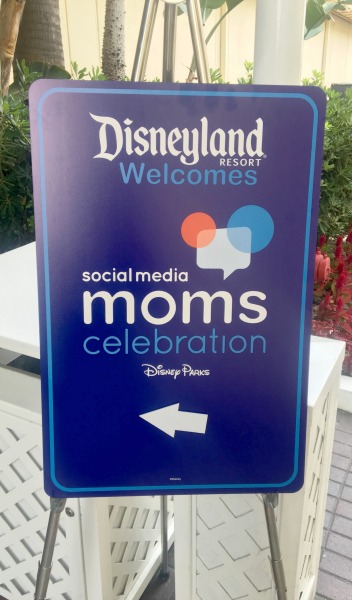 The day of the event, everything began bright and early. Upon check-in, I received the most adorable bag filled with tons of Disney's 60th Diamond Celebration merchandise. The tables in the ballroom were also set with a pair of light up ears and a "Paintbrush" for each attendee.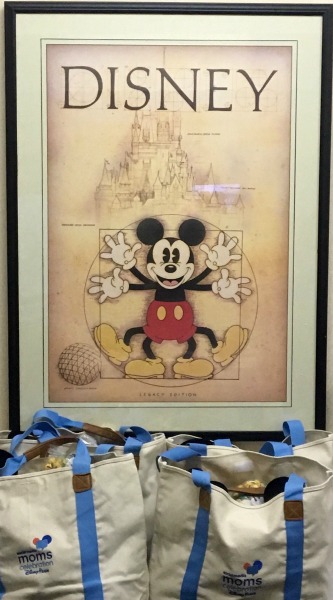 When I walked into the ballroom, I was wow-ed by the tables which were all glowing with EARs and "Paintbrushes" at every place setting! I couldn't wait to use them in the Parks, especially during the "Paint The Night" parade. The centerpieces were adorable too, with the Disney Moms logo. Can you spot anything "hidden"?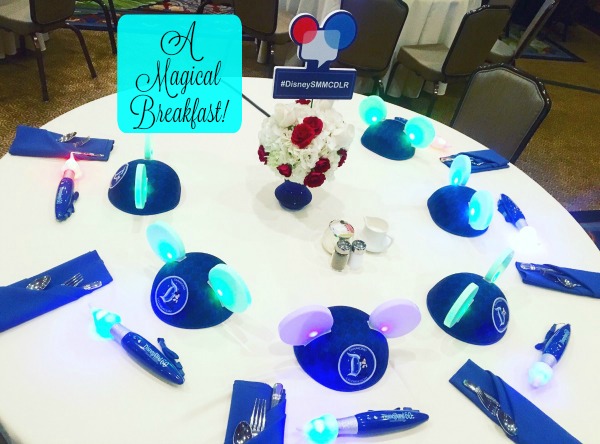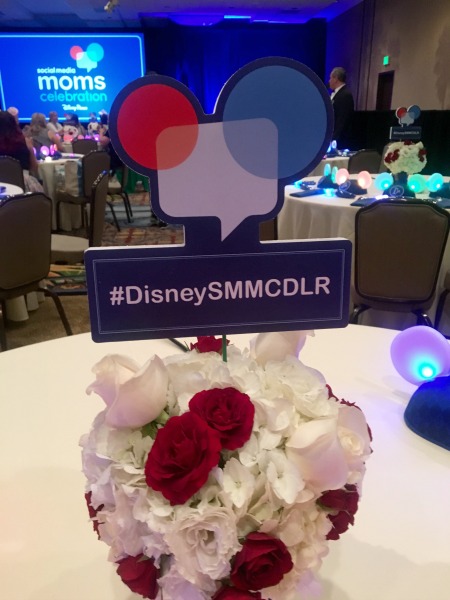 I enjoyed a delicious breakfast and had the chance to connect with a bunch of other social influencers. It was fun to make some new friends too. I just love to network!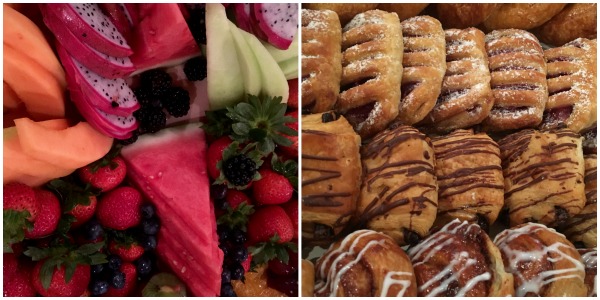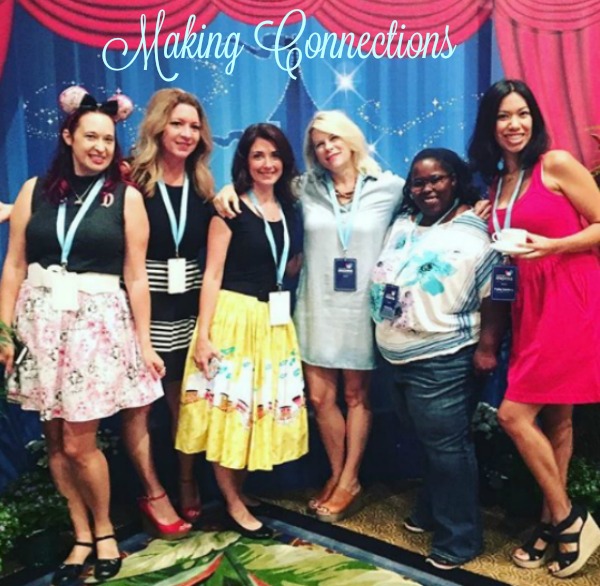 After making the rounds to take photos with many of my lovely influencer mom friends, we sat at the tables, anxious to see which special guests we'd be hearing from.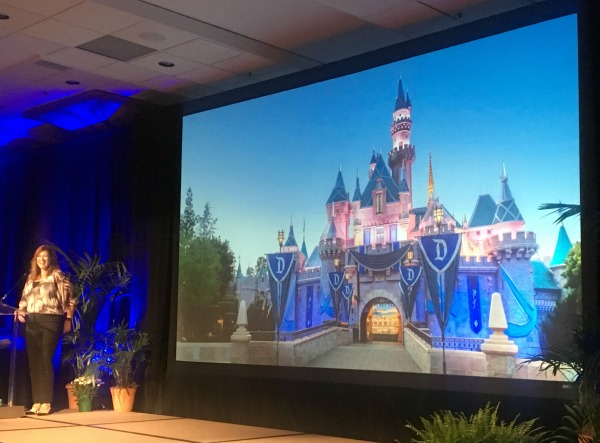 Leanne Jakubowski O'Regan, Director of Content Relations for Disney Parks, kicked off the festivities and got everyone very excited about what was to come. In my opinion, she has one of the best jobs in the world AND has the best boss!
Our first speaker was Michele Himmelberg, Public Relations Director at The Disneyland Resort. She had a lot to share with us about what's new at Disney Parks. Michele recently spent an extended amount of time opening Shanghai Disney and basically explained that the feeling of stepping into a Disney Park, no matter which one it is, is universal around the world.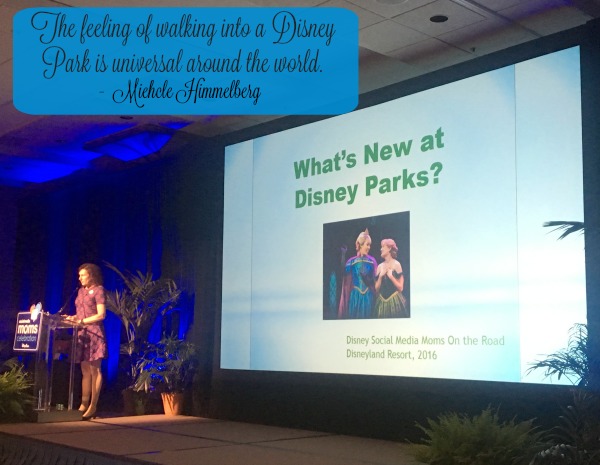 Each of the Disney Parks has so many new things to see and do. Here are just some of the recent additions to Disney Parks:
Tree of LIfe Awakening

at Disney's Animal Kingdom
Frozen at the Hyperion Theater at Disney Callifornia Adventure
Soarin' Around the World at Disney California Adventure and Epcot
Disney Springs, formerly known as Downtown Disney at Walt Disney World. This new neighborhood has been completely revamped and includes a ton of restaurants and shops.
Elena of Avalor is the first Latin-inspired princess and an elegant warrior. She can be found inside the Magic Kingdom
It's always an exciting time at a Disney Park because there's almost always something new in store for guests, just right around the corner.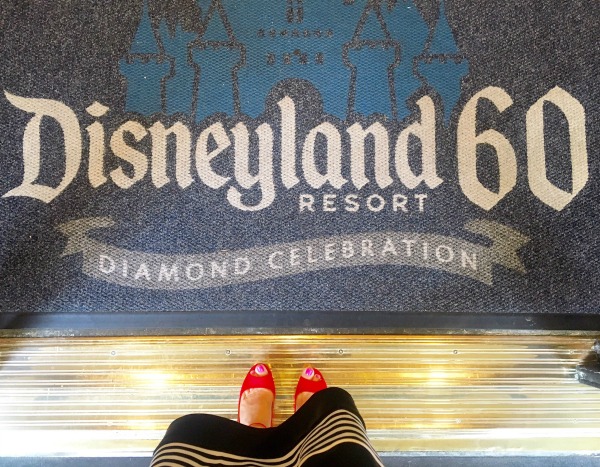 Next, we heard from Erin Glover, Editorial Content Director for the Disneyland Resort. Erin is one of my most favorite people to follow on social media, specifically on the Disney Parks Blog channels. My most favorite video that she ever did was her interview with Harold the Abomindable Snowman inside Matterhorn. If you've never watched it, here it is! (It's SO funny!) 
Erin talked to us about The Disney Parks Blog and what it takes to organize the blog, plan the edoritial calendar and everything else that goes into making this 5 year old site a success around the world.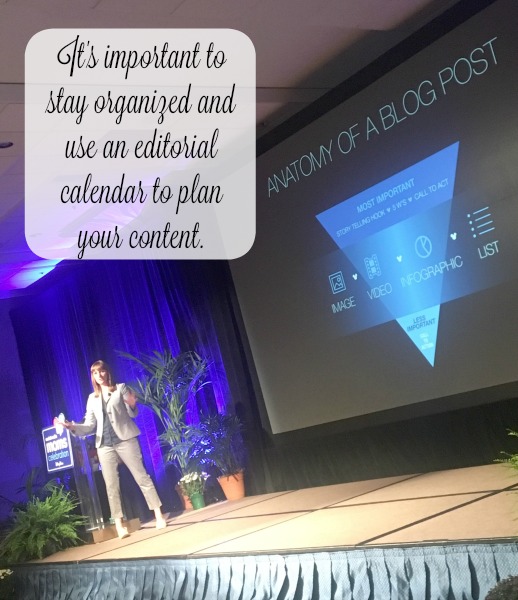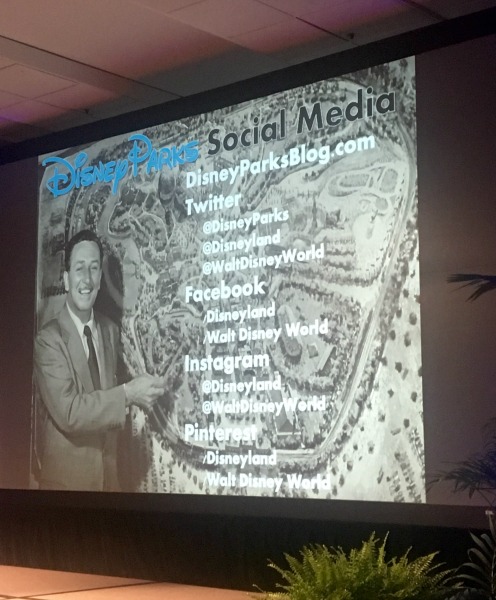 The next portion of the program was something top secret! You know they mean business when they bring in security and you're told to turn off any and all electronic devices. I don't know that I've ever been involved in something so important!  What a treat! Amy Smeed was there to share some behind-the-scenes footage and facts about the upcoming feature film "MOANA" from Walt Disney Animation Studios!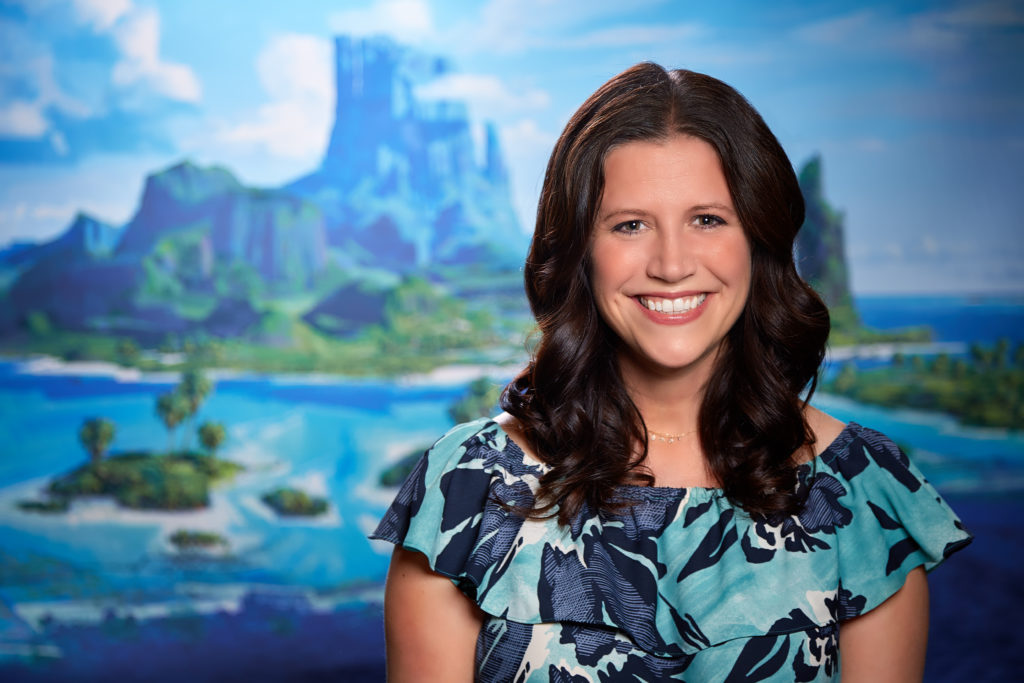 Amy is the first female co-head animator on a feature film at Walt Disney Animation Studios. You can actually feel her passion about her work when she speaks. I can't really say much about what we learned or what we saw but I can remind you that "Moana" is due to set sail in theaters on November 23, just in time for Thanksgiving, so go see it! 
Since everyone in attendance works in social media and/or PR, learning about video and making the most of video on your mobile device was super useful for us. Our next speaker was Victoria Lim, Managing Editor of Content at Walt Disney World. She is so much fun and I'd have to say that I love the fact she isn't shy about being right up there on the screen while on-camera.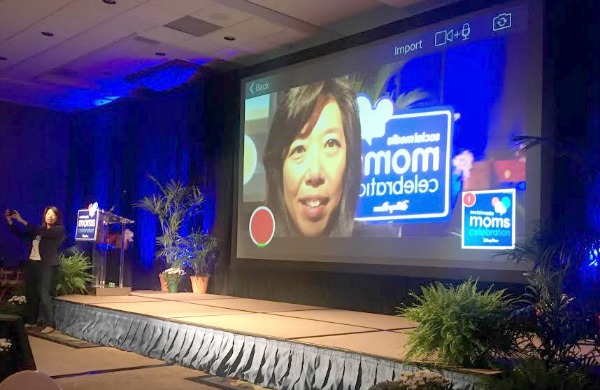 Many social influencers already use a lot of video to share their content but there are also others who need help getting started. Victoria literally walked us step-by-step, through some of her favorite apps to make videos including Magisto and Videolicious.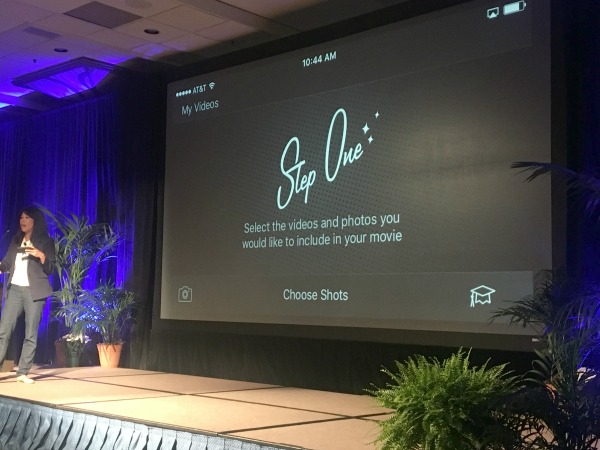 When I heard Leanne introduce the next guest as someone who had starred in both "Saved By the Bell" and "Beverly Hills 90210", my teenage self got ready to "fangirl". Out on the stage walked Tiffani Thiessen. She seemed just as excited to be at Disneyland as we all were and shared with us about how her daughter loves visiting the Parks a lot more now that she's getting older.
Tiffani shared about her latest ventures which include her own cooking show, "Dinner at Tiffani's" and publishing her own blog, in addition to being a mom and a wife. She seemed as busy as all of us are, juggling it all. She also shared that she does all of her own recipes and cooking for her show, as well as all of her own photography and writing for the blog. She said that she also runs the social media herself. I appreciated her efforts to stay authentic and connect with fans and readers.  I love how real she was when she said:
I don't succeed every day but I try. I try to balance it all but it doesn't always happen.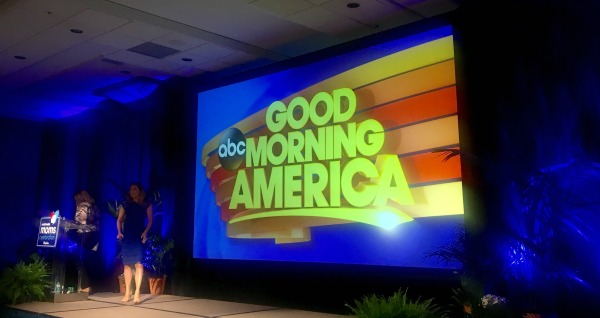 The final speaker of the morning, Ginger Zee,  who is also a "working mom" trying to balance it all. Ginger is the Chief Meteorologist for ABC News and Good Morning America. She also recently starred on "Dancing With the Stars" just 7 weeks after having her 2nd child. She is a strong, confident woman who admitted to knowing that you have to give up on perfection. (even though just looking at her and hearing her speak you'd swear she is perfect) Ginger spoke about giving up on perfection, balancing it all, and learning to focus your time. She said it best when she spoke about "living in the moment" and focusing on what's in front of you. I also admire her statement about being able to do it all and have a child. I sometimes think there are people in this world who think that mothers can't do it all. 
It was such a magical morning of learning, It was a chance to be inspired. It was also an opportunity to connect with others like me. I think most of all, attending Disney Social Media Moms Celebration was an opportunity to take some time for me and to be able to do something that makes me happy….which always involves Disney! It was such an honor to be invited!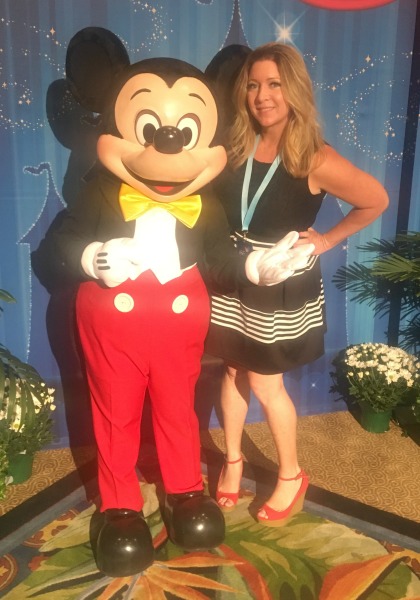 I was invited as a guest of Disney Parks to attend this conference. I was also provided with admission  to enter the Parks afterwards. All opinions are 100% my own. Some images and graphics are property of Disney.