As Mickey's Trick or Treat party at Disneyland gets closer, I've been looking through pictures and trying to get costume ideas. As I was going through some of the pictures I've taken at Disneyland Resort, I came across some that I took of this adorable girl who was wearing the cutest outfit at Disney's 24-hour event in May. I didn't realize just HOW cute, until we got up close to her and realized that her skirt was made from park maps!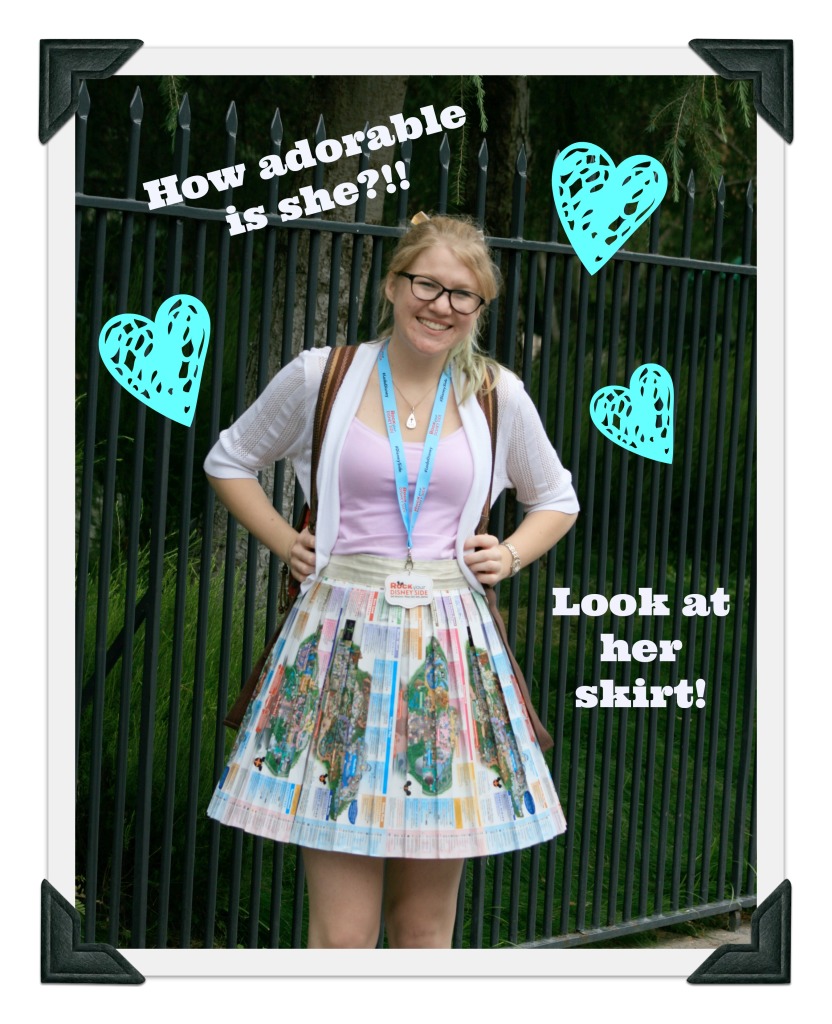 I just HAD TO approach her to ask where she got the skirt! That's when she showed me her matching bow and told me she'd made them both! Oh my goodness! I loved her creativity and Emi looked instantly inspired by her! She was such a sweet person to talk to also, which is always nice.
I, of course, didn't grab her contact info that day and I think she said she isn't on Twitter or Instagram (good for her). I suppose one day I'll run into her again and I"ll be able to ask if she could make a skirt and bow for Emi, because Emi has been dying to have her very own ever since that day and can't seem to duplicate it. (believe me, she's tried!) I know the power of social media is strong because it's helped me find people before.  Plus, I think she lives locally.
Did you attend Disney's 24-hour event in May? Did you see "The Girl in the Disneyland Map Skirt"?