I don't even know where to begin with DreamWorks Animations's Trolls! I watched the trailer a few dozen times when it was released, and have been giddy about ever since!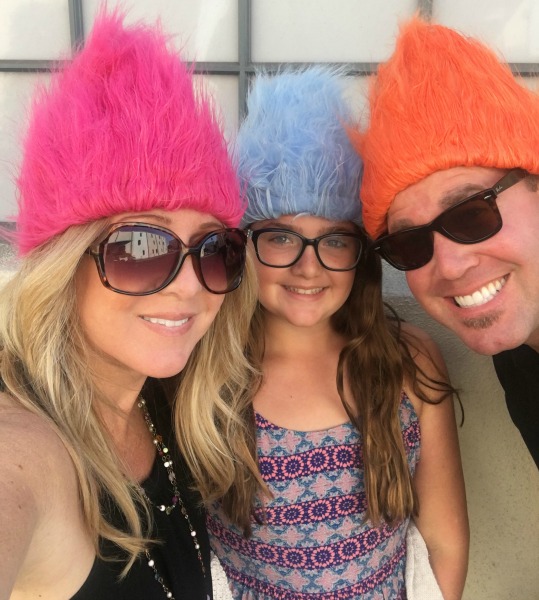 When I received a very special opportunity to attend an advanced screening and a press junket with some of the cast of Trolls, I walked around asking my friends to pinch me! I think my family was equally excited to see it early! Can you tell we're big movie fans in our home?
Have you watched the trailer yet?


The Story of Trolls 
In my opinion, Trolls is like the happiest story about happiness there ever was! It's from the creators of Shrek and is a clever, adorable, hilarious family film about the search for happiness and just how far some will go to get it.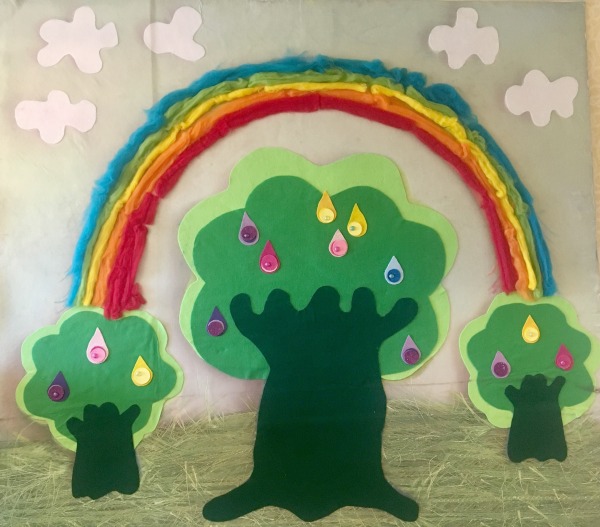 Here's a synopsis:
This hilarious film transports audiences to a colorful, wondrous world populated by the overly optimistic Trolls, who have a constant dance in their step and a song on their lips, and the comically pessimistic Bergens, who are only happy when they have trolls in their stomachs.
After the Bergens invade Troll Village, Poppy (Kendrick), the happiest Troll ever born, and the overly-cautious curmudgeonly Branch (Timberlake) set off on a journey to rescue her friends. Together, this mismatched duo embarks on a rescue mission full of adventure and mishaps – trying to tolerate each other long enough to get the job done.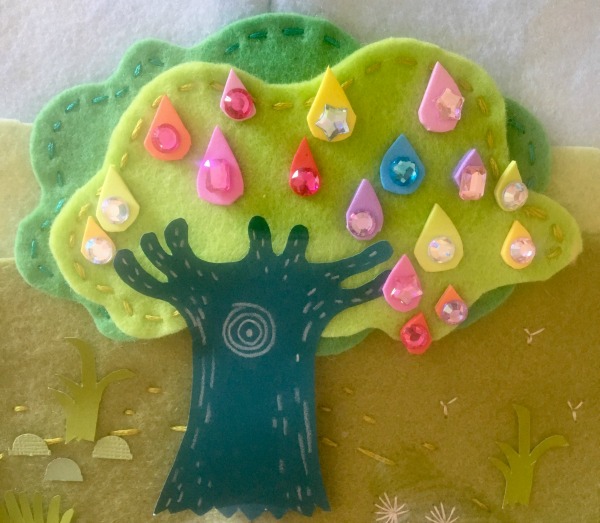 Once I screened Trolls, I found that I'd completely fallen in love with it! By the time I walked out of the theater, I felt so happy, colorful, invincible, empowered, and positive. Part of my empowerment may have come from the adorable Trolls wigs they gave us!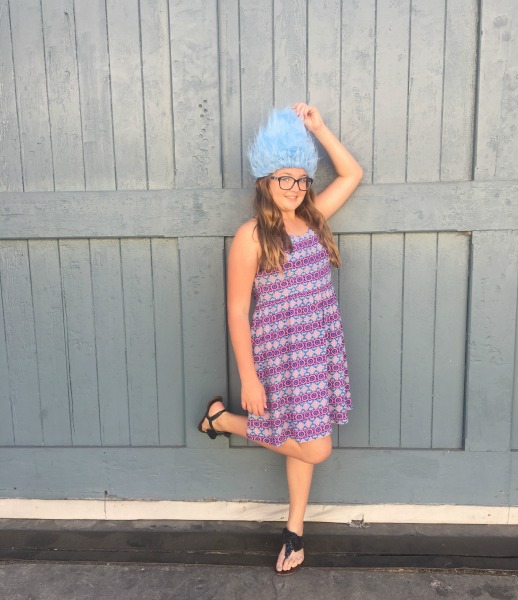 1. It features an all-star cast.
I will fully admit it's a little difficult to speak calmly about the cast when it features JUSTIN TIMBERLAKE and ANNA KENDRICK! Can it get any better than that? Trolls also stars Christopher Mintz-Plasse, Russell Brand, Zooey Deschanel, Jeffrey Tambor, Christine Baranski, James Corden, Kunal Nayyar, Ron Funches, Icona Pop, Quvenzhané Wallis along with John Cleese and Gwen Stefani!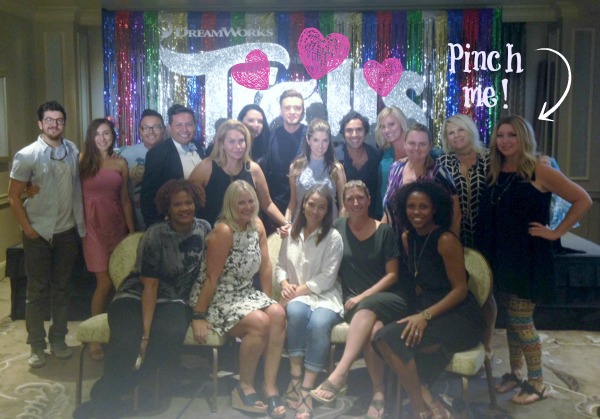 And did I already mention that I got to meet Justin Timberlake and Anna Kendrick?
2) It's SO beautifully done.
From start to finish, there's just no detail left behind in Trolls. The colors and animation will wow you, the story will warm your heart, and the music might just have you up and dancing in the theater, although that will only last for a few seconds once your 11 year old daughter orders you to sit down and stop embarrassing her! (I may be speaking from experience here.) I think I was as enamored by the art and scrapbooking effects in the film as I was by the actual animation. (This will make more sense once you've seen Trolls.)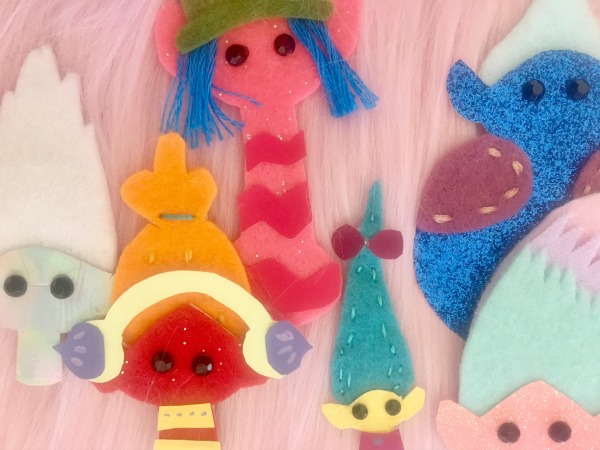 3) The music
The music in Trolls is amazing! With the soundtrack produced by Justin Timberlake you already know how good it is!  The soundtrack features five original songs including songs by Justin Timberlake, Ariana Grande, Anna Kendrick and Gwen Stefani, in addition to a number of classic hits from the '60s through the '80s. There are songs that any theater goer can sing to and it's fun to watch the youngest generation singing songs from way back when. We were so inspired by the music, specifically Justin Timberlake's "Can't Stop the Feeling", that we made our very own family musical.ly to it, right outside the theater! Take a look! 
The Trolls soundtrack is a must-have! I received a copy of it on CD at the press junket, but I also purchased the entire thing on iTunes! 
4) Princess Poppy
She might be small but she's mighty! Poppy (Anna Kendrick) is the most happy-go-lucky, positive Troll around. I love how big her heart is and how infectious her attitude is around the other Trolls, especially Branch (Justin Timberlake). She is everything we should want for our own daughters to be. She is the perfect princess without the stereotypical perfect princess look and shape. Most of all, I love that she believes everyone deserves to be happy! (because they do!)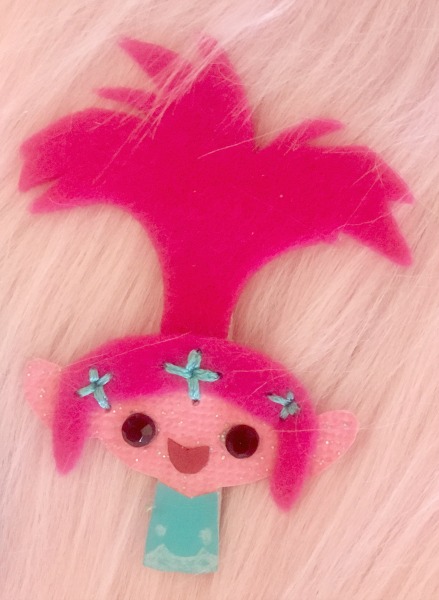 5) Trolls is EXACTLY what our world needs right now! 
My most favorite reason for recommending Trolls to everyone is because it is exactly the kind of thing our world needs right now! I don't like to get political, so I won't go there, but it's no secret that every time you turn on the TV right now, nothing good comes of it! Whether it's relating to the election or it's hearing about and/or seeing all of the violence happening in the world, none of it is pleasant. 2016 has been a tough time for a lot of people (including me) and even if it's just for a couple of hours, Trolls is the kind of film that will take you directly to your "happy place"! Who couldn't use a little bit of that right now, right?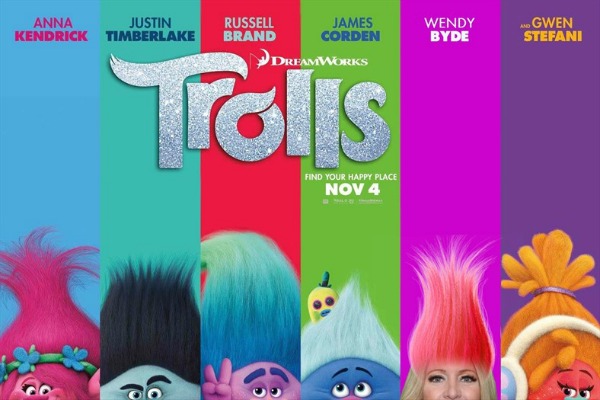 I don't believe in posting spoilers or any sort of details that will ruin it for someone who has yet to see a film, so don't worry, nothing I've written will spoil any of it for you! I can honestly say that Trolls is appropriate for all ages and will definitely keep anyone from young child to senior citizen engaged and interested! DreamWorks Animation's Trolls is in theaters November 4th! Please come back and tell me how much you loved it, ok?
Connect with Trolls on Facebook, Twitter, and Instagram.
This is not a sponsored post. I was invited to an advanced screening and media event for Trolls in order to facilitate this post. Some images and trailer are property of DreamWorks Animation. Music Credit: Justin Timberlake. All opinions are 100% my own.