The day I got an email in my inbox inviting me to attend the Disney Social Media Moms on the Road Conference in Arizona was a Magical One!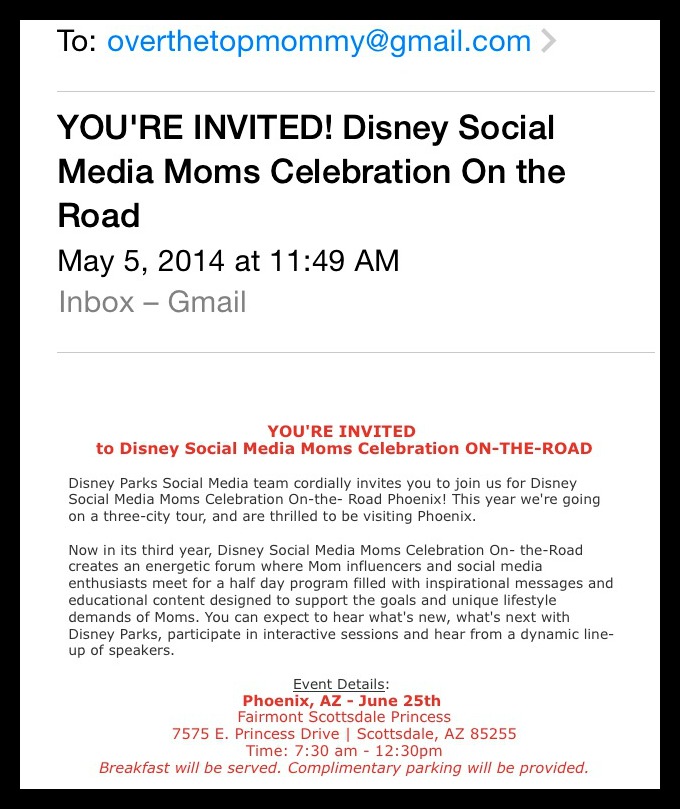 I'd connected with so many other Disney-loving moms online who are also in the social media world and this was finally going to be my chance to connect with many of them in person! I was also excited about the location of the conference, The Fairmont Scottsdale Princess Resort! The property looked like it had so much to offer when I checked out the website. Emi was excited for the pools and Sonoran Splash, which are the watersides. I just couldn't wait for all of it!
As the conference date neared, I started to plan out which necessities I'd need. I made a list of road trip necessities, in-room necessities, and conference necessities! Since Emi was going to be traveling with me to Arizona, although she wouldn't be attending the actual conference, I wanted to get some extra special things for our trip to maximize our dual Disney Side.
First of all, let's talk EARS! I love wearing ears. I wear ears when I'm in the parks. I sometimes wear ears when I'm teaching. I wear ears when I'm cleaning the house, unless I'm already wearing a tiara to clean! I will find any excuse to wear ears. Emi and I both already have black and red ears but I was in search of new ones for this special occasion.  I came across an adorable local (to me) shop on Facebook called Popsikle Shop. She makes custom ears, so I decided to order a pair for both emi and I, matching of course!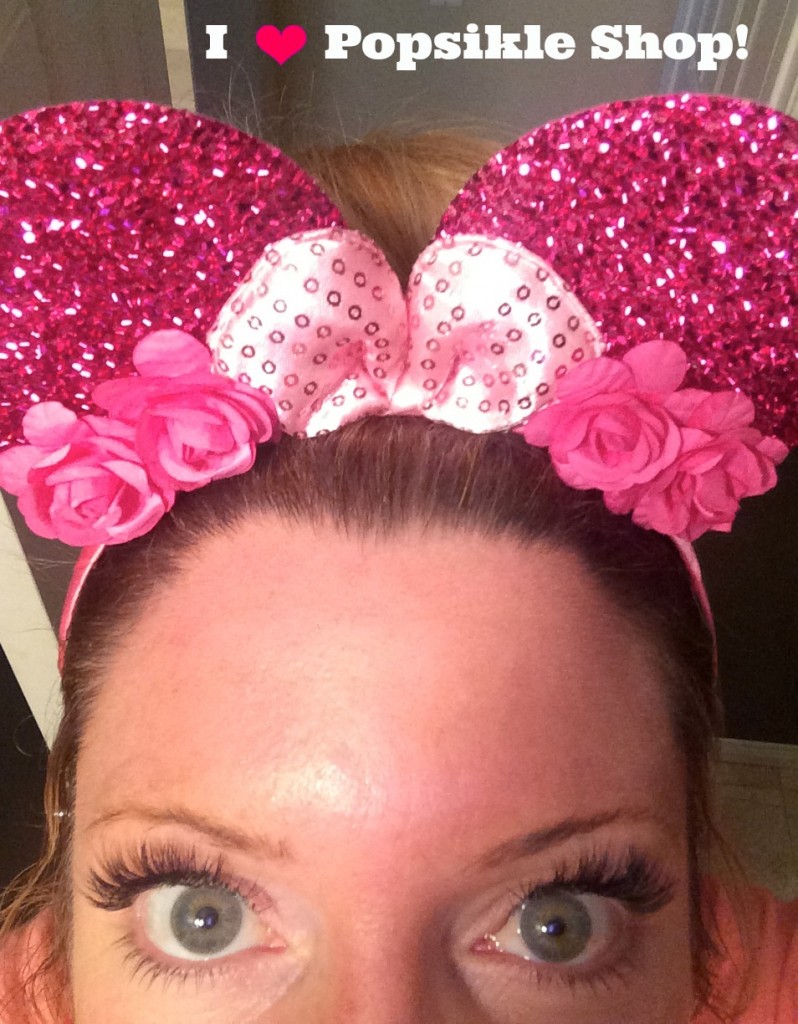 Next we went shopping for warm weather necessities. Wait, I didn't mean warm weather, I meant HOT weather! (Have you ever been to Arizona at the end of June?) Emi wanted to find some items that were matching and Disney-ish. We really lucked at Walmart! Their Juniors section had a ton of really cute bathing suits and swim shorts. Hot pink with white polka dots was VERY "Minnie"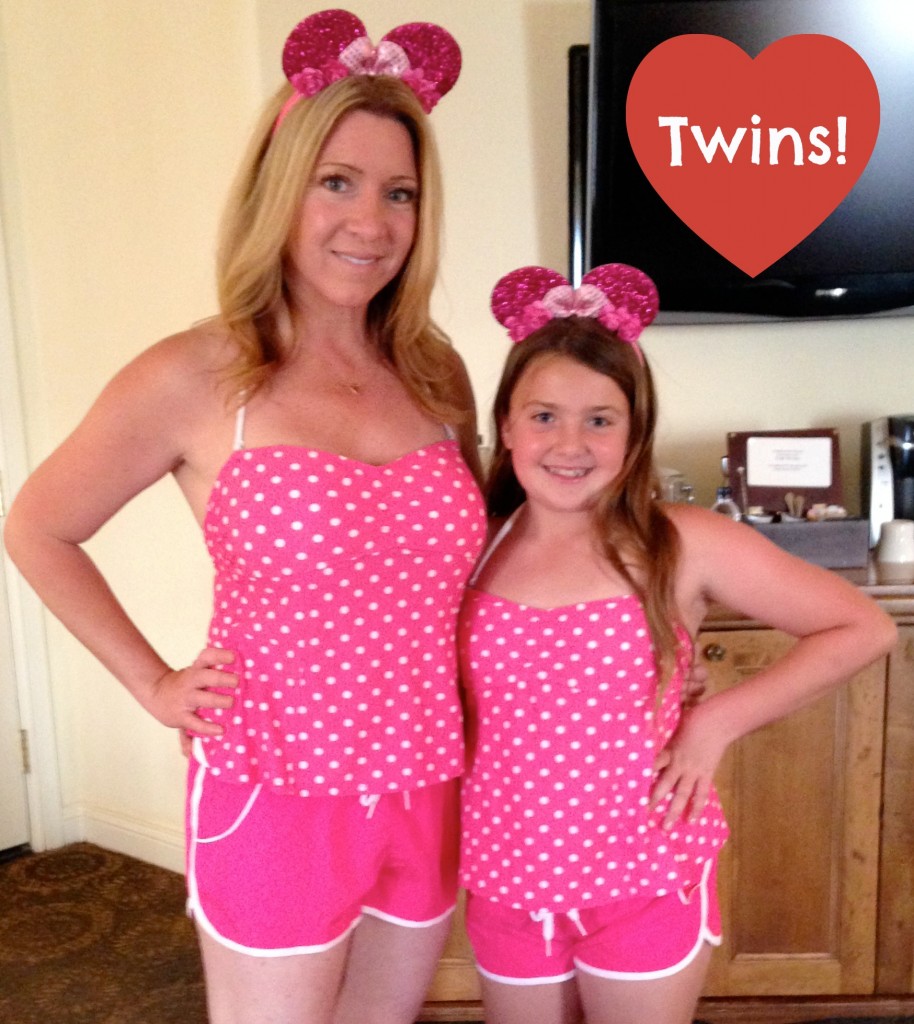 So adorable, don't you agree?
Do you like our hot pink visors, too? 
We also found matching polka dotted coverups at Walmart that we wore as sundresses!
Walmart had everything we needed for our trip. We found sunglasses, water shoes, some other summer clothes, sunblock, and even snacks for the road trip! Not only did they have everything we needed, but it was also very affordable!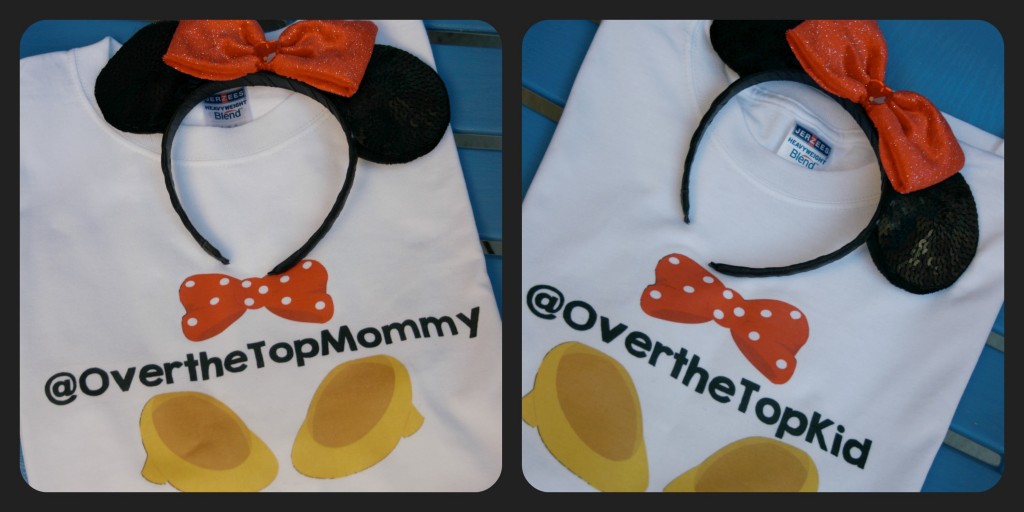 We also packed the personalized t-shirts we had made for Disney24 to wear in the room as part of our pajamas. I think this was the first trip we'd gone on where we had almost exact matching wardrobes. It was pretty cute!
I knew I needed to find something special to bring to this conference and hand out with my business cards. I racked my brain for something that I could make, but I truly had no extra time to really make anything by hand. Then I came across a post from a friend of mine, Xenia, who had recently hosted a Disney Junior Familia Party. It was on that post that I discovered alfajores! I KNEW immediately that they where what I needed to bring to the conference. Melo made me some AMAZING Mickey-shaped alfajores in both pink and white animal-cookie flavor and churro flavor! She was sweet enough to wrap them individually for me to pass out to friends. Needless to say, they were a hit!
Emi and I picked out a road trippin' buddy to take with us.  It only seemed appropriate that we chose Minnie Mouse. She sure loved to take pictures with us on our trip.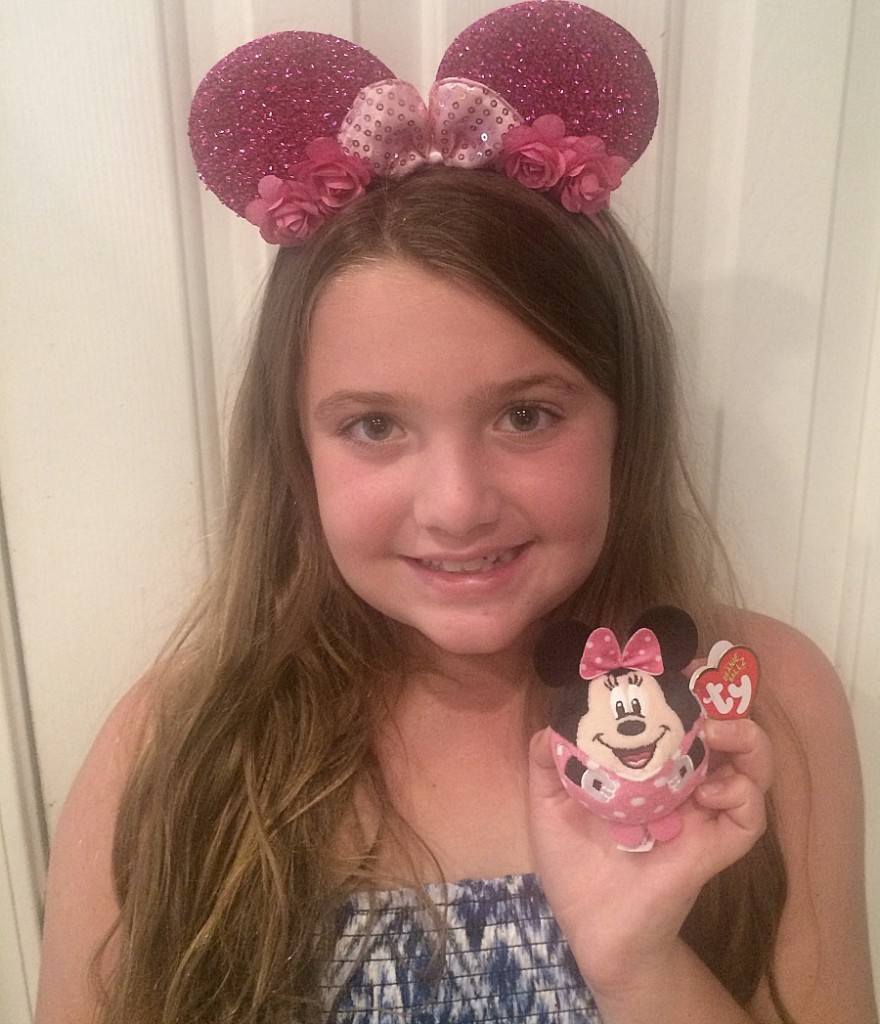 We even went to Michael's to buy some chalk paint pens and the night before we left, we wrote on our car windows! We had to be the most prepared car driving through the desert! Emi even wrote "Honk if you love Disney" on my rear window!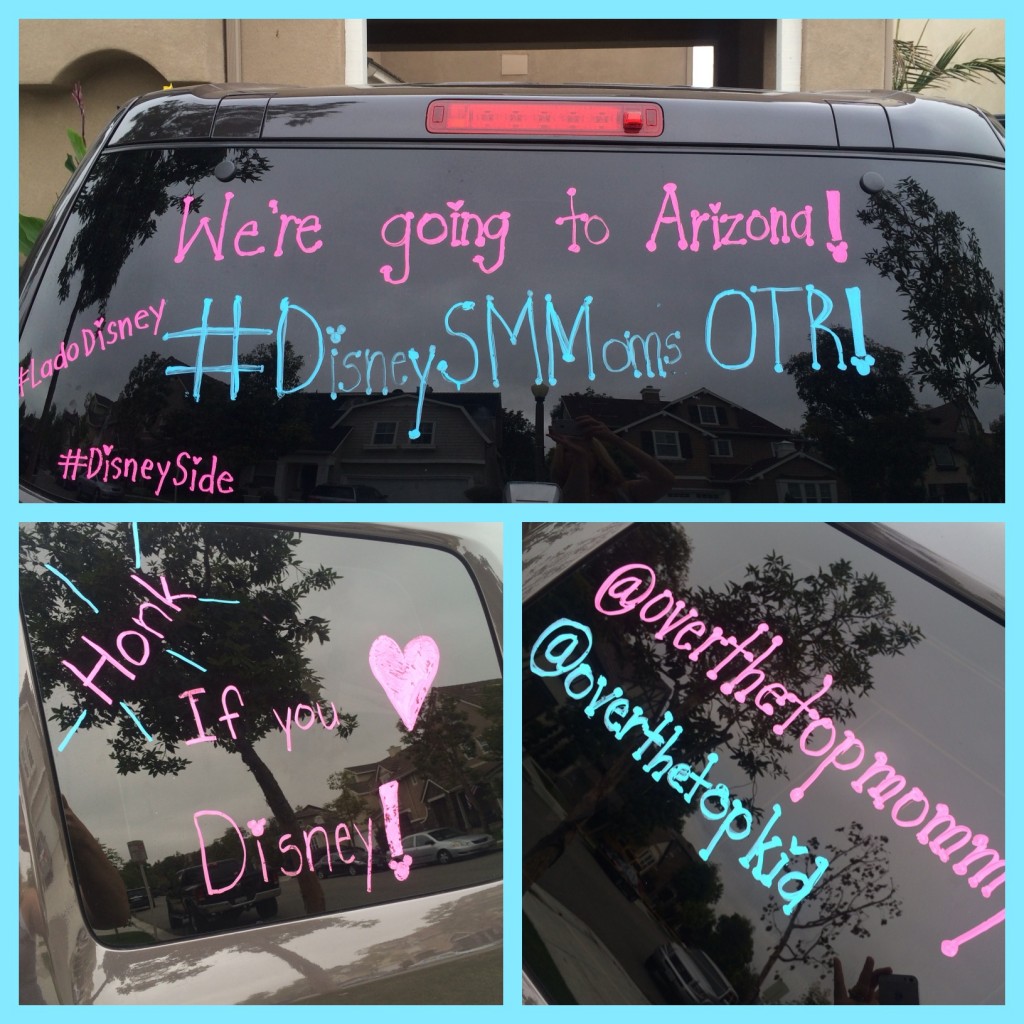 I  DO think it's weird that not one person honked though!
Oh well, more Disney for us, right?