This is not a sponsored post. All opinions are my own. 
"Epcot Forever", a new nighttime spectacular at Walt Disney World Resort, debuted last night on World Showcase Lagoon at Epcot. The limited-time show is a celebration of the past, present and future of Epcot and built around the magical soundtrack guests have come to know and love at the park.
The new show will feature fireworks, lighting, lasers and choreographed, special effects kites, accompanied by a stirring collection of songs that paints a colorful picture of Epcot. Disney Parks Live Entertainment is collaborating on the show with noted conductor and composer Don Harper, who is producing all-new arrangements of classic Epcot tunes to weave into the soundtrack of "Epcot Forever."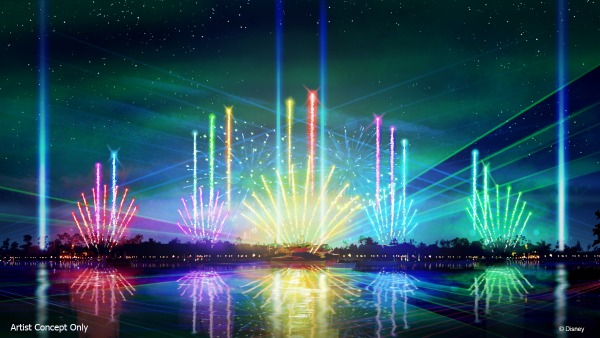 "'Epcot Forever' is a celebration of what Epcot has been and what Epcot is going to become, Music is the star of the show, and we use songs going back to the very beginnings of Epcot to music in the park today – from attractions, spectaculars and other shows – and put them into a fireworks spectacular on the lagoon every night. Guests are going to hear music they know and love but in a whole new way."- Alan Bruun, show director for Disney Parks Live Entertainment.
I felt so fortunate to have gotten to watch a live stream of the "Epcot Forever" debut via the Disney Parks Blog and I not only did I have goosebumps watching, I also had (happy) tears streaming down my cheeks. This nighttime spectacular is beautiful and I cannot wait to see it in person on my next trip to Walt Disney World Resort. If you didn't get to watch the stream, you can check the replay here:

Do you have a favorite nighttime spectacular at Walt Disney World Resort? Share with me in the comments.
For more information about the Walt Disney World Resort and to book your next vacation, visit their site HERE.
Images and YouTube video are property of Walt Disney World Resort and the Disney Parks Blog and used with permssion.