If your children are anything like my daughter, they probably can't get enough of all things Frozen! After getting the Frozen Sing-Along Edition for Christmas, Emi was anxious to watch it with me. I suggested that we make a fun snack to go along with it. I also sang to her when I asked her, "Do you wanna make some popcorn?"!
The word "popcorn" gets any kid excited but when I pulled out the bag of Wilton's blue melts, white M&M's, and 2 kinds of Wilton's sprinkles, she got even more excited! (If possible) I've think I've come up with a popcorn snack recipe for most holidays and now one for this movie! I'm calling this one "Frozen Popcorn"! It's simple to throw together.
Here's what you'll need:
A giant bowl of popcorn. I say giant because you will end up eating a bunch before you've even made your recipe. For this concoction, I popped 2 bags of microwave popcorn and separated the unpopped kernels out before putting it all into a big bowl.
I bought a bag of blue Wilton candy melts, 2 different kinds of Wilton sprinkles, and then also some white M&Ms. You need some type of candy to mix in with it all. Peanuts or chocolate chips could also work well with this. I was trying to stick with blue and white to match my "Frozen" theme.
To prepare the candy melts, you'll want to place them into a microwave-safe bowl. Have some vegetable available on your counter to use. Microwave the melts for 30 seconds, remove, and stir. They won't be that melted the first time.
They'll look like this after you've microwaved the first 30 seconds. (not very melted yet)
Do this once more for 30 seconds and again remove and stir. My melts are usually pretty melted by this time. Keep stirring so they're all blended together, unless you think yours need a little more heat. It's very important that you don't overcook them. Add a little bit of vegetable oil to your melts and stir well. Allow to cool for about a minute and you'll notice the mixture gets a little bit thicker.
Now it's ready to spoon over the popcorn bowl. Use wooden spoons (or your hands if you're brave) to mix the melt mixture together with the popcorn.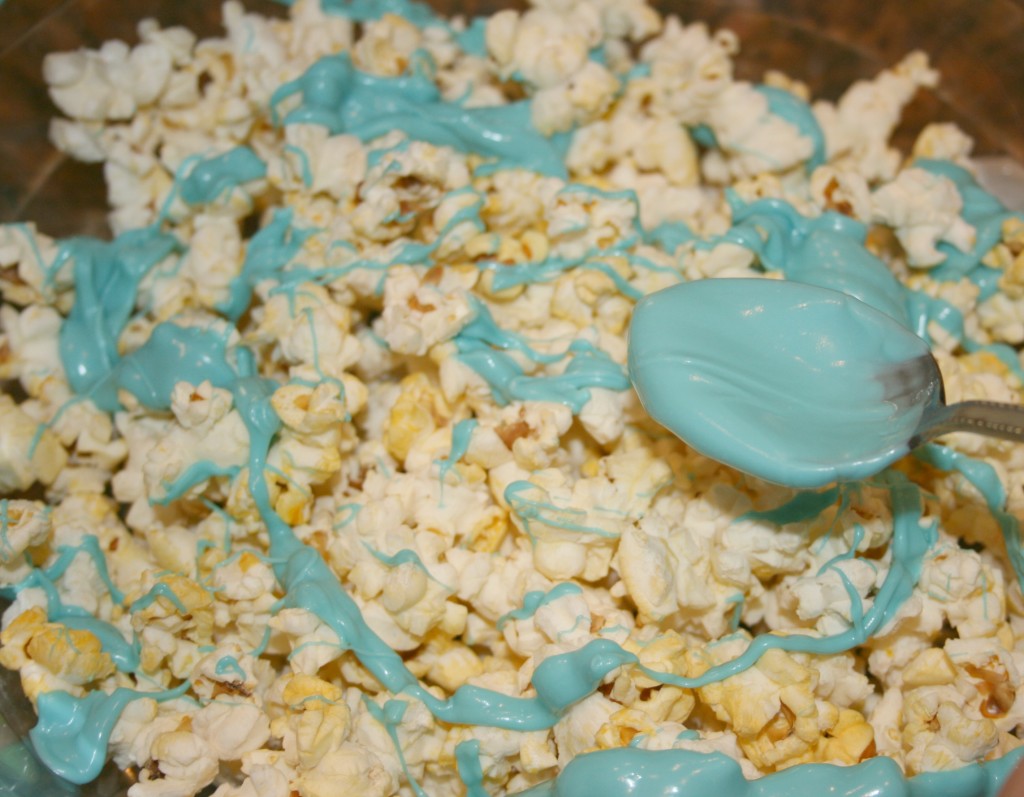 It might look as blue as a Smurf but the kids will just be excited that they're getting blue popcorn. After it's mixed up, add the sprinkles and the M&Ms, again mixing together really well. Now it's ready to serve!
To make it extra fun, serve your "Frozen" snack in fun cups or bowls! Keep some hand wipes nearby!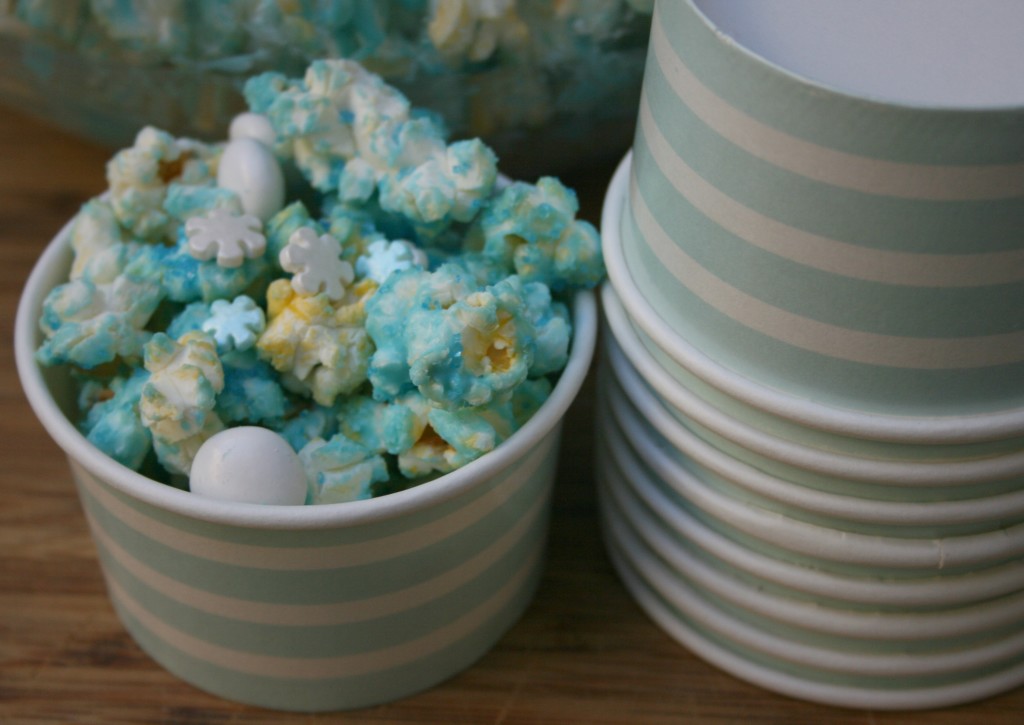 But be careful…because if you turn your back, THIS is what can happen! I ate a bunch when she wasn't watching though, so we're kind of even!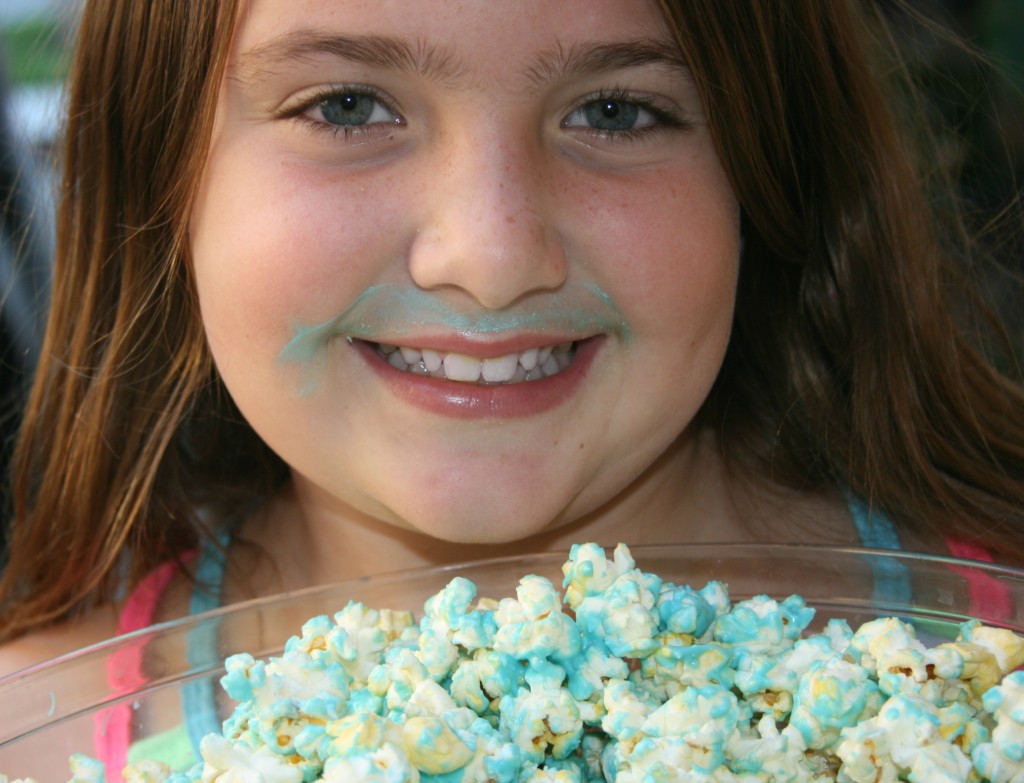 What's your favorite "go-to snack" for family movie nights at your house?