I received media tickets to visit in exchange for coverage. All opinions are 100% my own. 
When you're the mom of a teen, they are always the first ones to let you know about all of the cool things that come into town! When my daughter showed me FunBox on Instagram and some of the cute photos they had posted on their page, I knew it was a "must-visit" for us this summer.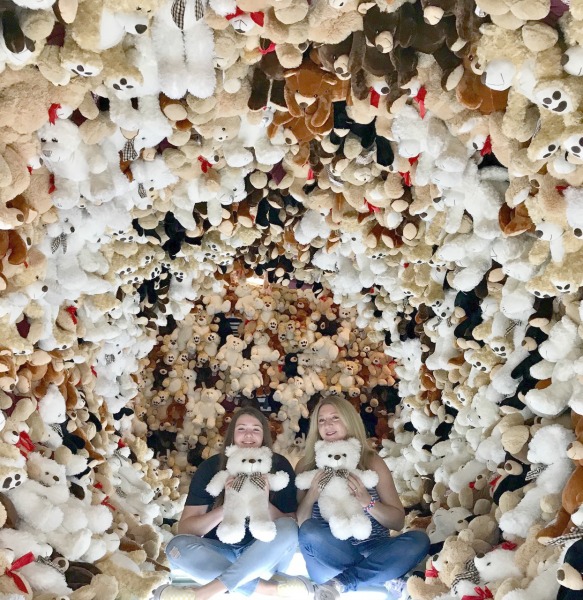 If you haven't heard of FunBox yet, lean in closely because I have all of the details right here for you. FunBox description reads "Colorful FUN Museum of Toys". This interactive, pop-up style attraction includes 25 different rooms with unlimited potential for Instagram-worthy photos and videos. Currently located inside of the Westfield Santa Anita Mall, you can find FunBox within the lower level Food Court area.
Know Before You Go 
I would definitely advise looking over FunBox's Instagram page prior to your visit, to get some inspiration and some ideas for what to wear. Although there is no dress code, you might find that certain outfit choices will photograph better than others. You also might want to bring certain accessories along with you such as sunglasses or other small props.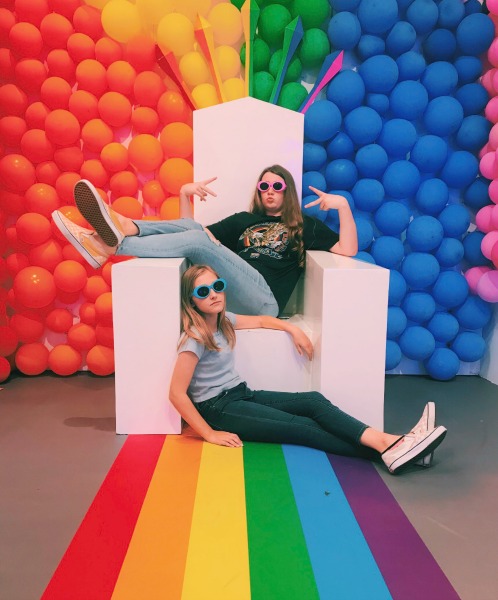 Ticket Prices
Pricing for Fun Box is as follows:
Adults (age 13+) : $19.00
Kids (ages 4-12) : $14.00
Ages 0-3 are FREE.
What to Expect on Your Visit 
When you arrive at FunBox, you'll see an area to get in line. Prior to getting in line, make sure to grab your tickets, because they are for a specific entry time. (You can get your tickets online here before your visit or when you arrive.) An employee is stationed just outside of the line to answer any questions and as your designated entry time nears, they will explain how your visit will go before letting you inside.
***Tip: Consider being towards the end of the line for the group you're going in with.  Although you'll need to wait for the people in front of you to take their photos first, you'll feel less rushed and have less people running through your photos if you're last or close to last.
Once You're Inside FunBox
One you go into FunBox, there isn't a specific time limit but there are certain parts where you aren't allowed to go back. I would allot about an hour, maybe a little more, to get through all of the rooms and areas. I think it can also vary depending on how crowded it is when you visit. I'm assuming weekends are far busier than weekdays.
Some of the rooms you'll visit at FunBox include: 
Teddy Bear Tunnel
Bubble Party Ball Pit
Human Car Wash
Rainbow Throne Room
Pig Room
Saturday Morning Breakfast
FunBox is located inside of the Westfield Santa Anita Mall at
400 S Baldwin Ave,
Arcadia, CA, 91007
(It's inside the Food Court, next to Dave + Busters & AMC Movie Theatre and they suggest parking near The Cheesecake Factory)
Currently, FunBox is only scheduled to be open through the end of August. Their schedule could extend but I wouldn't recommend putting off your visit, just in case they do close up shop then. It's a definite must-visit this summer! For more information about FunBox, please visit their site HERE.