This post is sponsored by BabbleBoxx.com. All opinions are my own. 
Raise your hand if you had an amazing Summer, filled with relaxation and lots of good food? (*raises hand) Yes, Summer was good to me but now that we're heading towards Fall, I'm realizing that I need to get myself back into a regular fitness routine. Like in a big way. I honestly feel so much better when I have one in place too.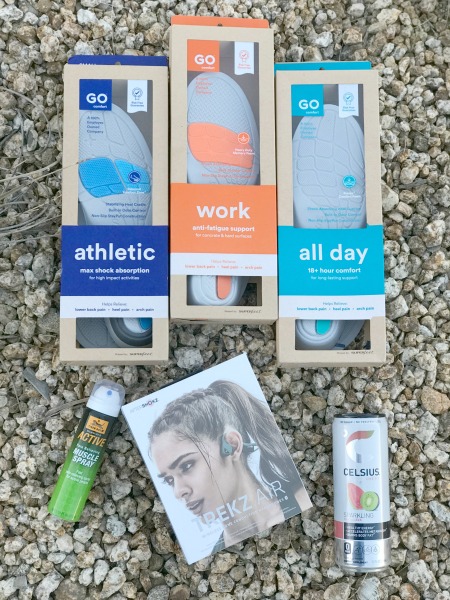 When BabbleBoxx reached out and asked if I was interested in partnering with them to try out one of their fitness-themed boxes to share about on my blog, the answer was a big "Yes!". The box was filled with 4 must-try fitness and health essentials that'll help you stay in your workout routine. You're going to love these so let's take a look!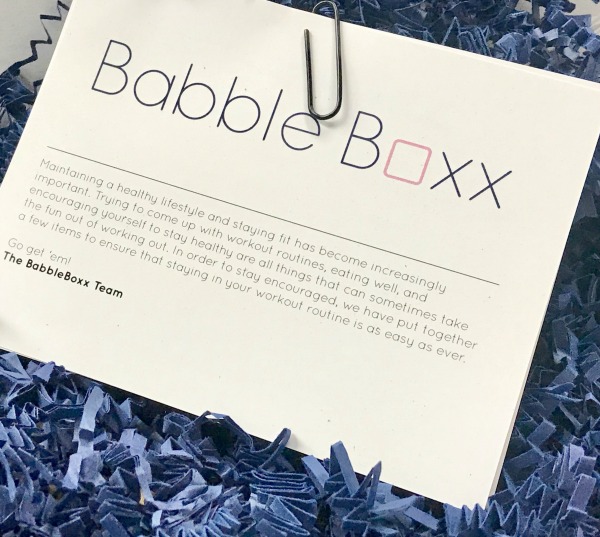 First off, Tiger Balm is a brand name I've grown up knowing and loving. This Tiger Balm Active Muscle Spray is definitely a must-have for someone who works out and has muscle ache and soreness from their workouts.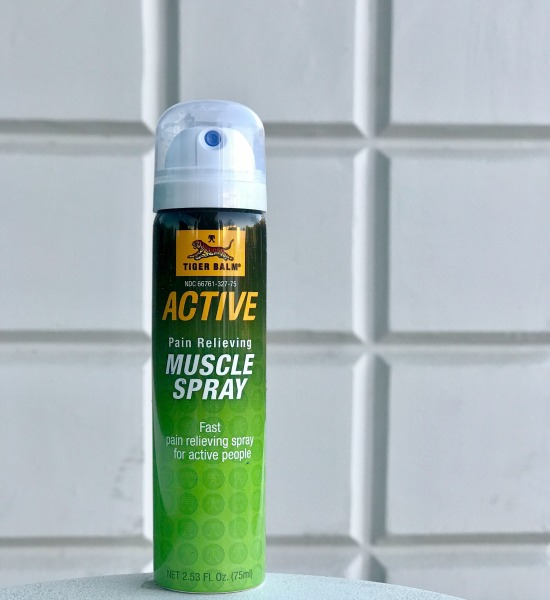 The spray application is easy-to-apply, especially for those hard to reach areas. You can toss it into your gym bag too, so if you're on the go and showering at the gym after your workout, you can spray it on afterwards. It works wonders, especially for someone like me who is just jumping back into working out. You can read more about Tiger Balm: Active Muscle Spray HERE.
How many pairs of headphones do you go through in a year? 3? 4? more than 4? Whether they get lost, "borrowed" by your teen, or break, headphones are something I feel like I'm constantly replacing. It's nice to have a reliable pair for things like listening to audiobooks or working out. My BabbleBoxx had a pair of AfterShokz: Trekz Air in it. These are like the headphones you never knew you needed but somehow once you try this open-ear design, you'll never be able to be without them again. I love that they aren't headphones and don't even go in your ear. They're made using bone conducting technology and are so light.  They're constructed with used titanium everywhere possible to ensure a better fit and sound. When you put them on you realize how light they are.

Right now, you can grab your own pair of AfterShokz headphones for $55 off the regular price by using discount code BABBLE at checkout. To purchase your own pair, go here. I already purchased a second pair for my daughter because she kept trying to take mine. Please note: Promotional discount ends 11/1/18. 
Goodness, it's like BabbleBoxx knew I needed these! They sent me 3 pairs of GO Comfort Insoles: All Day Insoles, Work Insoles, and Athletic Insoles.  If you're wondering how they differ, let's look a little closer.
All Day Insoles – This isn't an ordinary comfort insole, this is a super one because it delivers 18+ hours of comfort for long-lasting support.
Work Insoles – This type of a work insole is what everyone in the work force needs. It provides anti-fatigue support for concrete and hard surfaces. This is amazing news for those who are literally standing on their feet all day at their jobs
Athletic Insoles – Whether you're doing your daily workout or playing a sport, this athletic insole provides long-lasting support with max shock absorption for high impact activities.
I didn't realize that were different and specific types of insoles but now that I've tried each of these GO Comfort Insoles, I can feel how they each provide that extra support I was lacking during different activities. I would definitely recommend using a pair in your own shoes on a daily basis. Whether you prefer a comfort insole, a work insole or an athletic insole, GO Comfort Insoles help relieve arch, heel and lower back pain, which is something we could all do without. Your feet will thank you! To get 20% off + Free Shipping on GO Comfort Insoles, use Code GOcomfortBB20 at checkout. You can purchase your own HERE. Note: This offer is valid until 12/31/18. 
I have tried so many pre-workout drinks before, each promising something different, and have yet to find one I actually liked. Well that is, up until now! I didn't know how I'd feel about this strawberry kiwi guava flavor but it was so good! Did you know that according to CELSIUS, drinking one of their drinks and then engaging in physical activity increases the rate at which you burn calories even more? Count me in! If you're curious to read more about how it works, go HERE. I kid you not, CELSIUS is like your Ultimate Fitness Partner®!
How's your fall fitness routine coming along? Do any of these great products look like something you'd be interested in adding to your fitness routine? Share with me in the comments!