This is not a sponsored post. All opinions are my own.
One of our favorite resorts to stay at, Great Wolf Lodge, just announced some exciting news!  They've formed of a Junior Chef Council, a panel comprised of the country's top kid chefs and culinary tastemakers, who will come together to advise on and help develop a new kids' menu for Great Wolf Lodge's 17 indoor waterpark resorts!
"The idea of a Junior Chef Council is something we have been discussing internally for the past year. We've really enriched the culinary offerings for parents, and thought it would be fun to create a menu for kids, by kids. These are no ordinary kids, these are true junior chefs who have been around the culinary arts for years and will help create a kids menu unlike any other in the country." – John Suley, Great Wolf's Vice President of Food & Beverage
After an extensive search to identify youthful and passionate culinary talent who will bring a unique perspective to Great Wolf Lodge's ever-evolving and innovative food and beverage program, the Junior Chef Council was formed. The six-person Junior Chef Council brings a diverse culinary background to Great Wolf, and will work together on developing a completely new kids menu.
Great Wolf Lodge's Junior Chef Council members include:
MasterChef Junior Season 2 winner, Logan Guleff (15)
MasterChef Junior Season 5 winner, Jasmine Stewart (13)
Jonas Cora Ehrlich (12) and Gavin Cora Ehrlich (10), sons of Iron Chef Cat Cora and wife, Nicole Cora Ehrlich
Madeline Zakarian (11) and Anna Zakarian (9), daughters of Iron Chef Geoffrey Zakarian;
Conrad Elliot (8) and Jed Elliot (6), sons of Chef Graham Elliot.
The talent level of the council is impressive. Logan and Jasmine each won a rigorous TV cooking competition, while the other members of the Junior Chef Council bring a different degree of culinary experience to the group, being children of some of the world's most talented chefs. While Conrad is an official member of the Council, Jed will serve as the Council's official taster, ensuring his brother and other members are delivering on the culinary goods.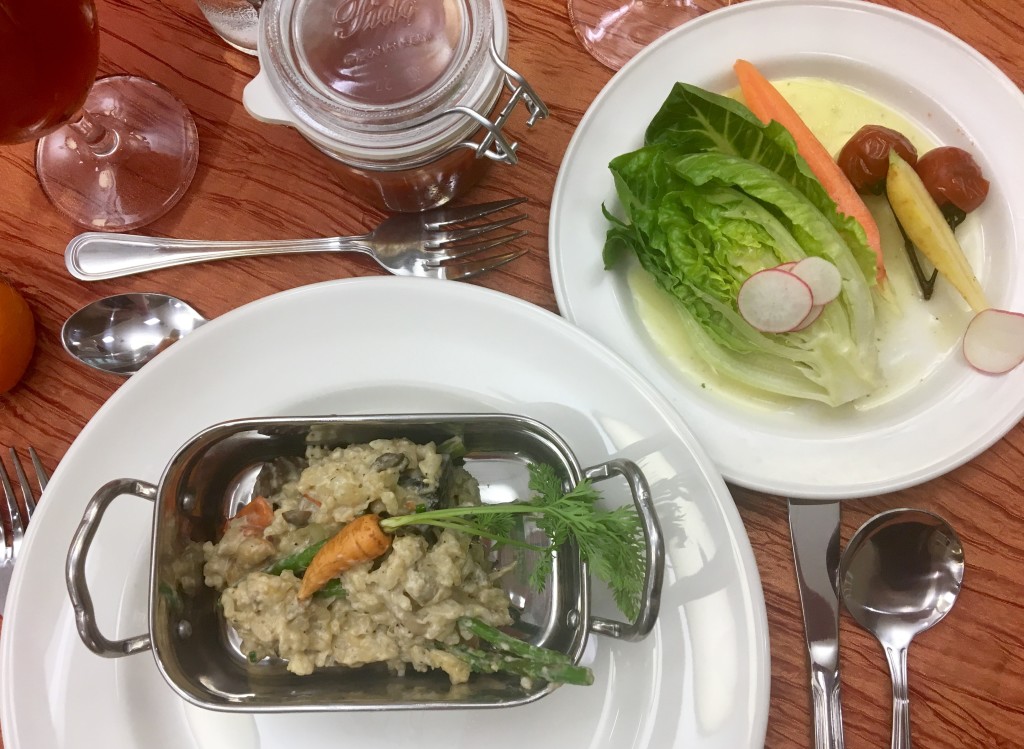 Great Wolf Lodge has placed a tremendous emphasis on expanding and enhancing the culinary offerings found at its family-friendly resorts over the past two years. With the launch of its Colorado Springs resort 18-months ago, the company introduced an elevated farm-to-fork dining experience called Barnwood that has now expanded to three additional resorts; and it recently established a food hall style Tex-Mex restaurant called Timbers Tacos which debuted at new resorts in Georgia and Illinois. The new kids' menu will initially be featured exclusively at full-service restaurants at Great Wolf Lodges across North America.
The Junior Chef Council will get together as a group later this summer at one of Great Wolf's world-class resorts in order to collaborate on their menu with the resort's executive culinary team, with plans to roll-out the menu nationwide later this fall. For more information about the Junior Chef Council and Great Wolf Lodge partnership, please go here.
Logo is property of Great Wolf Lodge and used with permission.