Have you heard the exciting news? LEGO Friends Heartlake City is now open at LEGOLAND California Resort! The newest area at the resort is a must-see for all LEGO fans of all ages! As soon as you walk through the entrance to the city brought to life straight out of the "LEGO Friends" TV show,  you can meet your favorite LEGO friends, Mia, Olivia, Andrea, Stephanie and Emma and get a glimpse inside of their LEGO lives!
Throughout Heartlake City there are several clever LEGO brick creations and life-sized figures of each of the LEGO friends. There are lots of great photo opportunities there.
Mia's Riding Camp: Guests can experience an adventure on a carousel that's perfect for riders of all ages and heights. Take a horseback ride atop one of 60 carousel horses (both moving and non-moving. Guests can also opt to sit inside one of the stationary jeeps on the carousel. 
Heartlake Stables: Inside of this shaded stable area, guests can enjoy LEGO brick building activities and learn a little bit about horses. There's plenty of seating here for adults to rest their legs while watching their little ones play. You'll also want to take advantage of the cute photo opportunity to sit on one of the horses in the front area of the stable! (As a convenience, your photos are available for purchase inside the park) 
Heartlake Fountain: This heart-shaped fountain is a focal point in the center of the city. Guests are welcome to play in the water, which is especially perfect on warm days. If you plan to have "splash time" on your visit, you might want to bring an extra change of clothes.
Friends Forever Stage: Mia, Olivia, Andrea, Stephanie and Emma perform their "LEGO Friends to the Rescue" show live on stage. Guests can sing and dance along with them. There are also opportunities to meet the LEGO Friends sometimes, if you hang around after the show. To check for showtimes, click here. 
Heartlake City Boutique: Guests can shop til they drop here for LEGO Friends toys and a bunch of adorable items. Once you head into this boutique, I can guarantee you won't come out empty handed! You'll also find the LEGO Friends Hot Air Balloon in the center of the store. 
The LEGO Movie Experience: Experience a bit of movie magic as you get a behind-the-scenes look at a real movie set! Step onto the LEGO Movie soundstage, check out movie footage and explore some of the awesome models which helped inspire the new and completely original 3D animated adventure THE LEGO MOVIE. You can even find characters from the LEGO Movie to take pictures with!
City Park Crêperie: Enjoy sweet, delicious crêpes at this pop-up crêperie located in the center of Heartlake City. The menu features a sugar crêpe, a Nutella crêpe, a Nutella & bananas crêpe, and a berries crêpe. We tried a Nutella  crêpe this time but need to go back soon and try a different one. What a treat! 
Wok n' Bowl Ramen: This gourmet Japanese style Ramen House features freshly prepared stir-fry dishes such as orange chicken and teriyaki and ramen noodles with pork belly, chicken, or vegetables. Kids meals are also offered here.
We had such a fun day visiting Heartlake City! When I asked my daughter what her favorite part about the day was, she told me it was getting to talk to Stephanie and Emma and seeing them perform on stage with the other LEGO Friends.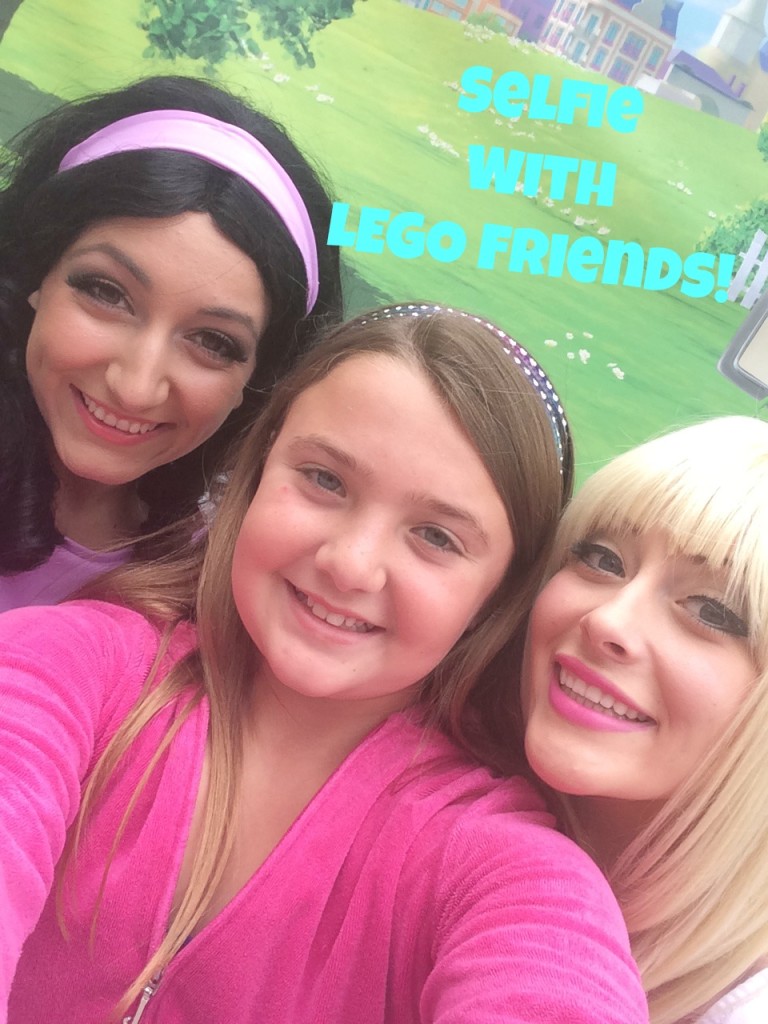 My heart melts when I see her so happy. She also asked if we could return to LEGOLAND tomorrow. For me, it's all about spending time together and creating new memories.  In LEGO Friends Heartlake City there's the opportunity to do just that!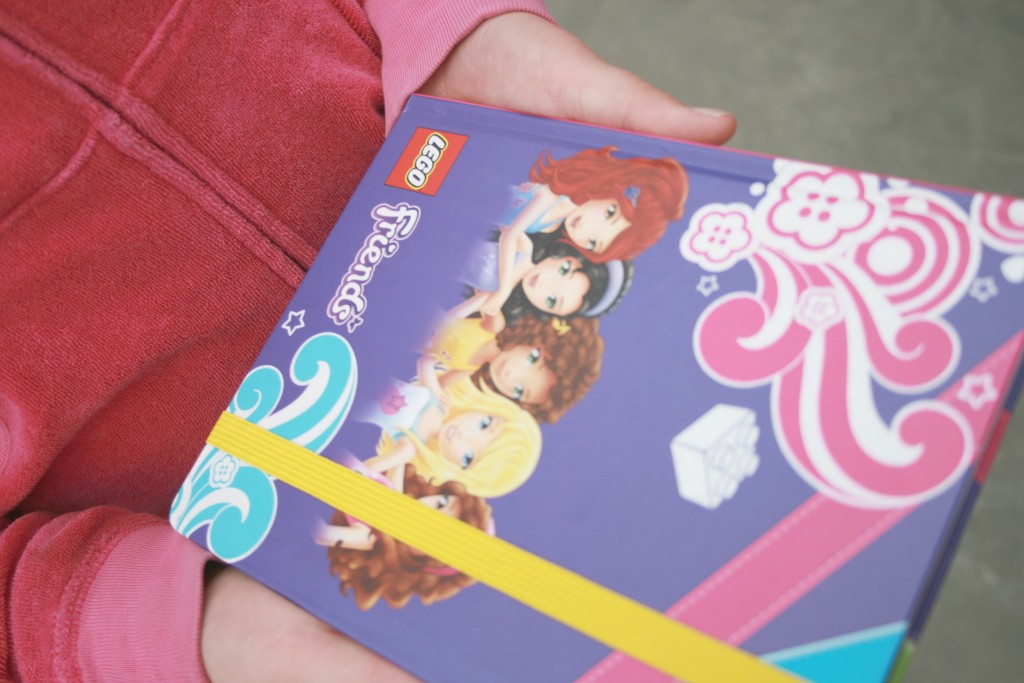 For more information and to purchase tickets to LEGOLAND California Resort, click here. *Heartlake City is included in the cost of admission to LEGOLAND California Resort. Connect with LEGOLAND California on Facebook, Twitter & Instagram.
A very special thank you to LEGOLAND California for inviting us to attend a special media day in the park and providing us with lunch. All opinions are 100% my own.