You know you love Disney when you start planning for Mickey's Very Merry Christmas Party during the early months of summer! As a Disney fan who lives close to the Disneyland Resort, this party is something I've never gotten to experience nearby in my "home park", because it's held at Magic Kingdom Park in Walt Disney World.
Mickey's Very Merry Christmas Party is a specially ticketed event that has been on our family's "Disney Bucket List" for some time now. This holiday season we're headed to Florida to attend Mickey's Very Merry Christmas Party! I am ecstatic and have been doing my research to find out what to expect and how to maximize our time at the party!
On the official Walt Disney World site, I found this year's party dates are as follows:
November 8, 9, 12, 13, 15, 16, 25, 27 and 29
December 2, 4, 6, 7, 9, 11, 13, 14, 16, 18, 20 and 21
Guests attending the party can enter Magic Kingdom as early as 4 p.m. but the official party begins at 7 p.m. and ends at midnight. Tickets are already on sale and are available for select nights, starting at $105.00. By the way, you can purchase your event tickets here.
There are so many things we can't wait to experience at Mickeys' Very Merry Christmas party. I got chills just reading this short description from the Walt Disney World site:
When Mickey celebrates the season, Magic Kingdom park lights up with excitement for Guests of all ages. Cinderella Castle shimmers. Joyful music fills the air. Disney Characters don their most festive attire. Favorite attractions take on a holiday theme. And enchanting surprises lie around almost every turn!
Here are just some of the unique holiday offerings and experiences you can expect to find at Mickey's Very Merry Christmas Party. Some of these are exclusive to the party nights.
Character Experiences & Santa 
You can find some of your favorite classic Disney Characters decked out for the holidays. With over a dozen Disney Characters spreading holiday cheer around the party, guests are able to get autographs and take memorable photos with them too. Be on special lookout for Jack Skellington as Sandy Claws and Scrooge McDuck, too! Characters and locations are typically published in the official party guide which is handed out to guests when they enter Magic Kingdom.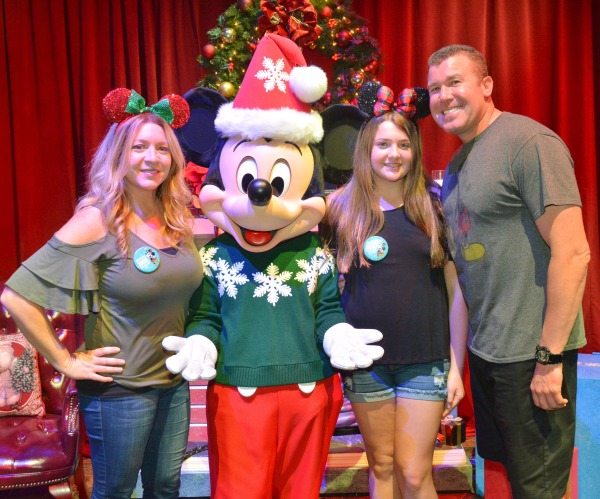 Treats and Special Holiday Eats
Guests attending the party will find several locations throughout the park where they can grab complimentary "yuletide sweets". Some of these include seasonal beverages and treats. I read that the treat stations set up around the park are open until midnight and there are even alternative healthy and gluten-free options available upon request.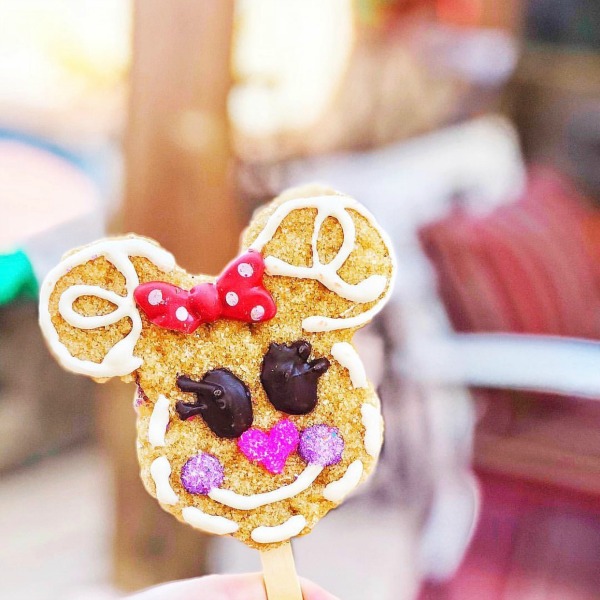 In addition to these complimentary treats, there are also limited-time holiday eats which are items offered exclusively during this time of year and at the party.
Special Entertainment for Mickey's Very Merry Holiday Party
A Frozen Holiday Wish Show
We can't wait to get swept up in the holiday spirit when Queen Elsa transforms Cinderella Castle. Featuring appearances by Anna and Elsa, along with rugged mountain man Kristoff and the lovable snowman Olaf, this merry-and-bright seasonal show culminates in Queen Elsa using her incredible powers to present a gift to everyone in the kingdom, transforming Cinderella Castle into a sparkling, icy centerpiece for the celebration.
Mickey's Most Merriest Celebration
Christmas fun awaits as Mickey invites his pals over for an unforgettable party.
During Mickey's Most Merriest Celebration, you'll feel the holidays come alive during a jubilant stage show that fills the air with music, dancing, laughter and shimmering snowflakes! This joyous performance is the perfect yuletide treat to share with your family. You'll hear favorite Characters ring and sing in the holidays with carols old and new—more than a dozen delightful songs in all! You'll witness the splendor of Cinderella Castle, aglow with enchanting and ever-changing holiday illuminations. This unforgettable performance is Christmas-wrapped up in one sensational, snowy, show-stopping finale.

Once Upon a Christmastime Parade
Wave to Disney friends during a holiday parade brimming with magic and cheer! Festive gingerbread men, elves and others dance down Main Street, U.S.A. alongside Disney Characters. I'm super excited to watch this parade live as I've only see it on TV before when I've watched the DisneyParks LIVE! specials.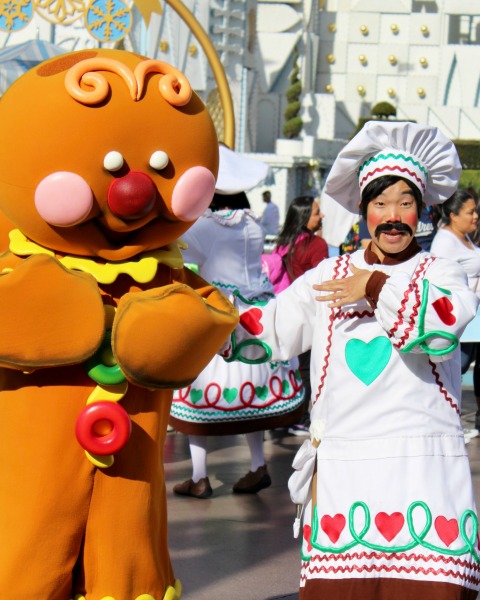 "Holiday Wishes" Fireworks Spectacular 
This holiday fireworks spectacular over Cinderella Castle is will fill the air with something magical. Hosted by Jiminy Cricket, the Holiday Wishes fireworks spectacular features dazzling pyrotechnics, transformational lighting on Cinderella Castle, holiday-themed projection effects and seasonal, classic songs.
In addition to all of the above, guests can also enjoy many of their favorite Magic Kingdom attractions. Be sure to save time to take a ride on "The Jingle Cruise" which is a festive version of the Jungle Boat Cruise! Don't forget to stop by all of the shops to grab holiday merchandise too. 
As you can see there are so many reasons to be excited about attending Mickey's Very Merry Christmas Party this year. We are definitely counting down the days until our trip. Have you been to the party before? If so, do you have any special tips to share with me? If not, why not grab your tickets for this year's party?
*Please note: all entertainment experiences, character greeting experiences and attractions are subject to change without notice.