I was so excited to receive an invitation for a an evening of Sizzix fun with some of my bloggy friends at the Ellison Headquarters. The event was a 1950s Sock Hop and they requested we come dressed for the occasions. I love any excuse to dress up in a costume. Normally I'm a poodle skirt kind of girl, but for this occasion I chose petal pushers and a t-shirt/sweater combo. I also felt it was necessary to pick out some faux cat eye glasses to wear.
I know they didn't take selfies in the 1950s before going to a Sock Hop, but I decided to! 
When I arrived at the Sock Hop there were a couple of classic cars on site and everyone was dressed so cute! They made adorable name tags for each of us using Sizzix.  There was a root beer tasting table set up with 4 different kinds of root beers for guests to try. I just love 1950s nostalgia.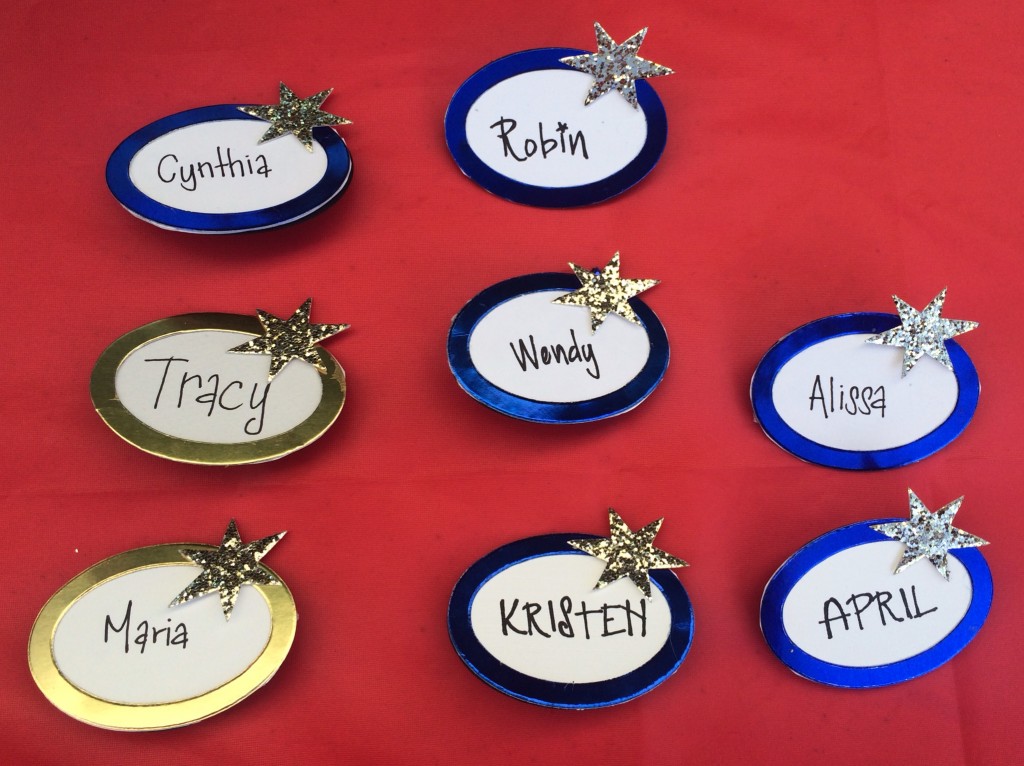 I love the name tags they made using Sizzix! Can you spot mine?
The guys from Burger Monster were on hand, grilling up BBQ'd burgers for dinner. They made each burger to order. I was adventurous with the avocado. In 1950s terms, their food was "swell"! Their burgers are actually WAY yummier than just swell though!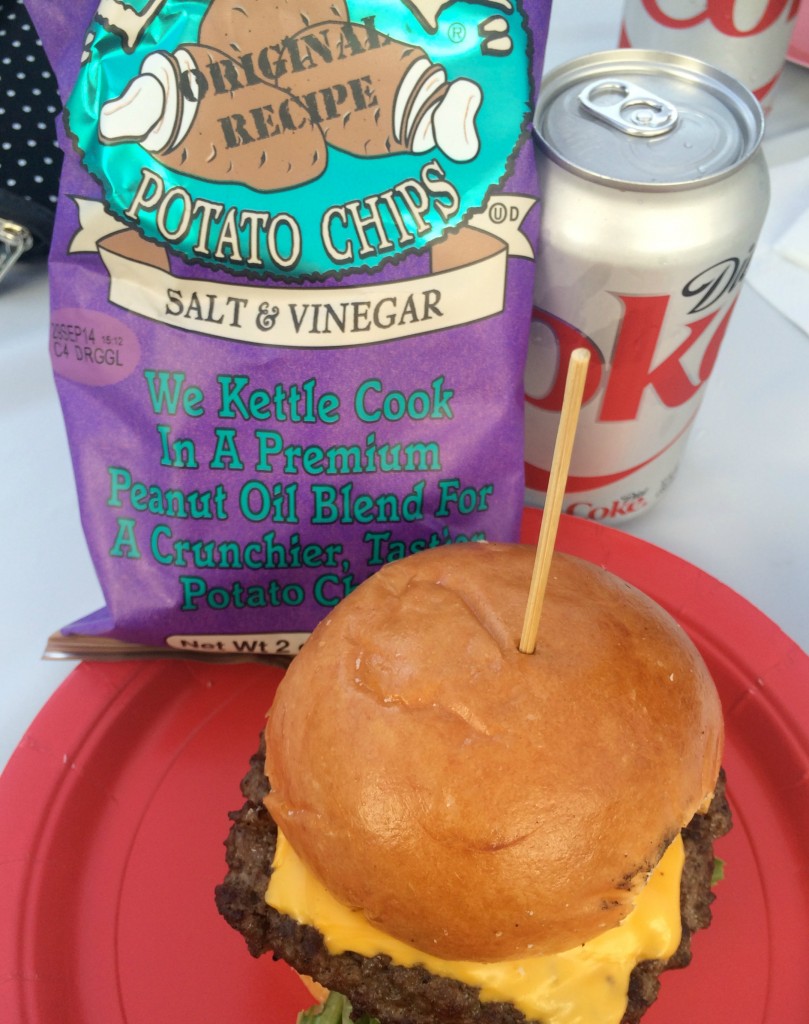 NOM NOM NOM! 
A little while later we got to head inside the Sizzix studio. They gave us time to browse the studio and there was SO MUCH to see in there! The Sizzix team had transformed an entire corner of the room to look like a 1950s Soda Fountain, using Sizzix collections. There were also centerpieces and place settings for a 1950s party that actually made me want to throw a Sock Hop party just because!
Such adorable creations make me want to throw a party NOW! 
We got to meet Jen Long, the designer of the Sizzix 1950s line and listen to her speak about her inspiration for these designs and how she created them. It was so exciting to hear about how she developed this collection.
Seriously, how adorable is she? 
She also showed us her actual sketchbook, which was a collection of sketches that she has done over the years. Jen is an amazing artist and I was wow-ed by her talent!
Each of the tables we were seated at had Big Shots to work with and supplies for a "Make and Take". We got to make an adorable retro camera card that looks like this one!
I loved all of the papers they chose for the project and it was fun to get to emboss a couple of the pieces, using the Big Shot! If you've never made a Sizzix Sandwich, you need to. That's what they call it when you're prepping paper to go into the Big Shot machine. Watch this video of ME making one!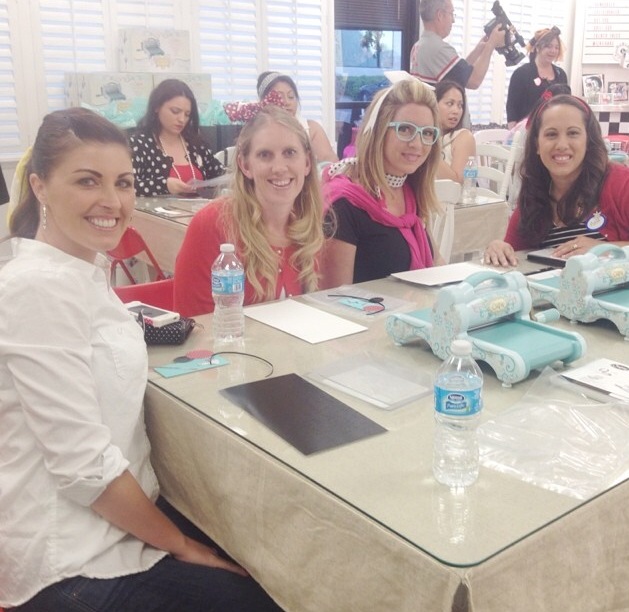 At the end of the night, the Sizzix team sent each one of us home with a TON of swag which included some retro candy! I couldn't believe it when they said we'd each get our own Big Shot to take home! They also gave us some of the die cuts and embossing folders from the collection to use with it! It felt like Christmas for a crafter like me!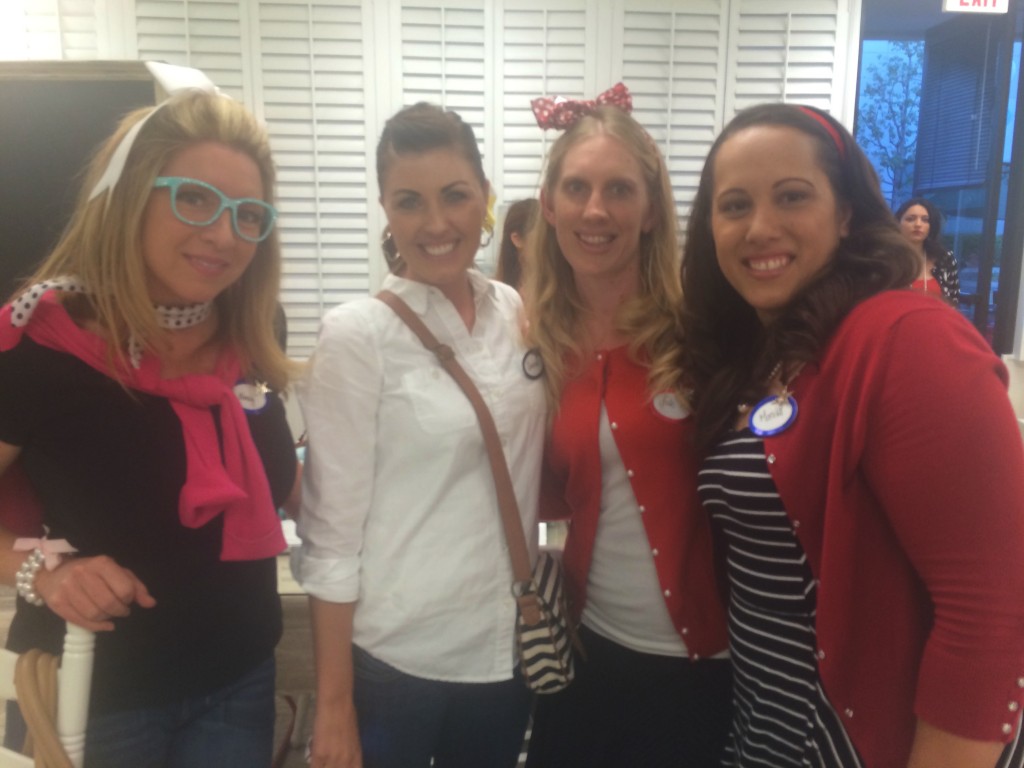 Hanging with @Munchies_Mama, @jmdenouden & @LifeWithLovebug! 
What a fun night getting to hang out with  some of my crafty blogger friends and meeting the rockstars behind Sizzix. I couldn't wait to get home to play with my new crafty toys! I knew Emi would be excited to try out the Big Shot too!
To learn more about Sizzix and see all of their awesome products, click here!