One of my favorite books to read to my first grade class every year is "Alexander and the Terrible, Horrible, No Good, VERY Bad Day", written by Judith Viorst!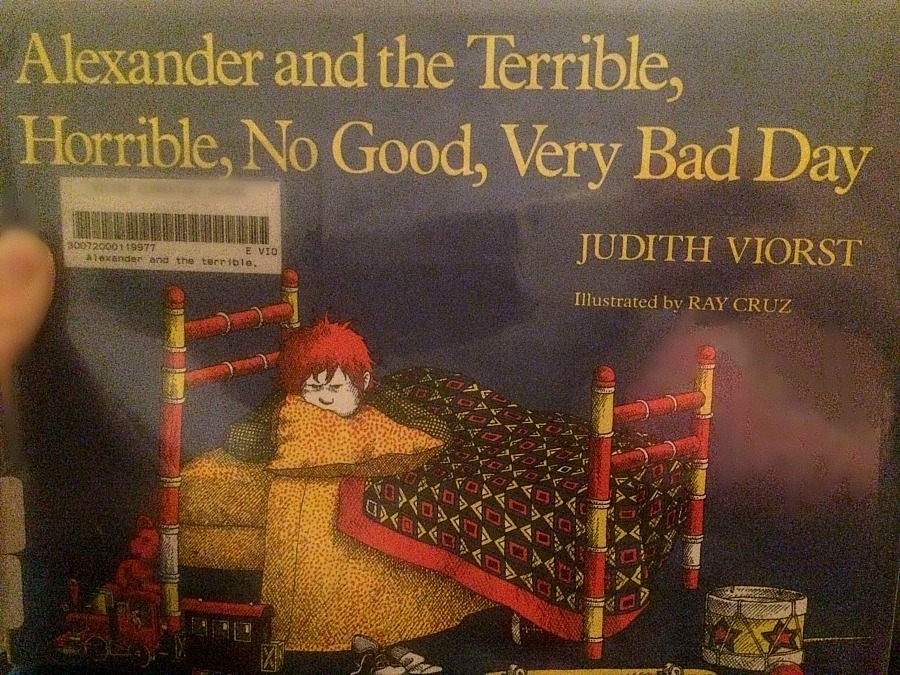 The book basically describes how wrong one single day in the life of a boy named "Alexander" could end up. It's such a great story for both adults and children and my own students always LOVE to participate in a shared reading with me, once they know the words to it. I've read this book in English AND in Spanish and they love listening to it in both languages! It's just the kind of story we can all relate to.
When I found out that this book was being made into a movie, the teacher in me got so excited! The mom in me did too! I think EVERYONE has had a terrible, horrible, no good, very bad day at least once!  Emi and I have watched the trailer for the movie like 100 times! We cannot wait until it comes out in theaters this October 10th!
Here you go! Watch this trailer!
Here's a synopsis of the movie:
Disney's "Alexander and the Terrible, Horrible, No Good, Very Bad Day" follows the exploits of 11-year-old Alexander (Ed Oxenbould) as he experiences the most terrible and horrible day of his young life—a day that begins with gum stuck in his hair, followed by one calamity after another. But when Alexander tells his upbeat family about the misadventures of his disastrous day, he finds little sympathy and begins to wonder if bad things only happen to him. He soon learns that he's not alone when his mom (Jennifer Garner), dad (Steve Carell), brother (Dylan Minnette) and sister (Kerris Dorsey) all find themselves living through their own terrible, horrible, no good, very bad day. Anyone who says there is no such thing as a bad day just hasn't had one.
Not only do I love Jennifer Garner and Steve Carell, but after watching the trailer, I can tell the entire cast is going to be great!
I'm really excited to share some fun activity sheets with you, as well as a recipe from the movie that you can download for free. Just click on each one! Emi loves to do these kinds of activities before a movie comes out to get extra excited! It makes her feel like she gets to know the movie more before its release.
Look at this adorable door hangar! I need one for my classroom door!
You can tell by this activity, that something pretty crazy (and kangaroo-related) happens in the movie!
Something horrible happens to every member of this family on that day! What could possible happen to the baby?
Use your imagination to decorate your very own terrible, horrible, no good, very bad day birthday cake!
Here's an actual recipe from the movie:
Make sure you go and follow the movie on Facebook for more fun activities and sneak peeks of other previews!
Are you as excited about this movie as we are? Tell me about a time that YOU had a terrible, horrible, no good, very bad day?