Kia Motors America announced the renewal of its partnership with The Ecology Center, a San Juan Capistrano, California-based non-profit eco-education center, engages individuals, families, and students in fun, hands-on activities that teach practical, environmental solutions at the household and community level. It seeks to bring all members of the community together in a solutions-based educational setting to inspire and create a healthy and abundant future for all of Southern California. dedicated to creating a healthy and abundant future for all of Southern California and beyond.
In its third year as a "Visionary" partner, Kia is providing the use of a 2015 Soul EV to The Ecology Center, which complements the two electric vehicle charging stations installed as part of the partnership last year. With the opportunity to use the Soul EV, they can carry the message of sustainability to more members of the community in Southern California and beyond.
Kia and The Ecology Center will organize and carry out sustainability-themed learning projects at the KMA campus in Irvine, California, and in the surrounding community, and both organizations will continue work together to plan hands-on conservation and volunteer activities at The Center.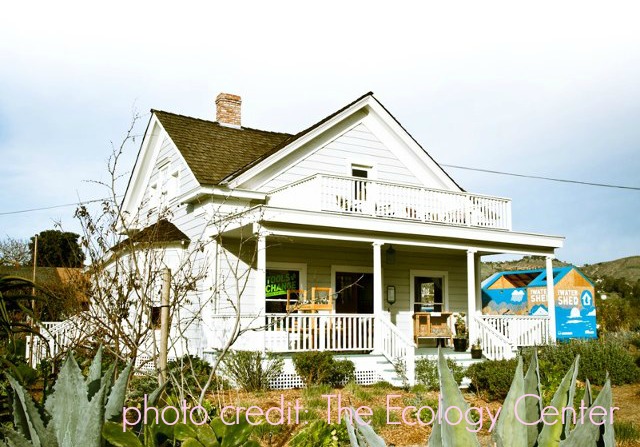 The Ecology Center is a rich environment for learning and education for all ages, and this summer the calendar has multiple opportunities and experiences, including:
Farm Film Series (Select dates June – August)
Free outdoor educational film screening for the entire community. 
Permaculture Design Certification Course (Every other weekend; now through August 23)
A three-month hands-on apprenticeship program mentoring future sustainability leaders on how to apply the principles of permaculture design to address our environmental challenges. 
Farm Lab Camp (July 8 -11; July 15 -18; August 11 – 14)
Four-day summer camps for kids 5-6 & 7-9 with hands-on activities such as planting, exploring the biodiversity in soil, seed harvesting, caring of farm animals, cooking from the garden, and more. 
Green Feast (September 12)
The Ecology Center's annual farm-to-table fundraising dinner bringing together 20 top chefs, 250 sustainability leaders, and local-only ingredients sourced within 250 miles. 
To learn more about The Ecology Center, click here. Connect with The Ecology Center on Facebook and Twitter.
Disclosure: This is not a sponsored post.