I was invited to a media tasting in order to write this post. All opinions are my own. 
There are SO many things I love about this time of year at Knott's but most of all, the start of the Boysenberry Festival! The festival runs from March 16 through April 8 and this year's festival is better than ever!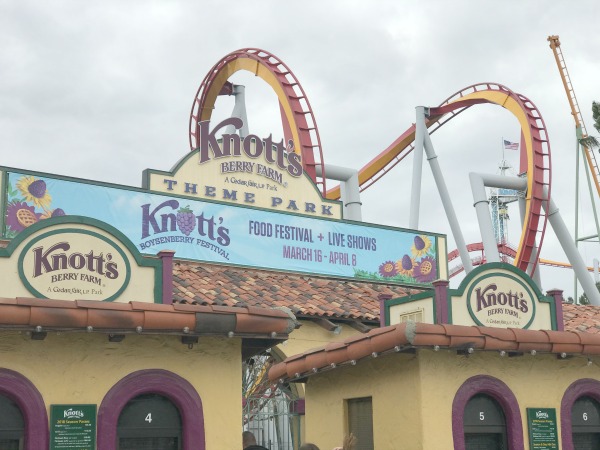 If you've never experienced it before, the Knott's Boysenberry Festival is a must-do! This annual food-inspired event celebrates the park's historic roots by highlighting the little berry that started it all…the boysenberry.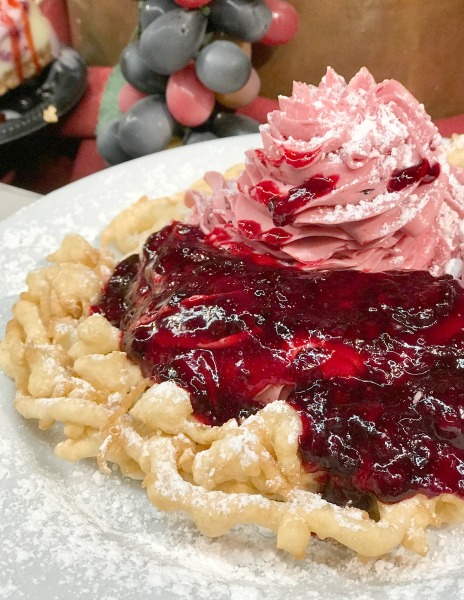 This year's festival will feature over 75 new and returning boysenberry-inspired creations crafted by Knott's amazing culinary team.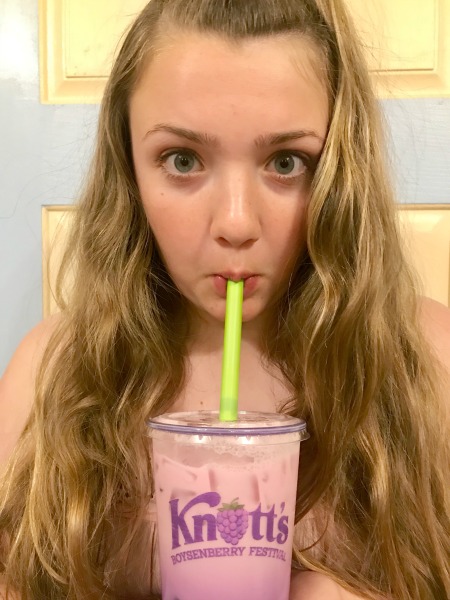 Park guests will have the opportunity to indulge in a tantalizing lineup of treats ranging from savory foods with a boysenberry twist to refreshingly sweet and tangy. There are many one-of-a-kind specialty desserts that can only be found at Knott's Berry Farm during this time of the year, which is why I seriously recommend heading to the festival at least once before April 8.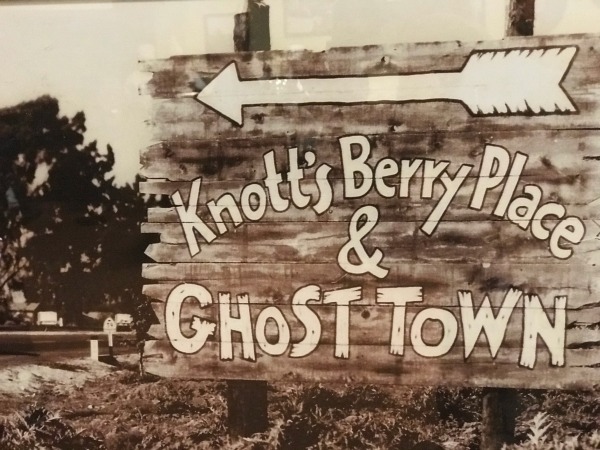 Did you know that the boysenberry is a cross between a loganberry, red raspberry and blackberry and is named after its originator Rudolf Boysen. The Knott family was the first to successfully harvest and sell the boysenberry on the land that is now known as Knott's Berry Farm.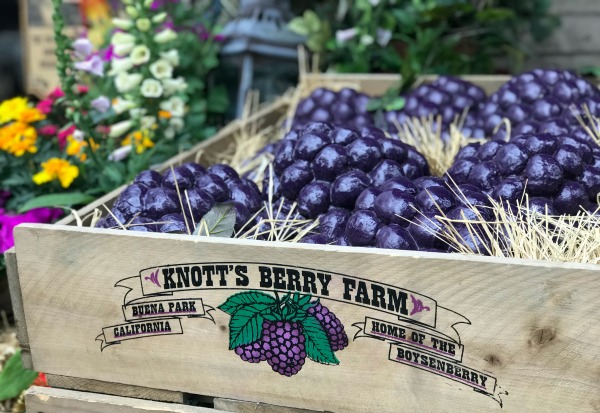 Guests at Knott's Boysenberry Festival will find boysenberry specialty food and drinks throughout the park and can navigate their taste buds using the Event Guide.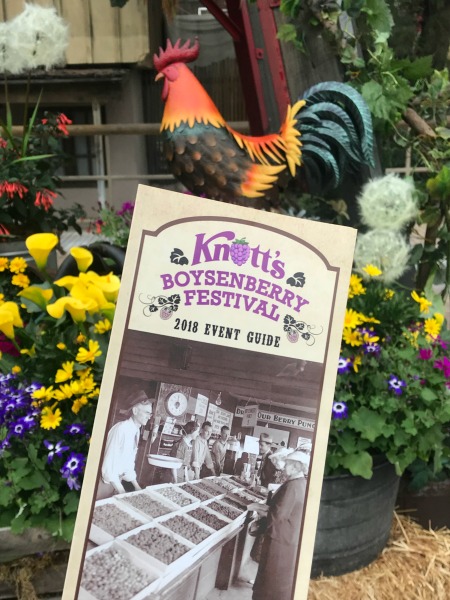 A great option for guests to indulge in a variety of new and returning food items during the festival is the tasting card.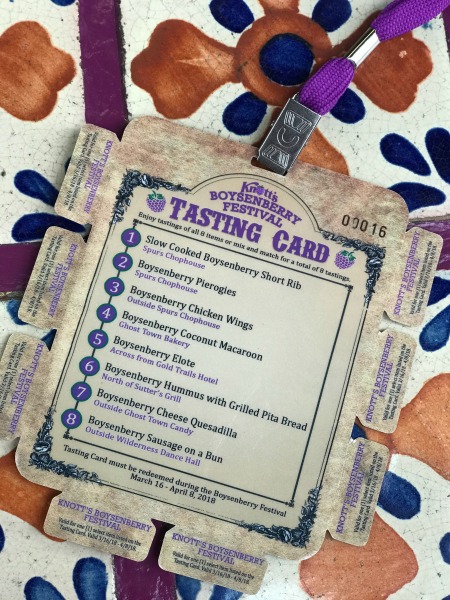 Priced at just $30, the tasting card is a great value and offers 8 of the new food options per card and! Here's another cool part about it, if there's something on the tasting card you might not care to try, you can use the tasting card vouchers for a different item on it. I may have used mine to get not 1 but TWO of the boysenberry coconut macaroons on my visit! Mmm! Please note: Signature boysenberry items not offered on the tasting card are available for purchase a la carte.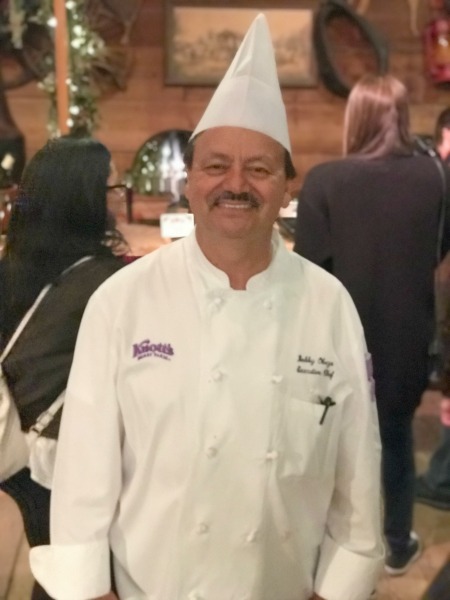 Let's take a closer look at each of the 8 offerings on this year's festival tasting card!
Slow Cooked Boysenberry Short Rib – Slow cooked to perfection, this juicy meat is smothered in boysenberry hoisin sauce served over butter basmati rice and complete with chopped green onions will leave guests asking for more.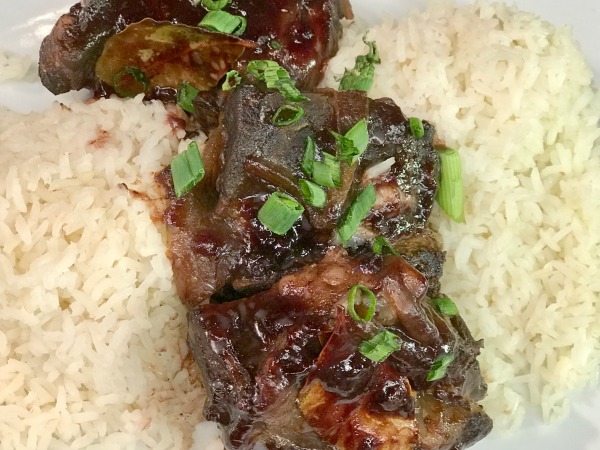 Boysenberry Pierogies – These are new for this year and are like little pillows filled with cheddar cheese and topped with onions, bacon and boysenberry sour cream. The pierogies are a bursting a combination of sweet and savory flavors.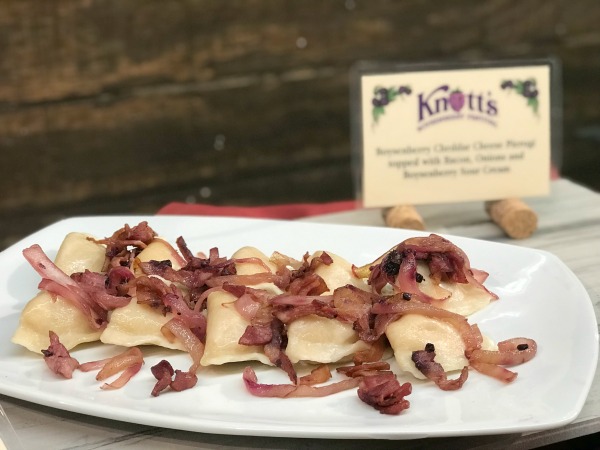 Boysenberry Chicken Wings – The guest favorite and finger-lickin' boysenberry chicken wings will be available during the festival; the irresistible wings are smothered in the delicious and popular boysenberry BBQ sauce which is made exclusively at the Farm.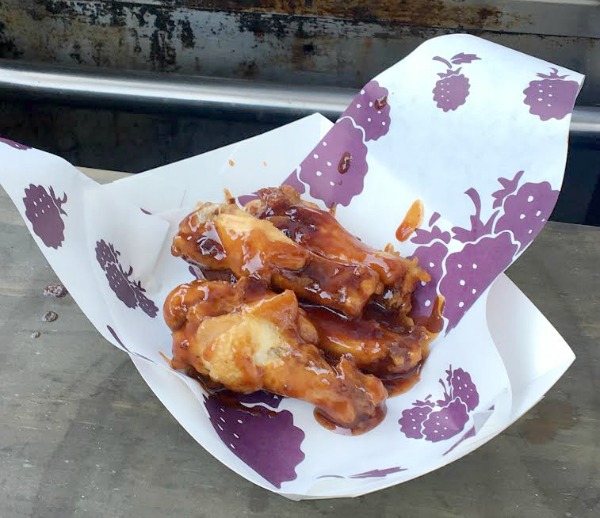 Boysenberry Coconut Marcaroon –  Sweets and desserts are a key part of the festival and this year the culinary team is introducing the scrumptious, perfectly bite-sized boysenberry coconut macaroons, dipped in a decadent chocolate ganache, which are great to enjoy while strolling through the park.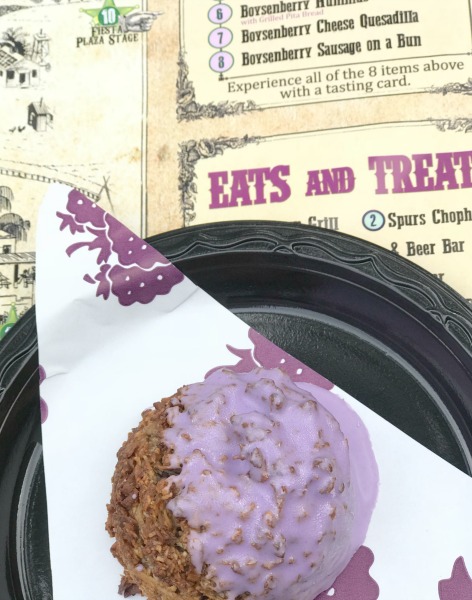 Boysenberry Elote – The boysenberry elote is one of the satisfying treats guests will be able to find in the streets of Ghost Town. The lightly grilled corn is smothered in fresh boysenberry butter, mayo and perfectly topped off with cotija cheese.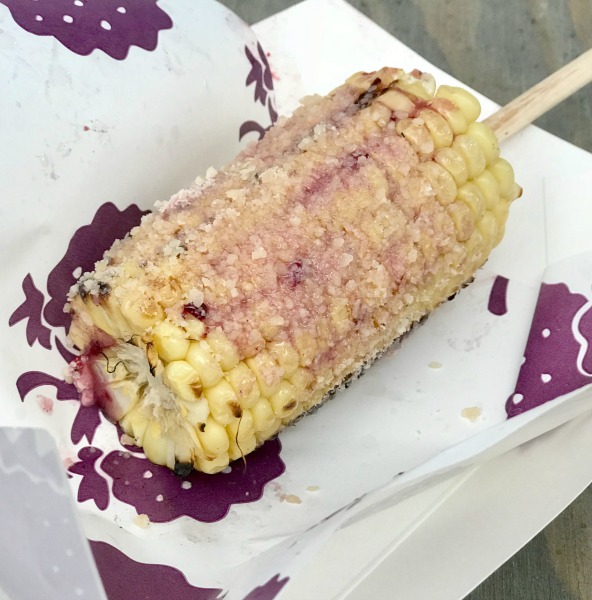 Boysenberry Hummus with Grilled Pita Bread – a new vegetarian/vegan option like the highly enjoyable boysenberry hummus served with pita bread and prepared with garden-fresh boysenberries.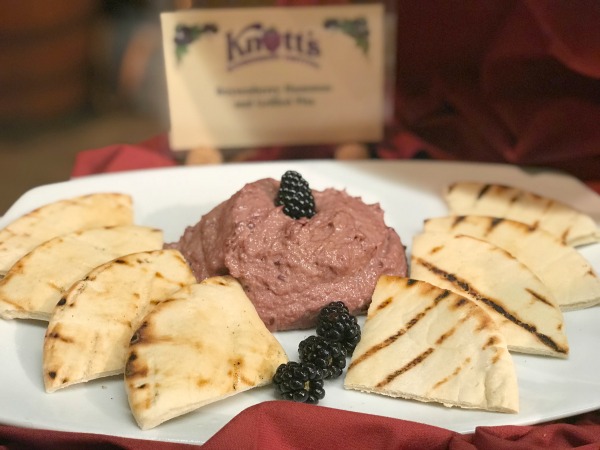 Boysenberry Cheese Quesadilla – Another new item for this year is the first ever boysenberry quesadilla!  Made with a boysenberry-infused flour tortilla, prepared with boysenberry salsa, boysenberry sour cream, sprinkled with cotija and mozzarella cheese, it's so delicious!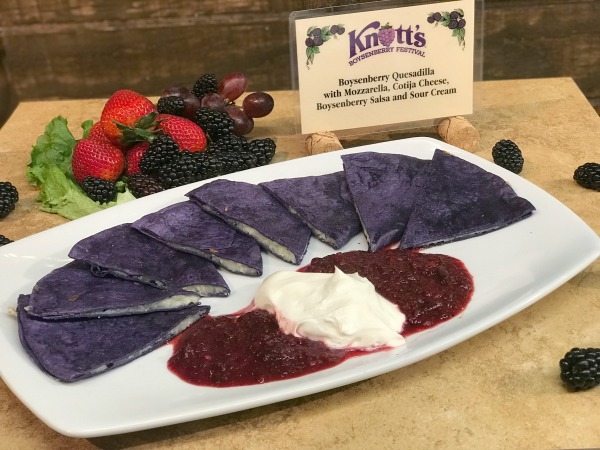 Boysenberry Sausage on a Bun – This is a popular item for meat lovers! This very filling boysenberry grilled sausage on a bun prepared with a freshly farm-baked roll and topped with boysenberry ketchup, relish and mustard.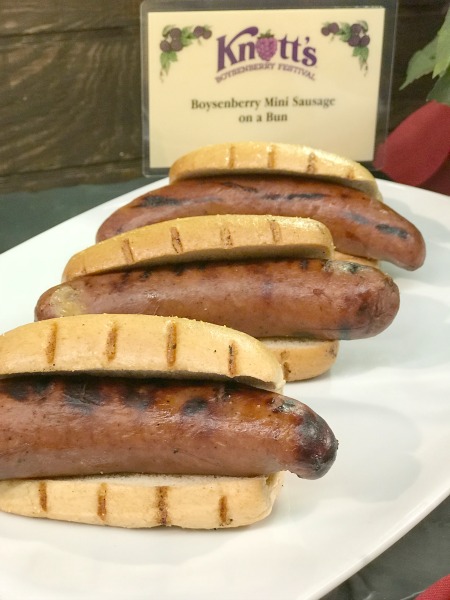 Tasting cards for the Boysenberry Festival are available for purchase online at Knotts.com or else inside the Park.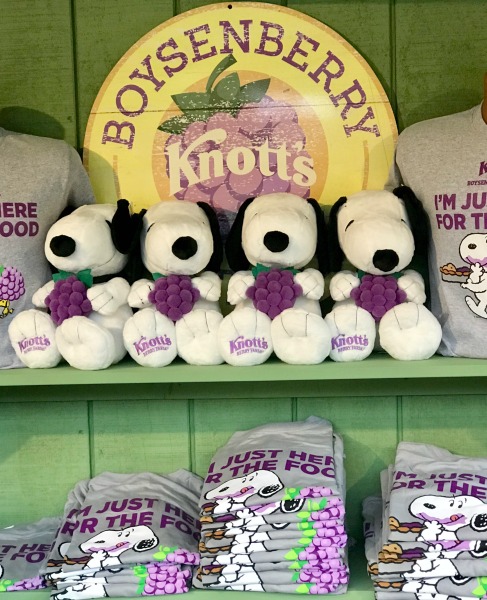 In addition to the tasty treats, the Knott's Boysenberry Festival offers a wide selection of daily entertainment, live music and fun activities for guests of all ages to enjoy. Knott's Boysenberry Festival is just another great reason to consider grabbing a Knott's Season Pass for everyone in your family. With no blackout dates, you can go back and visit the Boysenberry Festival several times before it goes away after April 8!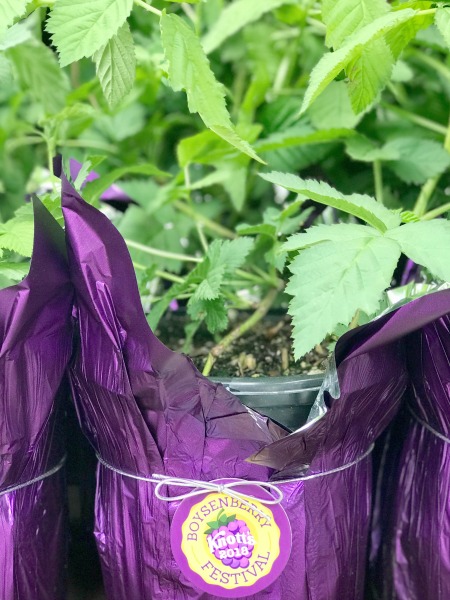 For more information about Knott's Boysenberry Festival, please go here. Connect with Knott's on Facebook, Twitter, and Instagram and join in the conversation on social media by using and following #BoysenberryFestival!