Disclosure: I was invited as a guest to spend time at Knott's Scary Farm, in order to write this post. I do not work for any brand mentioned in this article, nor do I have a relationship with them. I have a professional relationship with GigaSavvy, for which I create written content. All opinions are 100% my own.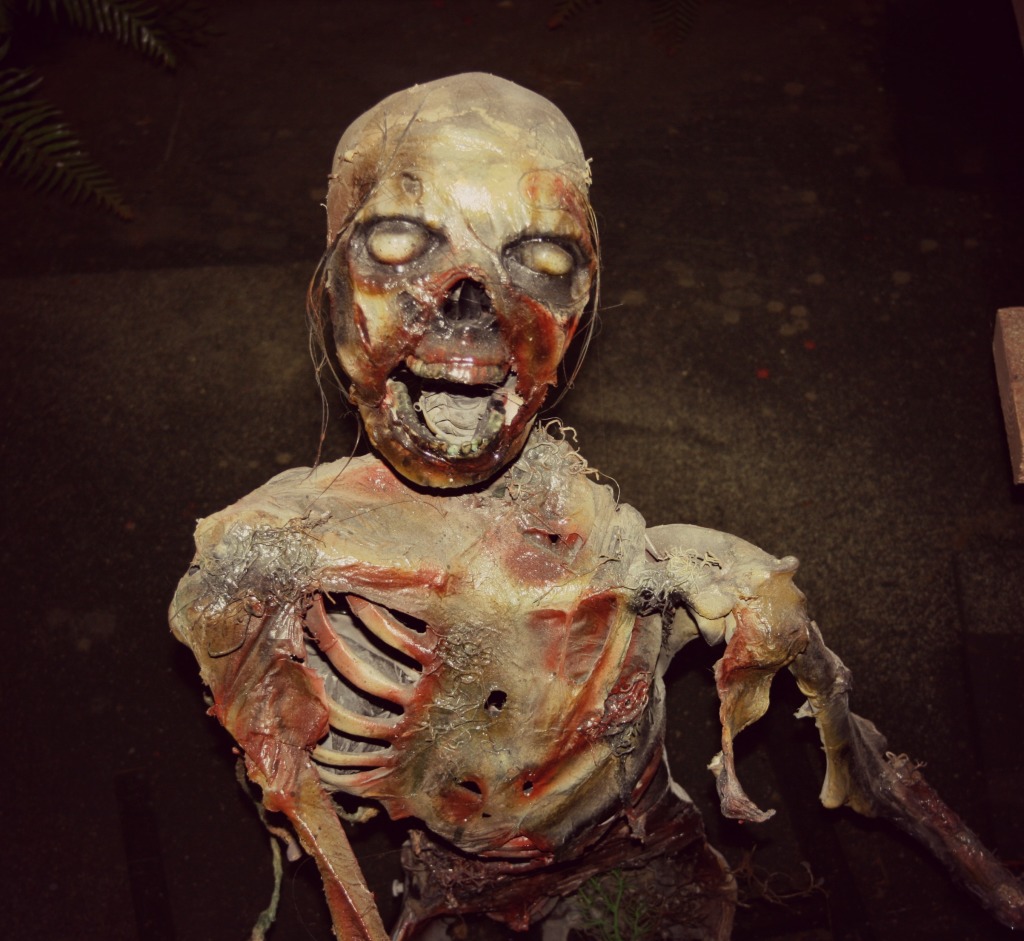 Getting a chance to attend opening weekend of Knott's Scary Farm this year was such a fun experience! I hadn't been to Knott's Scary Farm since high school. Back in August, I got to attend a media unveiling event where they announced all of the frightful events they were planning for this year's haunt.  I wasn't sure  if I'd be brave enough to go when October rolled around!  Some of the main highlights looked REALLY scary from the previews they shared with us that night. Regardless, I was determined to go and act big and brave.
This year, Knott's Scary Farm dates extend from September 25-November 1. It's open from 7 p.m.-1 a.m. on Wednesdays, Thursdays, and Sundays and from 7 p.m.-2 a.m. on Fridays and Saturdays. Scary Farm features 11 elaborately-themed walk through mazes and attractions, 4 endless scare zones across the park, 2 spectacular live shows, including Elvira's Big Top and The Hanging, and over 1000 live monsters, ghosts, ghouls, goblins, and freaks roaming the park, ready to chase you around! All of that PLUS the regular park attractions makes for a crazy good time!
I think my first squeal of excitement of the night came when I was given a special Skeleton Key keychain on my lanyard, along with a Fright Lane wristband! The Fright Lane wristband and the Skeleton Key offers unlimited priority access to nine mazes and haunted attractions all night long. The Skeleton Key, which is included with all Fright Lane passes, "unlocks" a secret extra room inside of five mazes. Guests also receive a commemorative lanyard and collectible keychain. Fright Lane with Skeleton Key passes start at $65.00. (Separate theme park admission required, and not included)
I had a love-hate relationship with the mazes. While I dared to enter them with my hubby as my bodyguard, I was constantly screaming and petrified by all of the horrific things inside and yet, I kept running to find the next maze, every time we'd finish one! It's like I couldn't stop myself! I think my two favorite mazes were "Pinocchio Unstrung" and "Forevermore".
Obviously I loved the story of Pinocchio as a little girl but when we ventured inside this maze, I think I realized almost immediately that it wasn't going to be anything like the original story.
It was probably the creepy marionette show that gave it away!  It was mesmerizing and frightening all at once!  Poor Gepetto was all hacked up and bloody, lying on a table, too! Guess he'll never get a real boy now! Hehe!
From the outside, Forevermore didn't look so bad but once I got inside I knew that its look had been deceiving. It was a psych hospital and they were looking for an escaped murderer! That's fun, right? Nothing like going through a mental ward where a bunch of crazies have all murdered people and are telling you that they killed all of their friends! I was lucky to escape without ending up in a straightjacket myself!
Yeah, I must admit that it was pretty creepy but that's when my love-hate comes back into play since a normal person would've just run away and gone home. Not I though…nope, I got in line for Special Ops: INFECTED next! If you're not familiar with the name, it's because Infected is brand new for 2014. Knott's describes it like this:
"Infected seamlessly integrates interactive gaming technology with an immersive mountainous landscape, delivering a breakthrough interactive haunted experience that is as terrifying as it is challenging. Missions will take guests through a variety of wilderness terrains, including the unpredictable barrel bridges across the rushing river, through the dark caverns, and through mysterious backwoods. Six acres of the beloved theme park is now home to mutinous, scream-inducing zombies, and the time has come for a harrowing Special Ops survival mission."
This attraction was actually so much fun! I was worried that I wouldn't know what to do because the rest of our group seemed like they'd played Laser Tag before and I hadn't, but I did pretty well, at least in my own opinion. We were led through the Quarantined area by our two squadron leaders.
Thank goodness for these two! They saved us, but it wasn't easy!  (photo credit: Knott's)
I tried my best to listen to them as we ran from shelter to shelter and were chased by zombies, trying not to get INFECTED! It was really nerve wracking to be chased and scared by all of the zombies, while having to react really quickly by shooting at them! When you're dealing with zombies, it doesn't matter HOW big the husband that you brought along to protect you! In the end, my adrenaline was flowing and I was ready to do it again! They'll take your pictures before you turn in your equipment and the pictures are available for purchase.
I kind of love how our pic came out! 
I would definitely recommend buying tickets and making your own reservation for Special Ops: Infected. It's not part of the regular Knott's Scary Farm ticket but isn't something you want to miss. You can get more info about it here.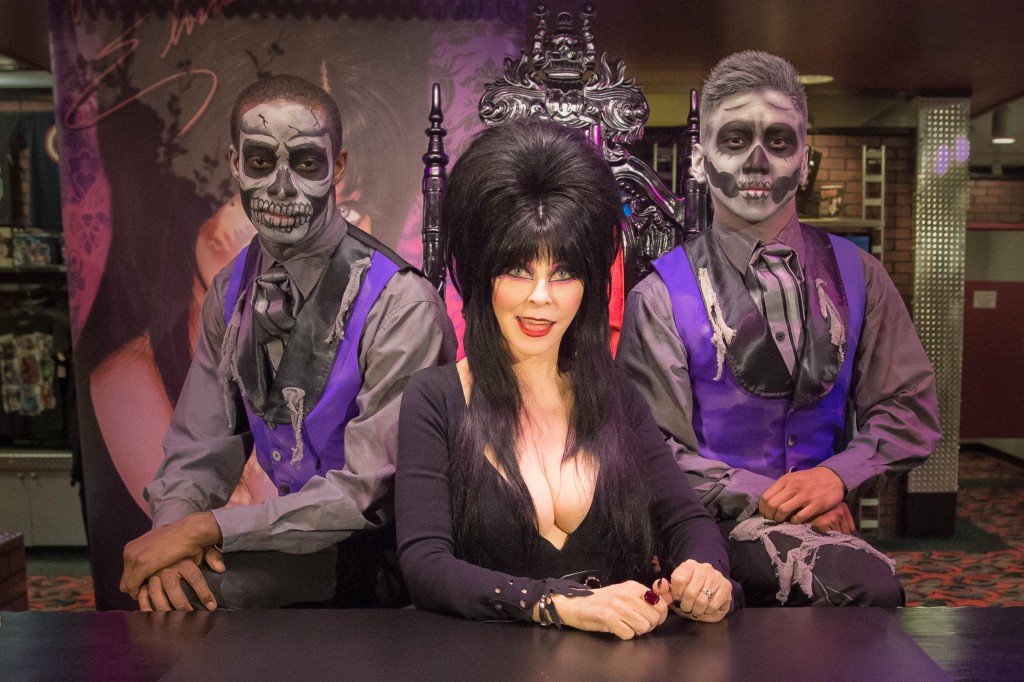 I absolutely fangirl over Elvira! (photo credit: Knott's)
We got so caught up in all of the mazes that we actually didn't get into see Elvira's live show, "Elvira's Big Top" that night. I grew up watching Elvira on TV so I was sad that I didn't get to see her show but I did get to see her on stage back in August at the unveiling event. The woman hasn't aged a bit. I've heard so many people make comments about Elvira "looking good for her age" but seriously, this has nothing to do with her age..she's just a hottie!
Elvira rocks 2 shows a night, on every night of Knott's Scary Farm! Wow! (photo credit: Knott's)
Since we didn't make it into her show on time, we did visit her Boo-tique which is located next to the Charles M. Schultz Theater.
There was SO much Elvira memorabilia in there, as well as a ton of items to purchase. Fans also have an opportunity to meet Elvira each night of Knott's Scary Farm, just by spending at least $50 in her Boo-tique! Find out more about her Meet n' Shriek here.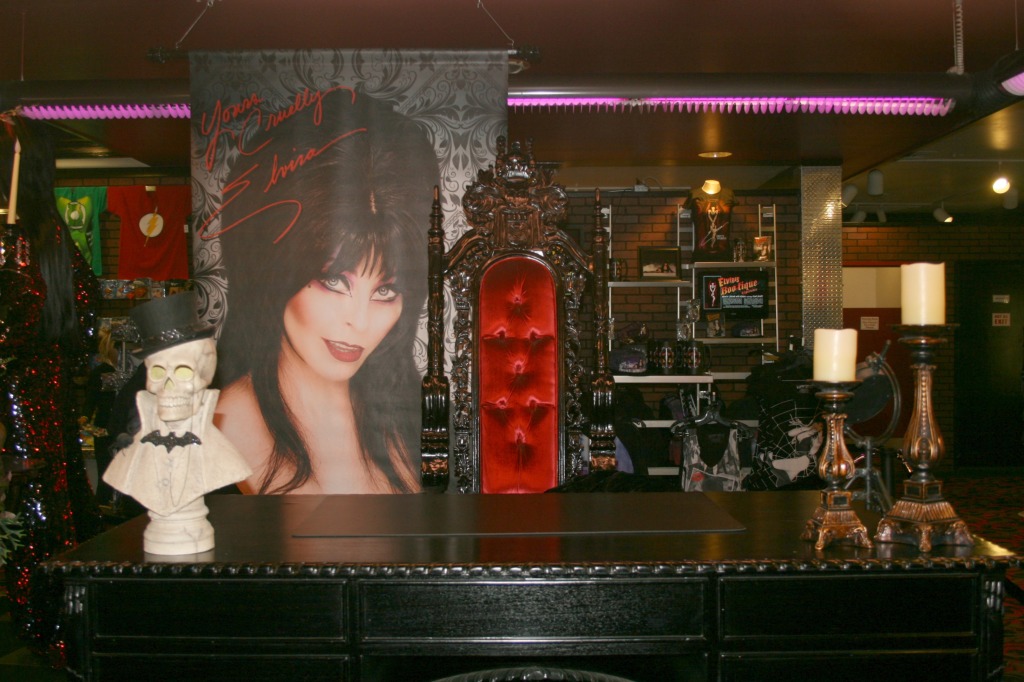 After taking a break from all of the craziness, we grabbed a couple of ice cream Cookie-wiches to munch on while we waited to watch The Hanging in Town Square. I think this picture pretty much describes how yummy they were!
I don't even know where to begin with all of the compliments I could pay the writers, actors, dancers & stuntmen in The Hanging! It was SO clever, witty AND hilarious! I was also excited because they ended up hanging the person I voted for them to hang, in an online Knott's survey last summer.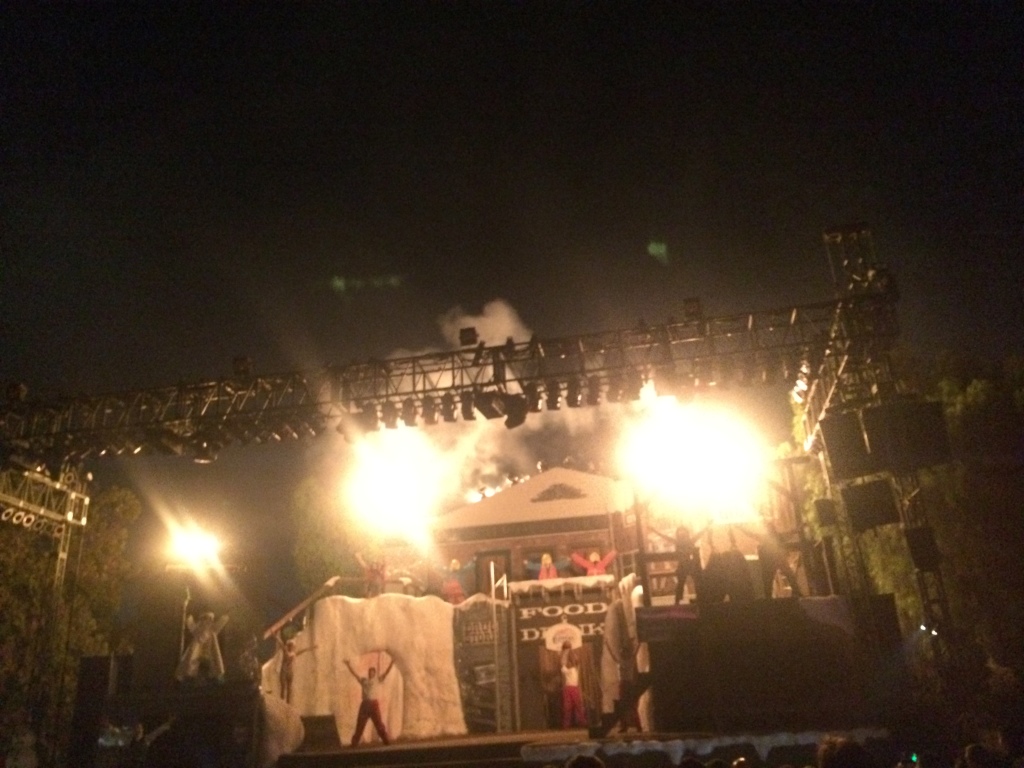 I won't spoil it for you, you'll just HAVE to go watch The Hanging for yourself! I LOVED watching The Hanging though and my only regret is not getting there earlier to be even closer to the stage, but that's just my fault for making us late with my need for a snack! It's basically standing room only for the show but we were a little ways back. Next time, I'm getting front row!
In order to get out of the park, we still had to trek through the foggy ghost town and kept getting spooked by all of those who awaited in the shadows for us! We honestly had the best time at Knott's Scary Farm and I was so happy that we rallied to stay up almost to the end of it.
Knott's Scary Farm requires a separate ticket for entrance than a general park ticket. You have the option of purchasing a single night ticket or they also offer a Scary Farm Pass this year, which is something new, and gives you unlimited access to any night of Scary Farm, with no blackout dates. For Knott's Scary Farm lovers, this pass is a GREAT deal!
Do YOU like scary things like this? Have YOU ever been to Knott's Scary Farm? If you haven't, you need to grab some tickets and get there on one of the nights left THIS year! Do you dare? I did!