I don't know about you, but for me, there are just times when I NEED someone else to do my hair for a special occasion or an event I'm attending. There's just something a stylist does that I'm just not capable of doing with my hair. A few of my closest friends had recently visited a blow out bar together as a group to have their hair done before a wedding they were all in and it sounded like so much fun. A blow dry bar differs from a visit to your regular stylist in a way that allows you to achieve that "finished" look without the long term commitment you have with your own personal hair stylist. Let's face it, we all know that cheating on your hairdresser is a BIG offense and this actually doesn't count, so you don't have to worry!
I was recently invited to Belo Blow Dry Bar in Laguna Beach to try out their services! It's Laguna Beach's first, and only, blow dry bar and is located in the heart of downtown at 302 Forest Avenue (upstairs at the corner of Forest Avenue and Beach Street)
Belo Blow Dry Bar is a dream come true for hair stylist and Laguna Beach resident Patricia Musselman, who is the owner of this fabulous new establishment. Orginally from Brazil, Musselman has a passion for two things: hair and traveling. Belo Blow Dry Bar combines the two in a glamorous black, white and gold setting. Musselman describes her most recent venture as:
"I'm a huge fan of blow dry bars myself and saw a need in Laguna for girls to get their hair styled locally. When the opportunity arose to take over a friend's salon, I jumped at the chance and am having a blast with it," said Patricia Musselman, owner of Belo Blow Dry Bar. "My goal with Belo is to create a warm and friendly environment where women can come have fun by themselves or with their friends, experiment with new styles, and get beautiful hair for work, beach parties or special events."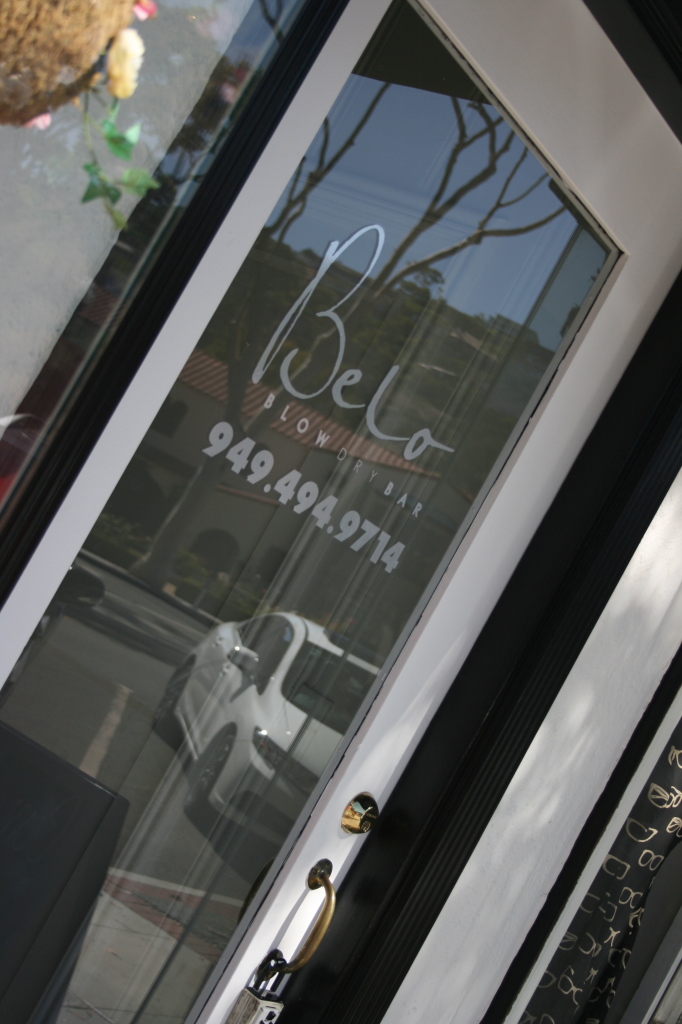 You can spot Belo Blow Dry Bar from its logo'd front door and the adorable sidewalk chalkboard that sits out in front of the door. Just inside the front door is a staircase that takes you to the second floor. The decor inside is so beautiful and the staff is very welcoming.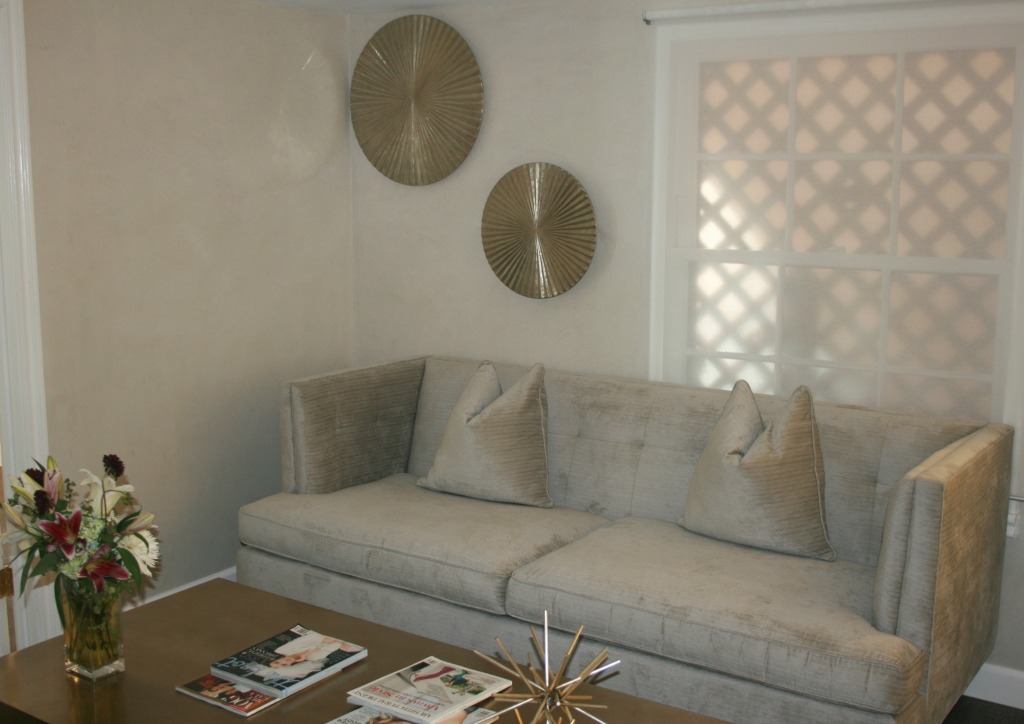 Emi loved being able to order off of the "hairstyle menu". It features 8 of the most popular current hairstyles, with a sketch and description of each one. If you don't find one of those that you'd like, Belo also has iPads available for their clients to use, to search for hairstyles on Pinterest! The Belo stylists will work with you to create whatever hairstyle you envision.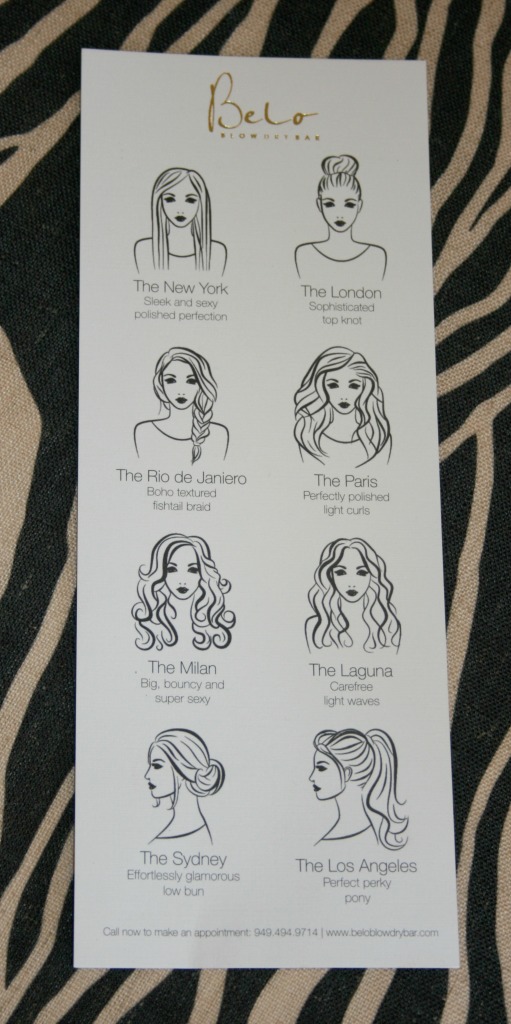 Emi and I each had our own stylists that day. It was fun for me to sit back, relax and chat with my stylist, Angelik, about girl things.  Emi loved the attention she was getting from her stylist, Tiara. She also loved her name! (I wonder why?)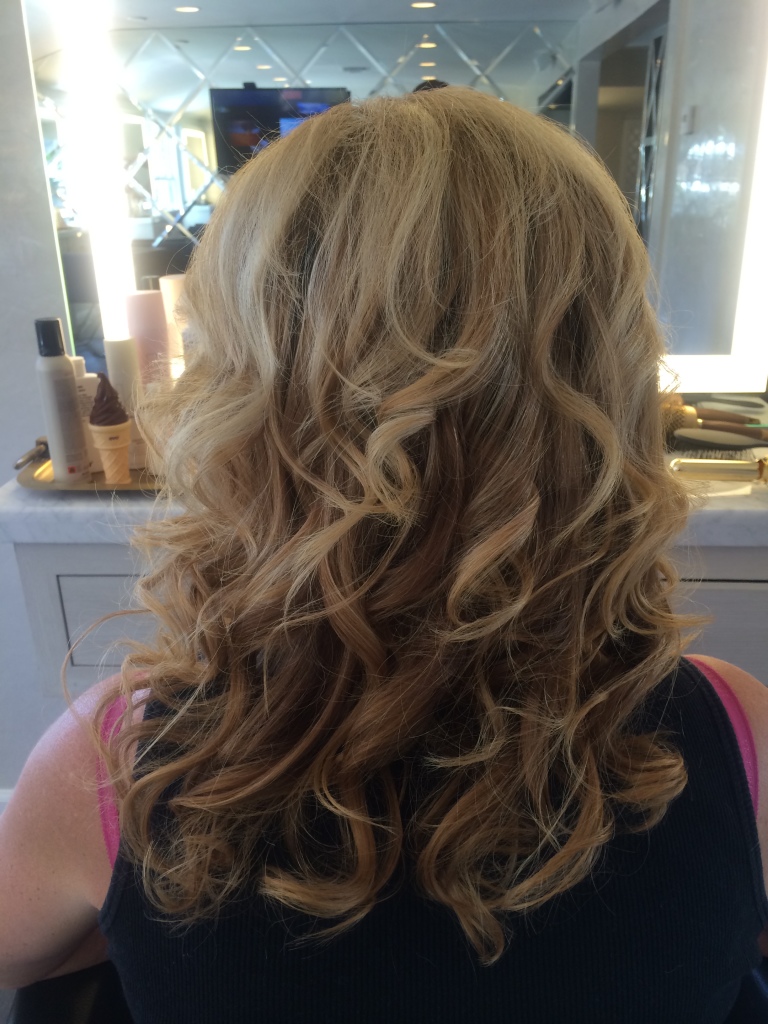 I was seriously in love with the back of my hair when she showed it to me in the mirror!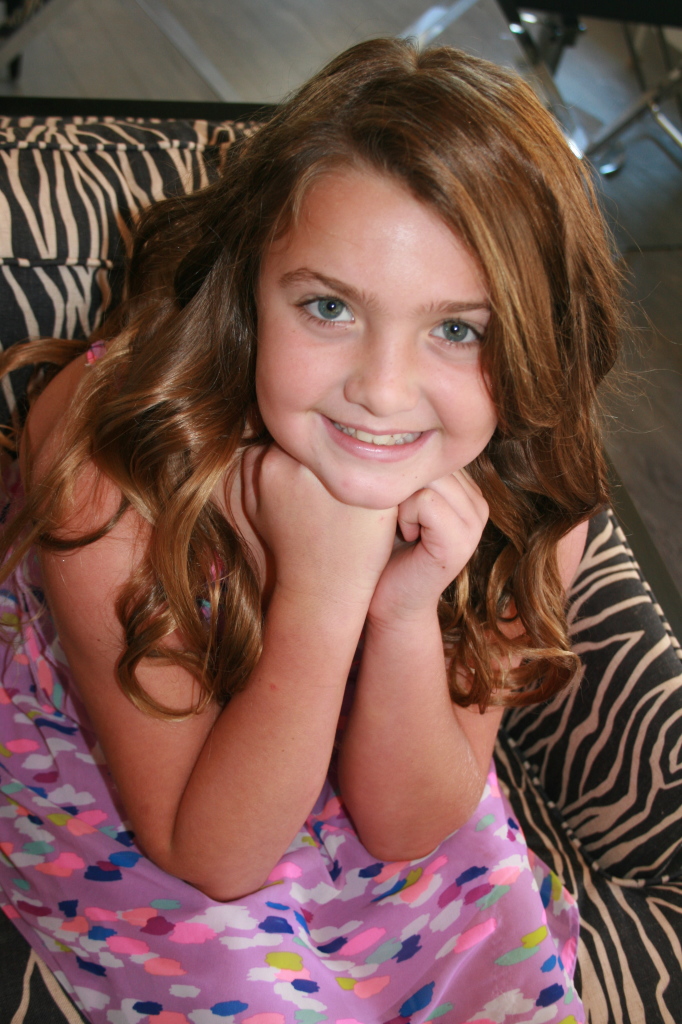 We had such a fun morning at Belo Blow Dry Bar and were so happy with how both of our hairstyles turned out. I highly recommend calling to book an appointment of your own. Whether you have someplace special to be or just want to do something nice for yourself, you deserve to be pampered every now and then.
Call 949.4949714 to make an appointment today. You can also connect with them on Facebook, Instagram, and Pinterest.