LEGOLAND® California's Brick-or-Treat Party Nights  are well under way and we've already been two weekends in a row! Yep, we loved it so much the opening weekend that we returned last weekend for a 2nd time! The not-too-spooky Halloween party in the park welcomes guests of all ages to enjoy extra special time in the park, from 5  to 9 p.m. but guests who purchased wristbands, can actually enter the park starting at 4 p.m. LEGOLAND is only a hop, skip & a jump from Orange County and Los Angeles, so it's not a bad drive at all!
Brick-or-Treat Party Nights tickets are offered at a great price!  
For being the biggest kids' Halloween celebration in San Diego , Brick-or-Treat Party Nights ticket is offered at a great price!  If you just want to attend the event, itself, from 5 to 9 p.m., it's $45 per person if you buy it that day at LEGOLAND. However, you can also buy tickets online and in advance for $35, which is highly recommended.
If you are already visiting the park for the day, you to add the event to your ticket, at Guest Services, for just $20. more ticket to yours for just
Passholders are also offered Brick-or-Treat ticktets at a discount. California Annual Pass and Merlin Annual Pass Standard Members can upgrade to purchase a Brick-or-Treat Party Nights event ticket at a discounted price, while event admission is free for Merlin Annual Pass Premium Members, Ambassador and Ambassador Resort Members.
Everyone is welcome to dress up AND there's a COOL costume contest with prizes!
It's fun to have the option of dressing up for the occasion with the entire family! I saw all kinds of costumes in the park, ranging from really intricate ones to simple costumes. I also saw people in regular clothes or just wearing a Halloween shirt. Overall, it's a fun and casual environment and because it's in Southern California & it's beautiful weather regardless. (I recommend bringing a light jacket.)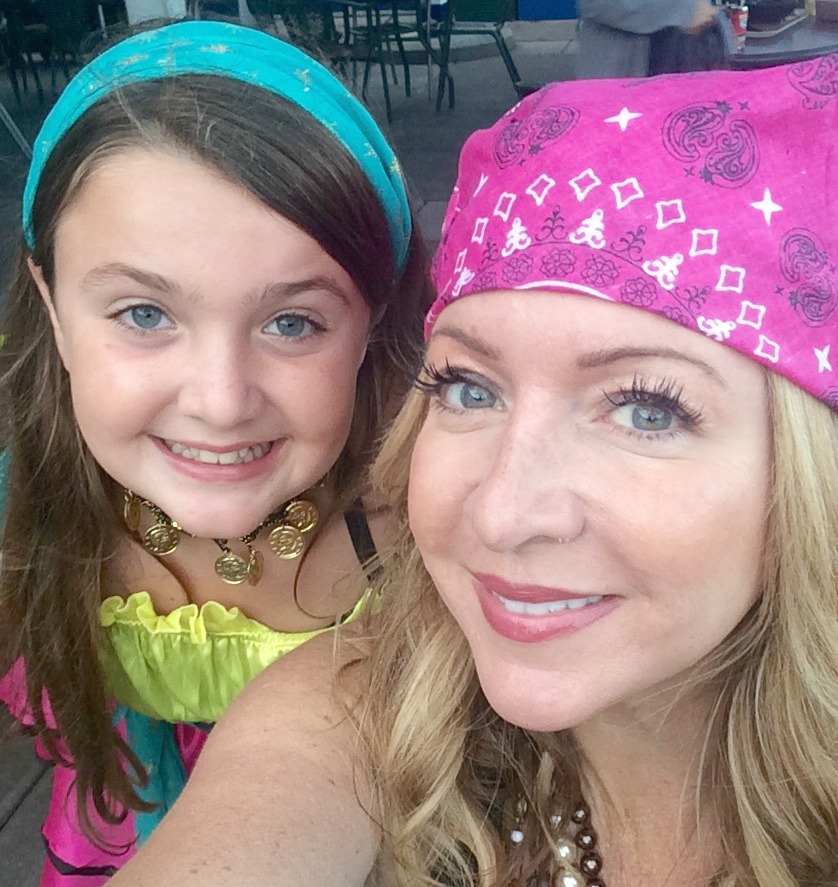 The Costume Contest is open to children 12 and under. Guests must be present at the Miniland Stage at the scheduled time for your registered costume contest category. A new contest for each of the three category themes will be held each Brick-or-Treat Party Night in October 3,10, 17, 24, 30 from 5pm-9pm. Participants must sign up at the registration table in the Model Shop Alcove no later than 15 minutes before each contest starts.
There's REALLY GOOD trick-or-treating and an all-new Candy Quest interactive adventure! 
You can grab an empty bag at one of the candy stations and fill it up! There are stations located throughout the park, as well as 2 BONUS treat stations inside SEA LIFE® Aquarium, which is also part of this event.  Look for the "Boo Crew" as they will be handing out treats to guests including: a Brick-or-Treat Commemorative Brick, a Brick-or-Treat Hat, a LEGO® Magazine, a LEGO® City Collector Magazine, Clif Kids, Clif Kid Z-Bar, and a Shutterfly®promotional card.
You also won't want to miss the all-new Candy Quest, which is located inside of Adventurers Club! It's an interactive walk through where kids will meet characters and receive more treats for their trick or treat bags!
This year there are new roaming candy carts this year, where kids can gather treats and other surprises from trail partners: Shutterfly®, LEGO®, Clif Kids™, Honest Kids®, Red Vines®, SMARTCANDY® and and Airheads®.
Trick or Treat Tip: We spent the last 20 minutes just going from station to station and filling up our bags because by that time, there weren't many people in lines!  
You can still access all of the regular attractions!
Guests can enjoy all of the regular attractions during Brick-or-Treat Party Nights because they're all open.  There's even a special Halloween version of "Coast Cruise" as it's transformed into "Ghost Cruise" just for the event. Note: Splash Battle, Pirate Reef and Soak ~N~ Sail will be close at 6:00 pm each evening. (Some rides subject to ride closure)
 LEGO®Friends Heartlake City has a special Fall Festival! 
If you haven't had the opportunity to visit LEGOLAND California's newest themed area, it's called " LEGO®Friends Heartlake City" and it's adorable! Young guests will find that some of their favorite LEGO sets have come to life!
For Brick-or-Treat Party Nights, Heartlake City is having a Fall Festival where you can enjoy a Bluegrass Band, LEGO Friends Meet and Greets, interactive,  Not-So-Scary Storytelling at Village Theater, and a LEGO Pumpkin Patch Free Build inside Heartlake City Stables
There's a TON of live entertainment and shows at Brick-or-Treat Party Nights!
Guests in the park can enjoy a special shows, hands on activities, and live entertainment during Brick-or-Treat Party Nights! 
There are two fun shows in the Courtyard Theater Stage on Castle Hill.  "Mail Order Monsters"  and "The Witchettes" have several shows each night. (see guide for times) Also enjoy "Monster Fighter Mash" and the Ultimate Dance Party over on Miniland Stage. Continue dancing the night away at Hubble Bubble's Dance Party AND at Wanda's Jellyfish Disco inside Sea Life Aquarium.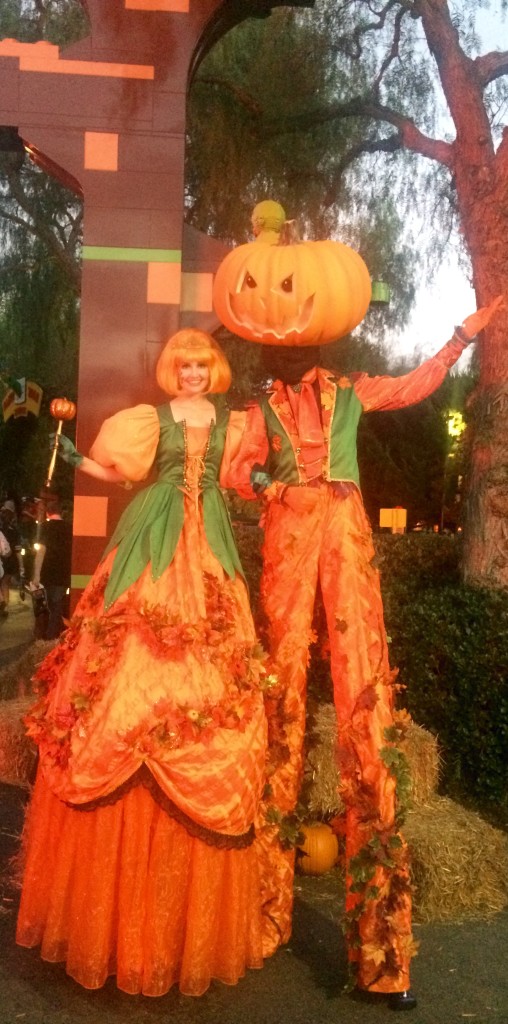 Throughout the park, there are roaming entertainers including stilt walkers, ball walkers, and even unicyclists.
It's a chance to create more family memories together! 
For me, the most important reason why I think you should attend Brick-or-Treat Party Nights this weekend is because it's another chance for you to create more family memories together! I am all about making memories that will last a lifetime! Don't forget to bring your camera because there are lots of photo opportunities in the park for your memory books!
There's so much to see and do at LEGOLAND® California Resort's Brick-or-Treat Party Nights! Will YOU be attending this weekend? For more information and to purchase your tickets, click here.