Disclosure: This is a sponsored post. All opinions are 100% my own. 
Let's talk about working out! For many of us, including myself, getting into a good workout routine, and maintaining it, can sometimes be difficult. Whether your job requires long hours in the office, a series of what seem to be never-ending business trips, or just has you stressed out, it can sometimes cause you to get off track with keeping active. I know many moms who spend so much time caring and doing for others in their home, that they don't leave much time for themselves. (I may be speaking from experience here.)

Here's the thing…nowadays, it's more important than ever, to maintain our health and an active lifestyle. We honestly can't afford NOT to work out. We need to be here for our family and friends, especially those who rely directly on us. We need to be able to do our jobs and and do them well. We have appointments, errands to run, events to attend. Most of us have extremely busy lives and the best way to keep up with it all, is to stay healthy.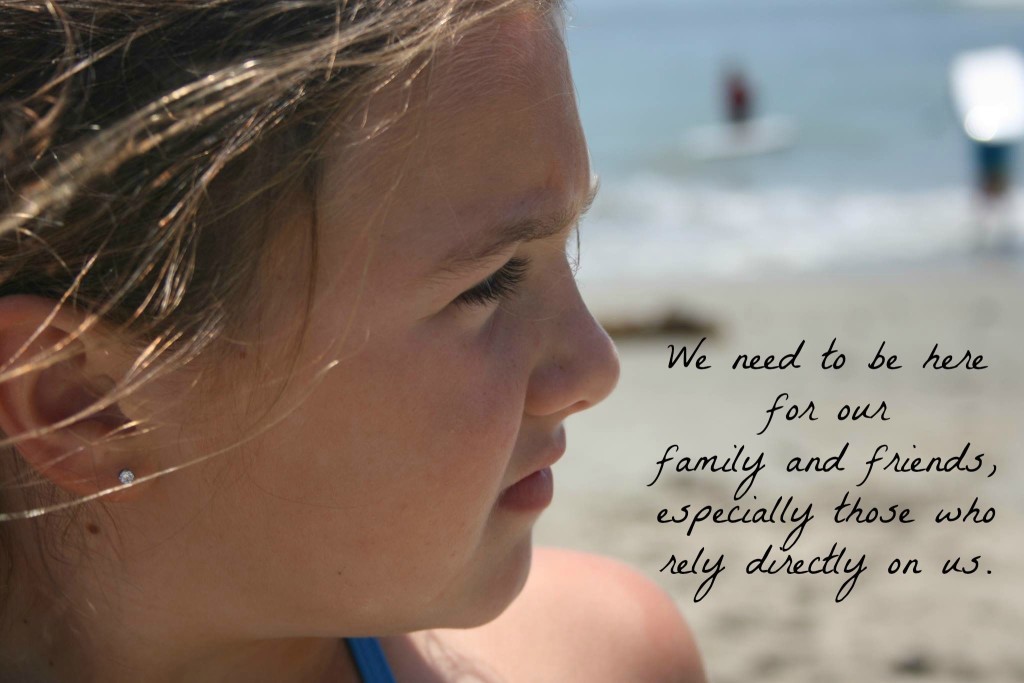 Well, there's a new Handstand App that's the perfect way to help balance all of it. For me, a lot of the reason I don't find time to work out is because of my schedule. With this app, you can schedule workouts when it's going to work for you!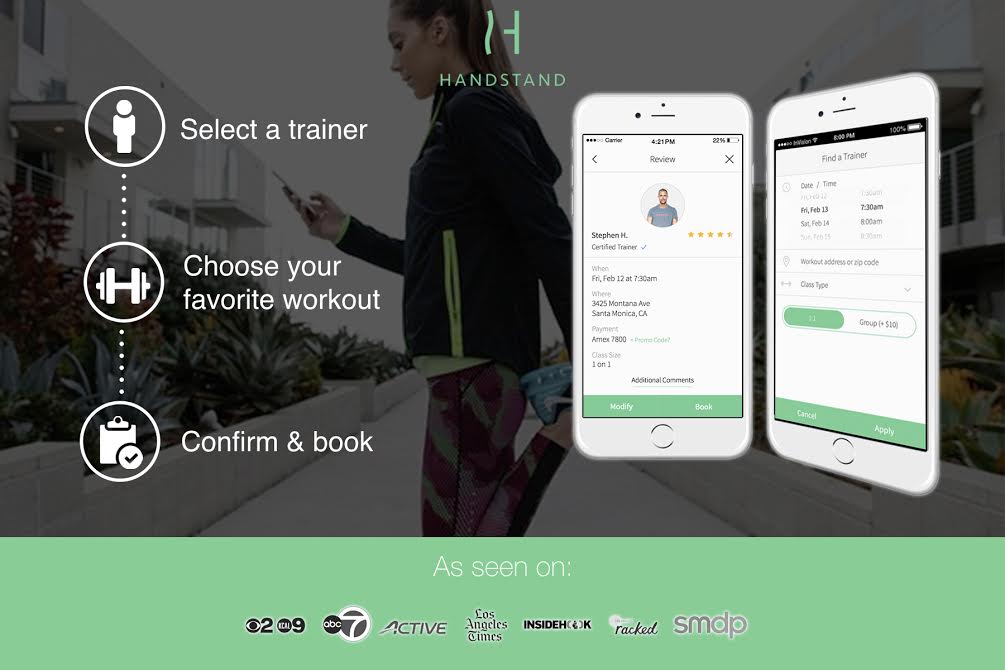 The app, Handstand, is new and currently services the greater Los Angeles area. It gives users the ability to sort, book, and pay for top certified trainers and instructors to come to them…all with just a tap! With Handstand, you're able to schedule a session of yoga at home, a cardio bootcamp class with your best friend at the park, or do some weight loss training at your apartment gym. Whatever your preference, you have that freedom to schedule what works for you! It's like having a gym in your pocket!

All of the trainers on the Handstand app are $49 an hour and come from the top gyms and studios in LA such as Equinox, Barry's Bootcamp, The Bar Method, YogaWorks, and many notorious others. The Handstand app has been featured on several news segments and publications such as Focus Magazine for Los Angeles.
The user base for the Handstand App is mainly comprised of young professionals, mothers, fathers, and families. The popular website HandstandApp.com, and now iOS app, allow users to choose their trainer, as opposed to just being assigned one at a gym. There's no tipping, no hassle, and no cash payment involved. Handstand allows you to pay seamlessly through the app. You're emailed a confirmation of your scheduled session and even sent a text one hour prior to your session! How helpful is that?
After a workout, users have the option to rate their trainer and leave a review if they wish. They can choose to rebook the same trainer for their next workout session or may also find another one. There are no contracts required!
It's beyond convenient to be able to schedule a workout that fits your own needs, all from the palm of your hand. With the Handstand App, there's no more dealing with driving in traffic or inconvenient class times or the lack of variety of workout options. There isn't even a gym membership required. It's just a free download of the app and you'll be ready to get started!

Just remember, with the right trainer or instructor by your side, you can do anything! We face challenges everyday. Exercising shouldn't be one of them! I have a special promo code for my readers too! It'll save you $15 off your first Handstand session! Just enter the promo code below! So…what are YOU waiting for? Download the Handstand app today and schedule your next workout!
Connect with Handstand on Facebook, Twitter, and Instagram.
Some images property of Handstand.