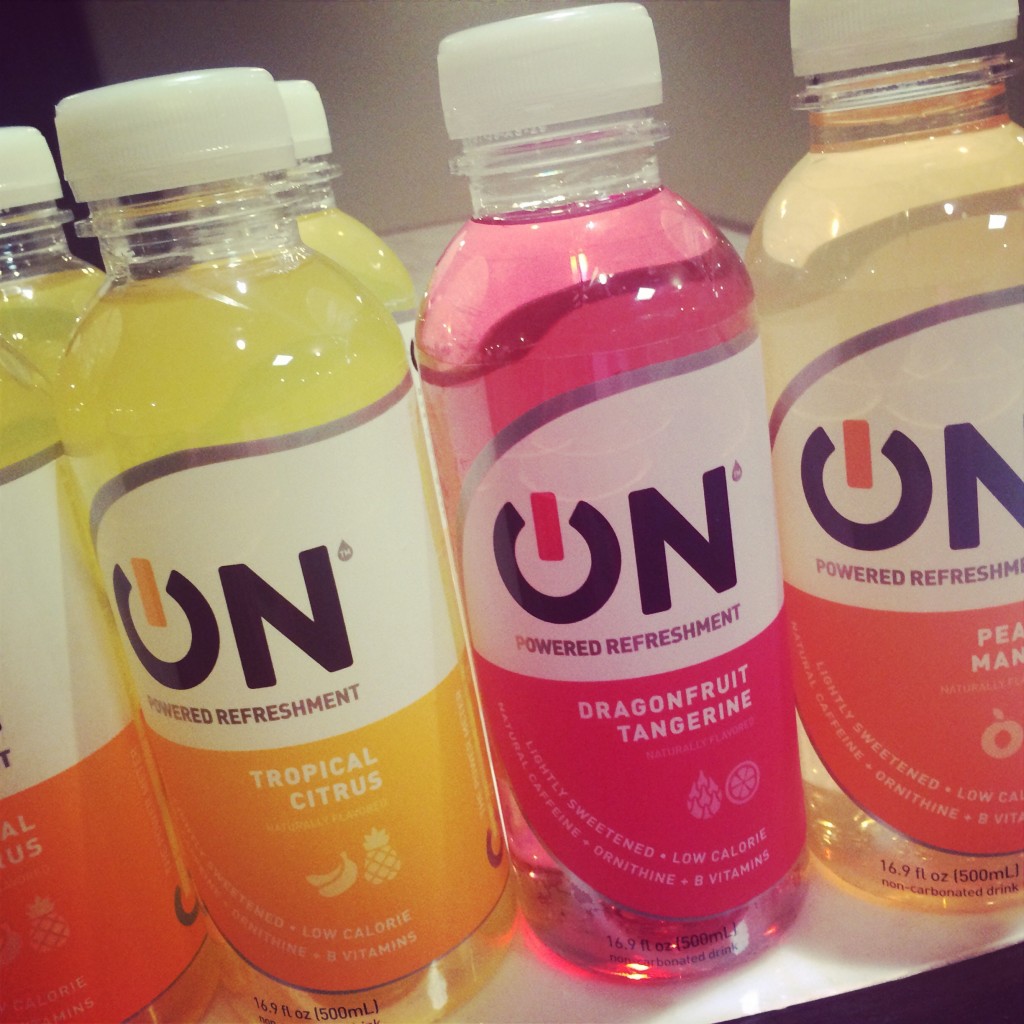 Oh pretty…a rainbow! 
Honestly, I didn't know which one to try first?! These weren't just common flavors, they were flavors that made me want to try every single one.  My first instinct was to grab one of each and stick them in my pocket for later, but I didn't think that would've gone over well with my peers, not to mention that I didn't have pockets in my conference outfit! So, I tried the
Dragonfruit Tangerine
first and loved it. I loved it so much, I went back for another one. This time I chose
Raspberry Limeade
.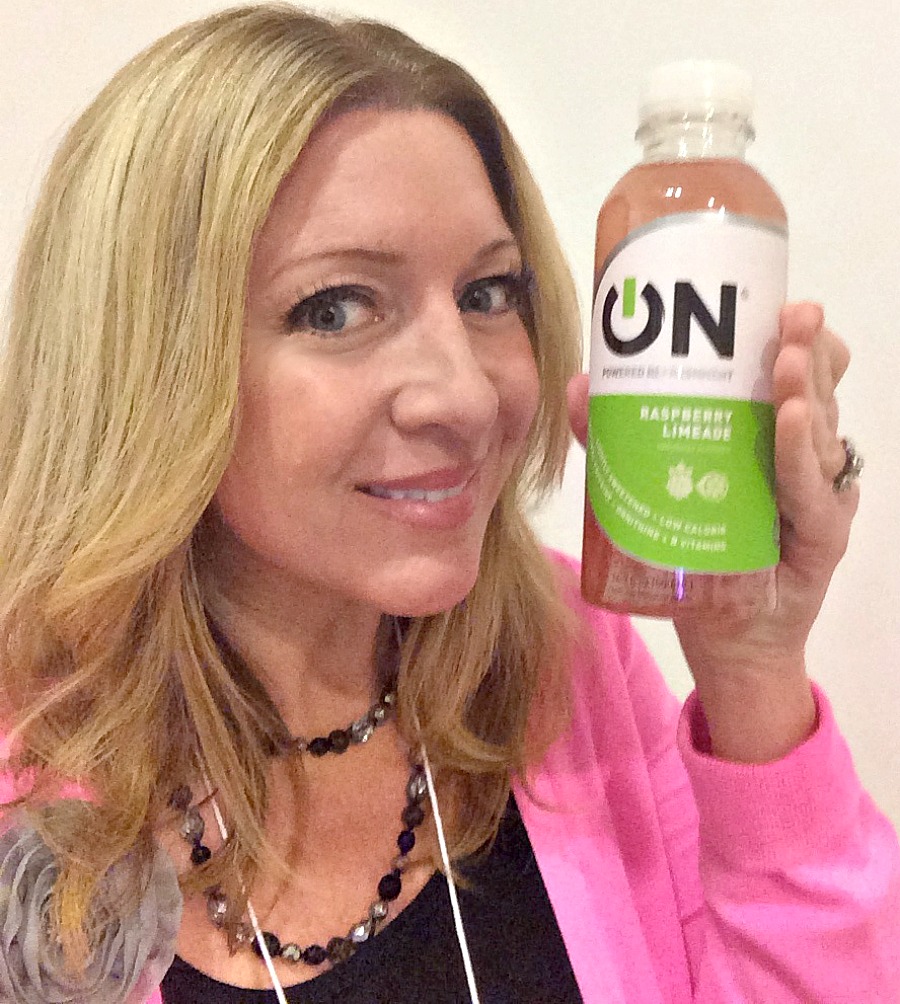 I was about to open it up but then paused….to first take a selfie with it! 
A couple of weeks after the conference, I had the opportunity to try ALL of them when this box arrived at my home!
The 5 flavors are Blueberry Lemonade, Tropical Citrus, Dragonfruit Tangerine, Peach Mango and Raspberry Limeade.
They truly all have a wonderful & distinct flavor. I tend to get headaches from beverages that have artificial sweeteners added to them but ON Powered Refreshment drinks are naturally sweetened and also low-calorie, which makes me happy.
Here comes the interesting part….I had no idea prior to further
researching ON Beverages
a little more that they are the first and only U.S. beverage to feature ornithine. Combined with caffeine, ornithine offers a more sustainable boost over caffeine alone. What this means is you'll experience an increase in concentration and stamina!
Now it makes sense…I KNEW I felt more focused AFTER I drank my first ON Powered Refreshment beverage! In all seriousness though, I love these beverages and the flavors and I think you should try them too!
Here's
where you can find ON Powered Refreshment drinks.
So….which flavor do you think YOU would try first?
Disclosure: I was provided with products to review, but all opinions are my own.