Disney California Adventure Park is getting ready for a bigger-than-even Lunar New Year Celebratin beginning Friday, Jan. 20 through Sunday Feb. 5, 2017. The extravagant celebration for the Year of the Rooster will take place over the span of 17 fun-filled days and will includec olorful live performances, fun-filled activities, beautiful decor, Disney characters in their Lunar New Year costumes, and special food and merchandise offerings. Mickey Mouse, Minnie Mouse, Mulan and Mushu will join guests for this very special time of year!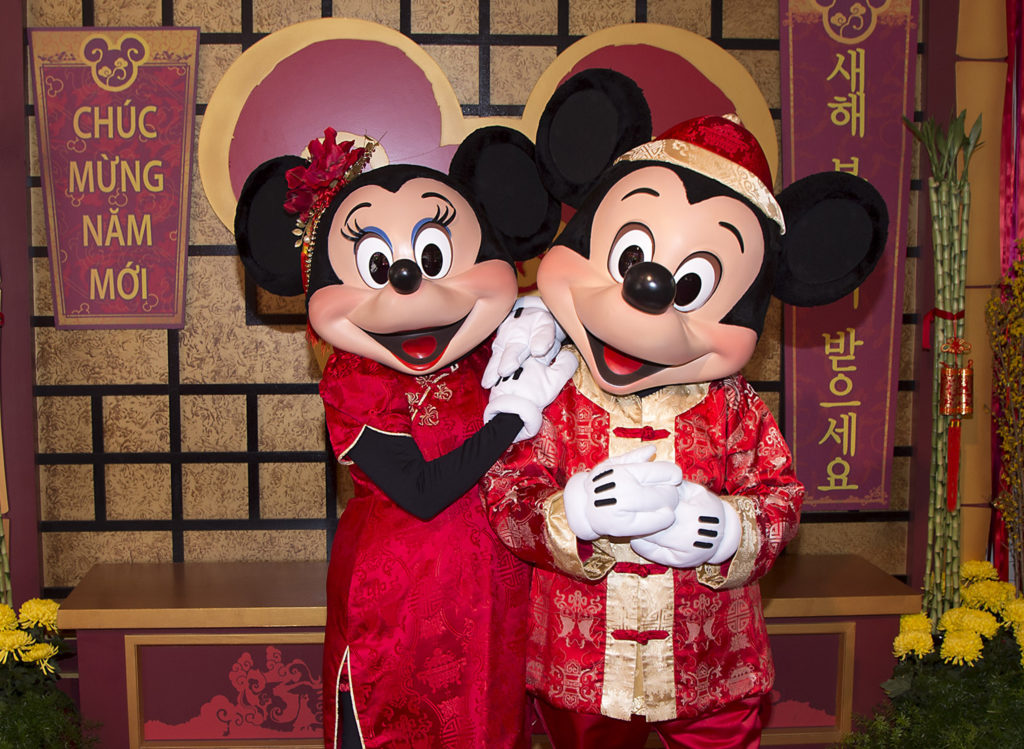 Guests at the Lunar New Year Celebration will discover new Disney magic as they experience Asian culture through a variety of live performances, including Chinese acrobats and authentic musicians. Each night prior to "World of Color," a new feature called "Hurry Home" will tell the tale of a journey home for Lunar New Year. The six-minute feature is presented in sequences, utilizing projected animation along with the lighting, special effects and powerful fountains of "World of Color."
As "Hurry Home" unfolds, guests will get to follow along on the journey of a Little Lantern returning home for the annual celebration of good luck and fortune. Little Lantern encounters three "dream sequences," featuring appearances by Mulan and the dragon Mushu. "Hurry Home" employs two contrasting animation styles, with fully rendered CG animation and sequences inspired by traditional Chinese paper cut-out style animation. The story is scored with music created for the opening ceremony of Shanghai Disney Resort by Academy Award-winning composer Tan Dun ("Crouching Tiger, Hidden Dragon").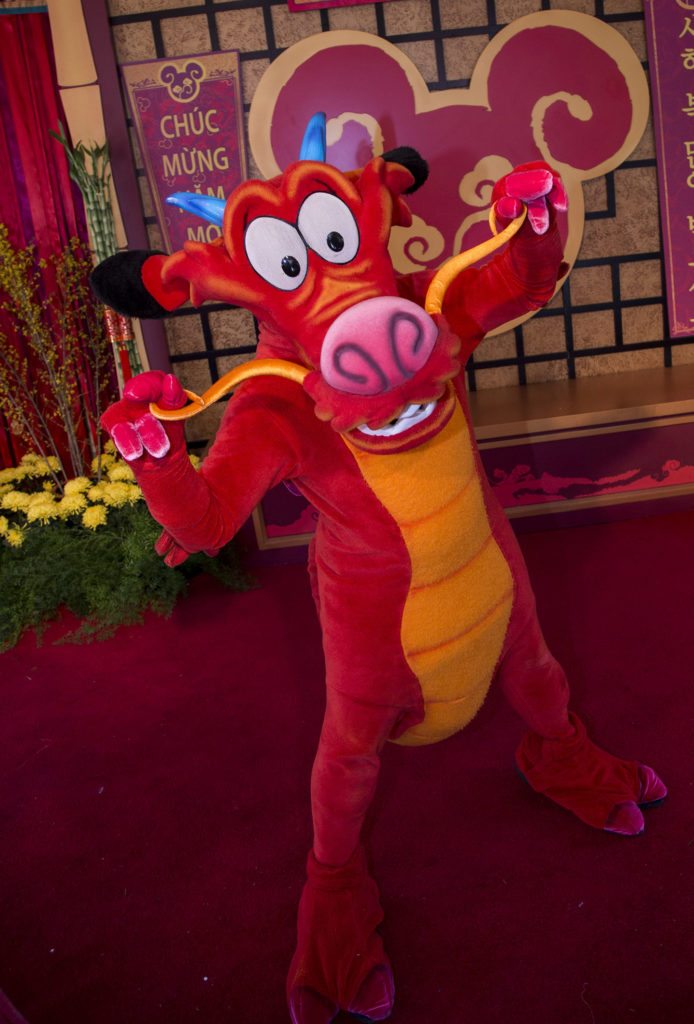 Lunar New Year, traditionally celebrated within Chinese, Korean and Vietnamese cultures, commemorates the moment when both the sun and the moon begin their journey for another year. Highlights of the Lunar New Year Celebration at Disney California Adventure include:
Three new Asian marketplaces offering foods inspired by Chinese, Korean and Vietnamese cultures.
Mickey Mouse, Minnie Mouse, Mulan and Mushu, dressed in their Lunar New Year attire to welcome guests and join them for photos.
Live performances with an impressive array of authentic performers, acrobats, musicians and more.
A New Year's Wishing Wall, where guests may add their own wishes for a wonderful future
Lunar New Year décor, including beautiful ornamental lanterns and banners wishing guests a Happy Lunar New Year in English, Chinese, Korean and Vietnamese.
Lunar New Year commemorative merchandise, including a specially designed t-shirt, pin and the traditional red envelopes for gift-giving.
For a limited time only, Disneyland Resort guests may celebrate the tradition, sights, sounds and tastes of Lunar New Year with a touch of Disney magic, only at Disney California Adventure. For more information and the daily entertainment schedules, go here. You can also read more about Lunar New Year at Disneyland Resort on the Disney Parks Blog here.
This is not a sponsored post. Photos are property of Disneyland Resort. All opinions are 100% my own.