This is not a sponsored post. All opinions are my own. 
Any day an all-new parade is announced is an extra exciting day!Jan.17. Also at
Disneyland, the "Magic Happens" parade debuts on Feb. 28 with multiple floats including one
inspired by the blockbuster film, "Frozen 2," and a "Moana" sequence that includes Moana on
her voyager canoe, followed by her pet pig, Pua, and legendary demigod, Maui, on his own
magical island.
The all-new "Magic Happens" parade will come to life for guests at Disneyland, beginning Feb.
28, 2020. "Magic Happens" will feature an energetic musical score and a new song, cocomposed by singer-songwriter Todrick Hall. Celebrating awe-inspiring moments of magic that are at the heart of so many Disney stories, this new daytime parade will feature stunning floats, beautiful costumes, and beloved Disney characters from Walt Disney Animation Studios' "Frozen 2" and "Moana," plus "Coco," "Sleeping Beauty" and more, all led by Mickey Mouse and his pals.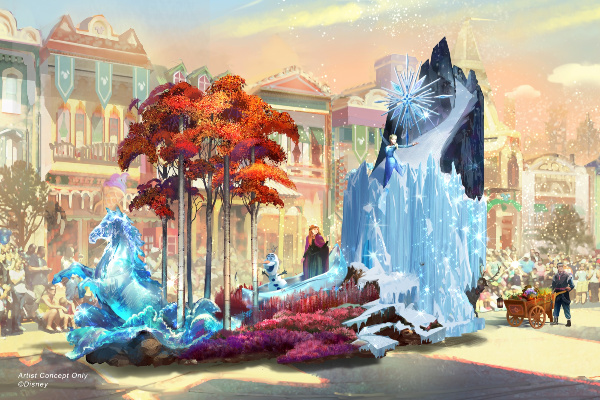 Traveling down Main Street, U.S.A., "Magic Happens" will remind guests they don't need wings
to fly, that shooting stars were made to wish upon, and that magic doesn't stop at midnight.
Highlights of the parade include:
From "Frozen 2," Anna and Elsa explore the mysteries of an enchanted forest protected
by Nokk, the mystical water spirit, as their friends Kristoff, Sven and Olaf tag along.
On her voyager canoe, Moana journeys forth on the crest of a towering wave, inspired
by beautiful koa wood carvings, and inset with dazzling, animated glimpses into the
magic the ocean holds.
Guiding Moana on her journey is Maui, who travels along on his own magical piece of
the islands with Moana's adorable pet pig, Pua.
Miguel appears in person for the first time, celebrating the magic that happens when he
strums the guitar of Ernesto de la Cruz in the Disney and Pixar film "Coco." This
spectacular float bridges the Land of the Living and the Land of the Dead with vibrant
marigolds, and fantastical alebrije spirit animals join the procession, along with Miguel's
dog Danté.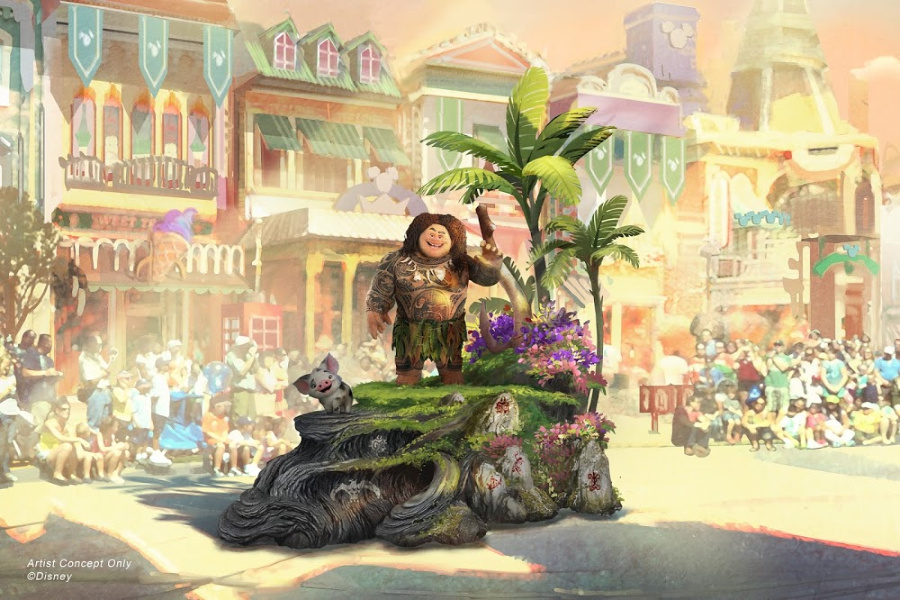 The regal grand finale of "Magic Happens" celebrates magical moments from several
classic Disney stories, including the happily-ever-after scene from "Sleeping Beauty"
with a trio of fairies and Princess Aurora's gown shimmering between hues of pink and
blue.
For more information, including showtimes and tickets, please visit https://disneyland.disney.go.com/
Images are property of Disneyland Resort and used with permission.