(photo credit: Farrell's)
I am not ashamed to say that I ventured over to Farrell's (again) on a specific mission….to destroy the Frank 'N' Burger AND a Sundae of the Dead! Yep! I sought out support from my mini-me, Emi, and a had a little cheering on from some of our favorite Farrell's peeps over at the Farrell's in The Shops at Mission Viejo! (aka "My Mall"!)
The Frank N' Burger is a limited time menu item that's available at all participating Farrell's locations right now through the end of October. Farrell's describes it as "a culinary monstrosity thought up and stitched together by a demented scientist"! Well THAT'S an understatement!
*They say if you drink a Diet Coke with it, the calories get cancelled out…so I did! 
The Frank 'N' Burger is made with a 1/2lb fresh Angus patty, two beef franks, 2 strips of bacon, a fried egg, American cheese, onion strings, jalapeños, Farrell's sauce, and a Jacobs Ladder pickle on top! I think I'd agree that is was"terrifyingly delicious"!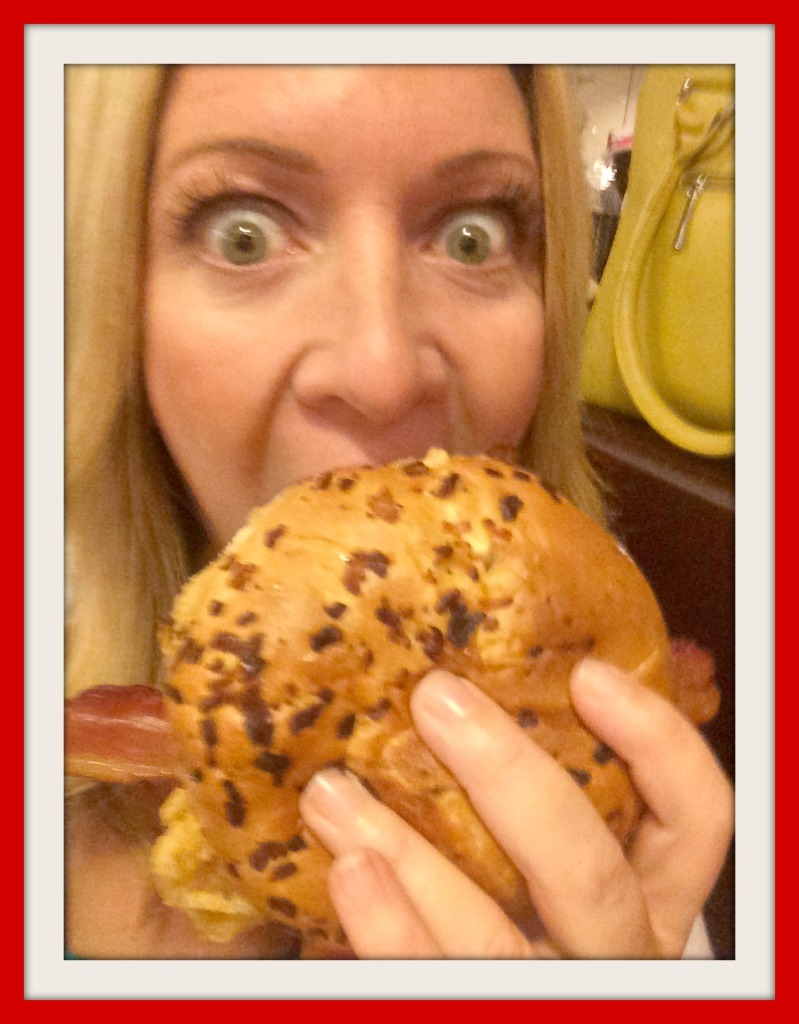 Emi may have abandoned me on this one for her yummy Mac n' Cheese from the kids menu, but I didn't give up! Clearly we know who the brave and gutsy one of our duo is……ME! 
After dinner, we had to stay brave for our ghoulishly good Sundae of the Dead. Made with 3 scoops of chocolate "haunted" crunch and vanilla ice cream, buried under oozing strawberry goo, hot "sludge", with gummy worms squirming through a mound of whipped mud and Oreo® dirt and a big shiny cherry of doom on top, the Sundae of the Dead is one monster you'll never want to run away from.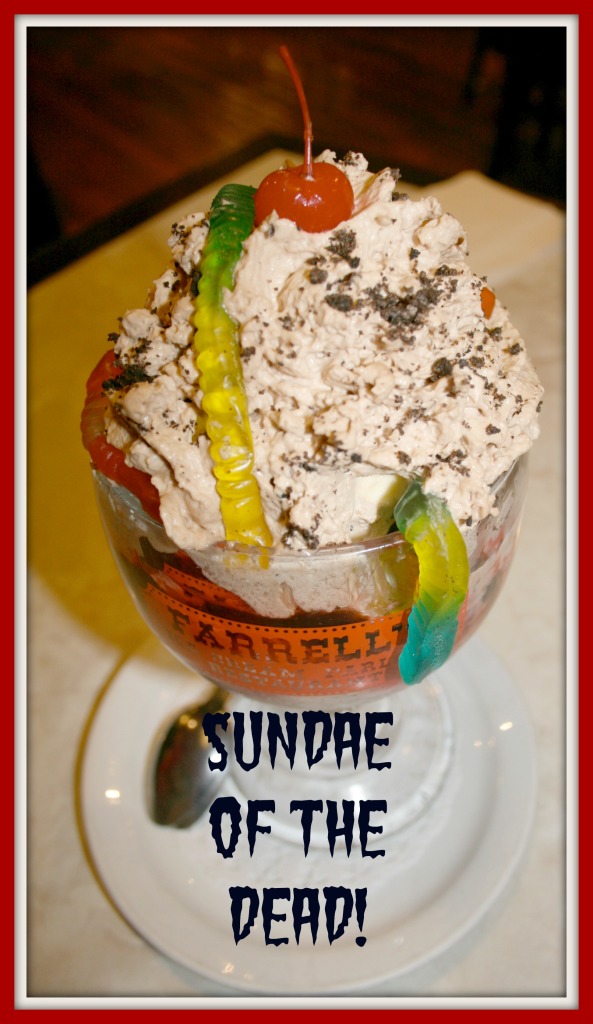 It's as yummy as it looks! I don't even know what else to say about it except that I want another one now! 
I think the picture says it all, don't you? Nailed it!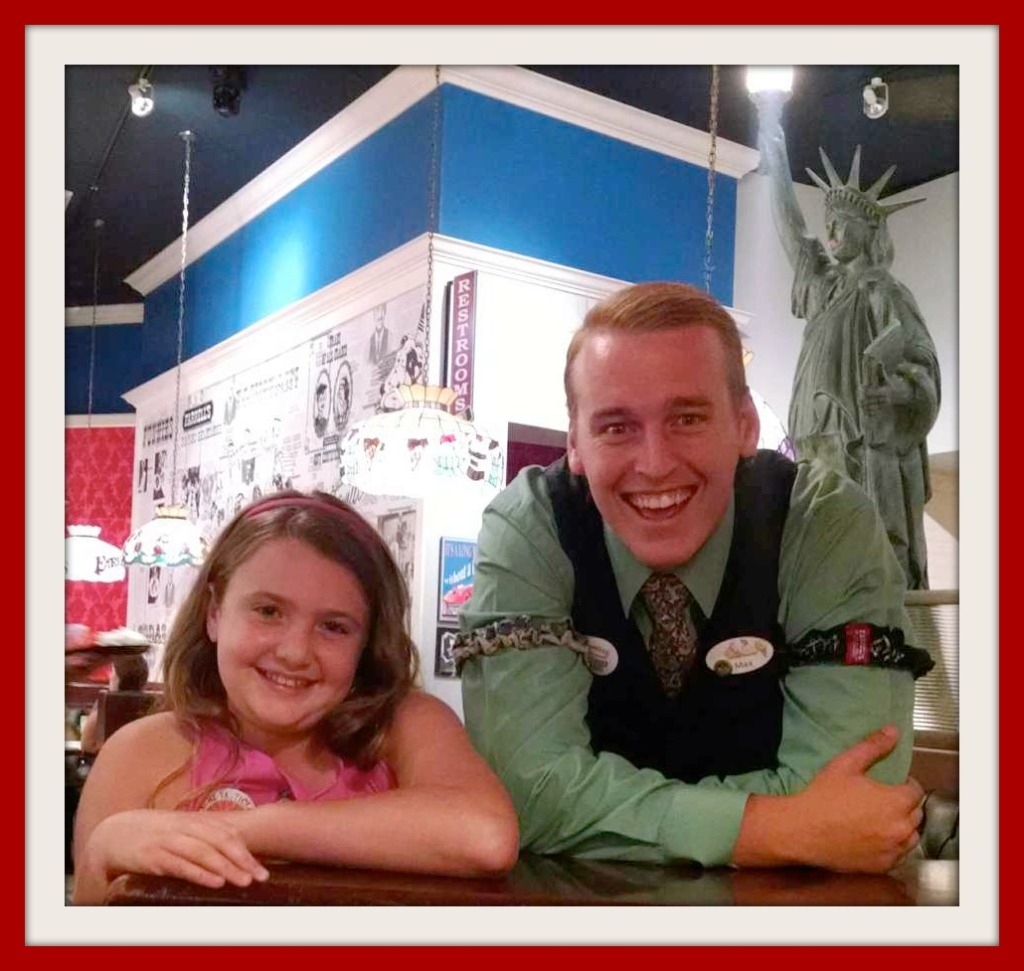 Every visit to Farrell's is a fun experience! (and we've visited A LOT!) It's people like "Max" who make it extra fun! 
So…I think YOU should hurry over to Farrell's and dare to try a Frank 'N' Burger and Sundae of the Dead for yourself. They're only around for the month of October though so you might want to get there today! You can even make your reservations online before heading in so you can avoid the most terrifying thing of all… waiting in line!
Are YOU brave enough to try them? Or have you already? What is YOUR favorite Farrell's location to visit?