With the upcoming release of the new Minions movie, it's no doubt that there's Minion Mania going on during July at McDonald's! Kevin, Stuart, and Bob have stolen the hearts of McFans everywhere!
In honor of Minion Mania, McDonald's Southern California is encouraging you to show them how much you love these infectious Minion troublemakers! Beginning Monday, July 6, McDonald's Southern California is launching their Southern California McDonald's Minion Mania Photo Challenge!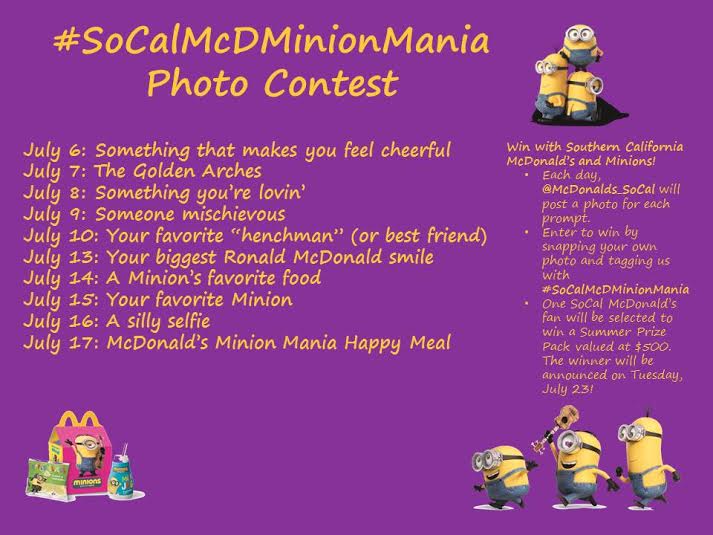 For 10 days, snap a photo of yourself that fits into each prompt. Share your photo on Twitter using @McDonalds_SoCal and include #SoCalMcDMinionMania. They'll be picking one SoCal McDonald's fan to win a summer prize pack valued at $500. The prize pack will include McDonald's swag, movie passes, and tickets to events across Los Angeles. Here's my photo for July 6: Something that makes you feel cheerful! What do you think?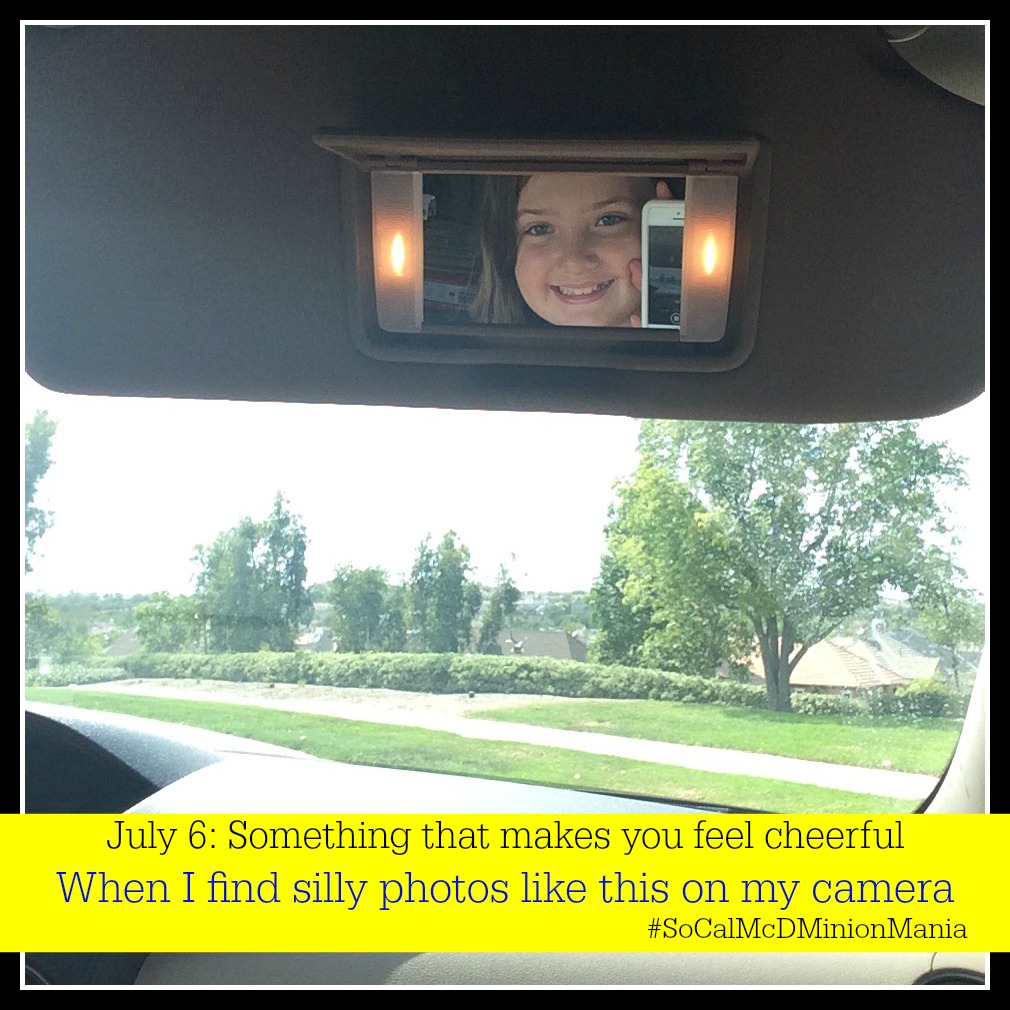 C'mon everyone,  let's take over everyone's Twitter timeline with our fun photos!
Disclosure: This is not a sponsored post. Some images provided to me by McDonald's. All opinions are 100% my own.