I love all things Mickey Mouse and since it's our favorite mouse's birthday, I decided to share an easy to make recipe to celebrate him!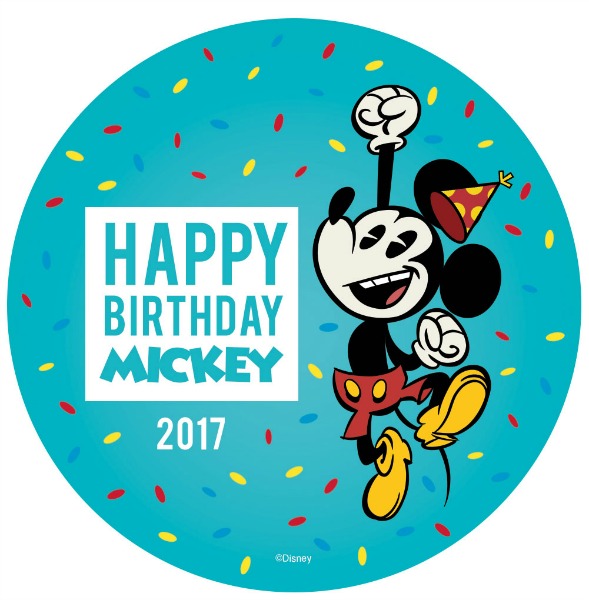 I'm a strong believer that anything shaped like Mickey tastes better! Don't you agree? I thought It would be fun to make an easy snack in the kitchen, that my daughter could help with. This is a very easy Mickey Mouse Cookie recipe using store bought cookie dough, because I'm about saving time. Enjoy!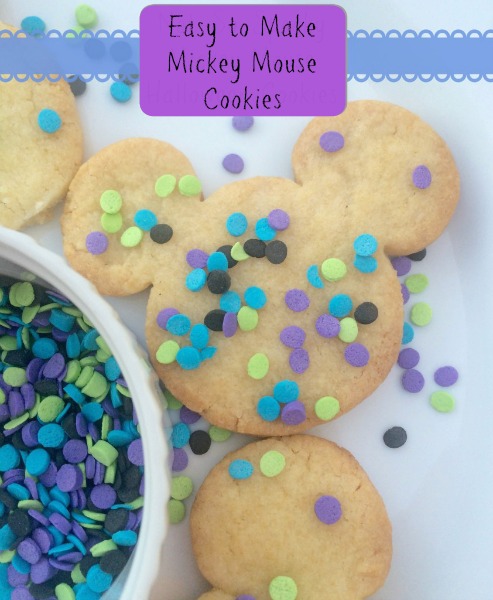 store bought sugar cookie mix or pre-made dough. (If you have more time you can make it from scratch too)
"Mickey" cookie cutter
flour
light corn syrup
parchment paper
sprinkles 
Prepare the sugar cookies as directed on package. I wrap my cookie dough in plastic and stick it in the refrigerator for about 20 minutes, just to chill it.
Cover a counter top area with some flour. Roll out sugar cookie dough with a rolling pin until the dough is the desired thickness. (between 1/4″ and 1/2 " thick)
Line your baking sheet with parchment paper. I like to bake these on parchment paper so they are easier to transfer from the baking sheet to the cooling rack, with less chance of breaking.
Cut out Mickey heads and place each one on baking sheet, leaving plenty of distance between each one
Bake as directed on package.
After removing cookies from oven, transfer to cooling racks and allow them to completely cool down.
Baste a thin layer of light corn syrup on the tops of the sugar cookies and shake sprinkles on top, allowing them to dry and stick.
So, what's your favorite simple snack recipe to make? Is it something Mickey-shaped, too? Don't forget to wish Mickey a very Happy Birthday by posting on social media using #HappyBirthdayMickey!