Last week, when I was at "My Mall" grabbing a couple of things, I noticed the annual Think Pink Breast Health Wall of Honor was up, near the escalators. In honor of Breast Cancer Awareness Month, Mission Hospital's Valiant Women support group is hosting the 12th annual Think Pink Breast Health Wall of Honor, presented by Infiniti of Mission Viejo, at The Shops at Mission Viejo.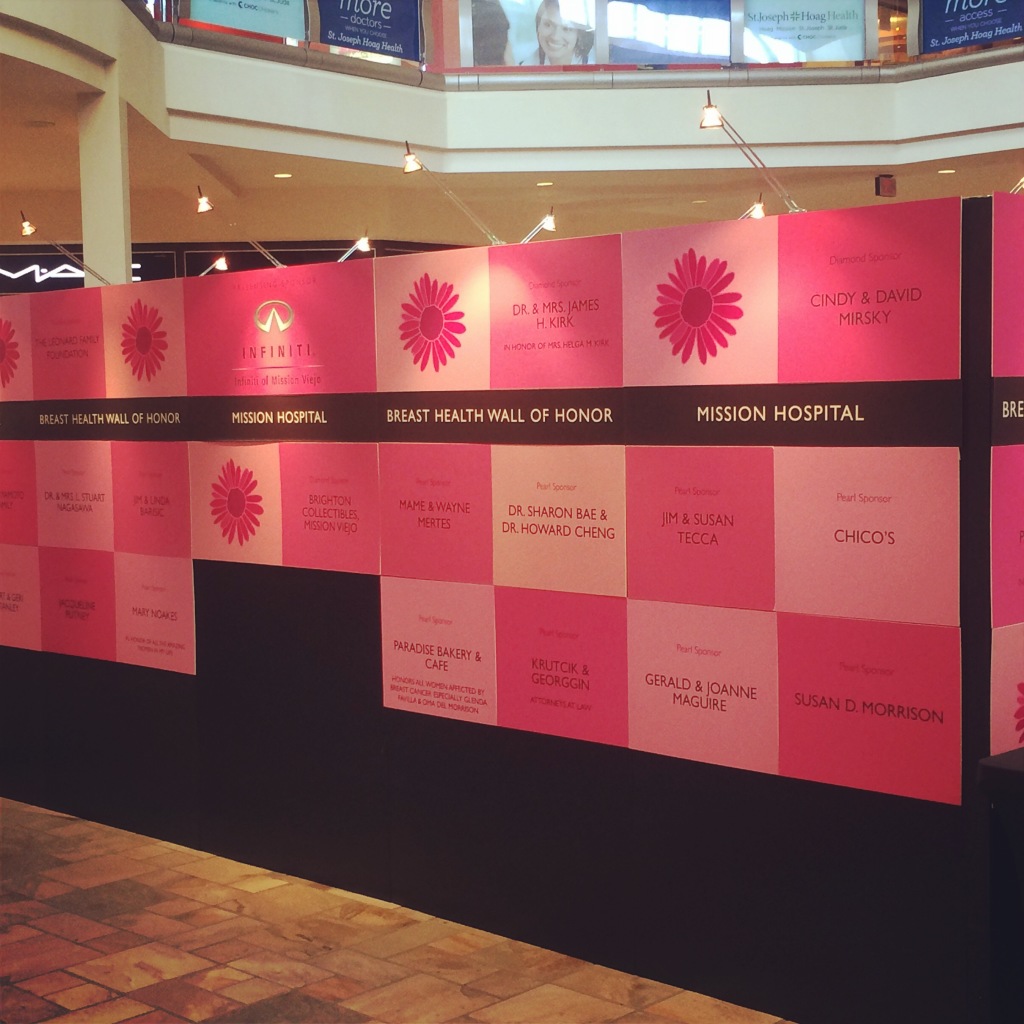 Now through October 31, the Breast Health Wall of Honor will be displayed in Center Court (lower level) of The Shops at Mission Viejo. Shoppers have the opportunity to donate $25 and place a hand-written card on the wall display in honor of a loved one or in remembrance of someone with breast cancer. Donations can also be made to underwrite the cost of a mammogram or diagnostic procedure ($100) for someone who could not otherwise afford it.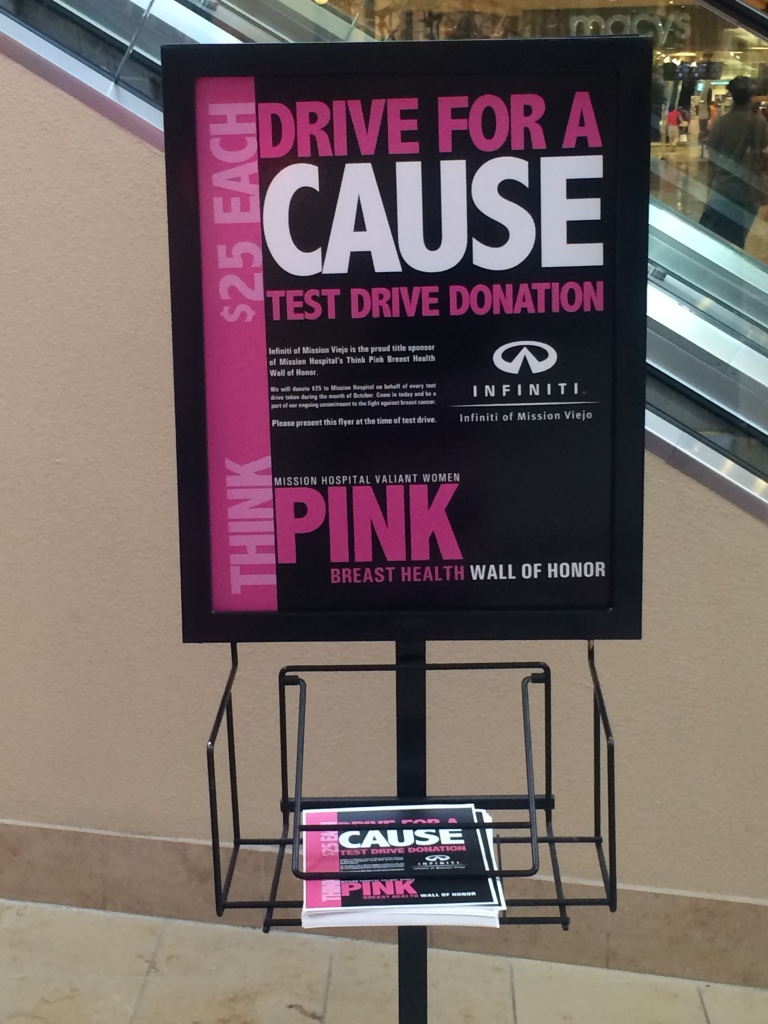 After taking some time to read through some of the literature, that's free to take, at the tables and admiring all of the names on the Breast Health Wall of Honor, I really  enjoyed getting to chat with the two sweet ladies who were volunteering at the table that day. Meeting them and hearing about all that they do to help this wonderful organization raise money, was so inspirational. Volunteers really do make the world go 'round!
One-hundred percent of the proceeds benefit Mission Breast Health Services. That is the part I really like. The money they're raising is all going towards the cause and helping those in need. Mission Breast Health Services is dedicated to providing women with preventive measures as well as offering a complete breast health program to diagnose and treat breast cancer with expertise, compassion and support. By involving medical professionals, survivors, family and friends, Mission takes a team approach to fighting breast cancer. Due to the generosity of the community, last year the event raised net proceeds of nearly $50,000 and was able to provide over 13,000 screening mammograms to under or uninsured women in our community.
I encourage you to stop by The Shops at Mission Viejo Breast Health Wall of Honor display. It's a beautiful display. You can also make a donation there or find out other ways to donate. We can all do something to help, even if it's just something small.
To make a donation to the Wall of Honor, click here. More details are available here.
Visit The Shops at Mission Viejo on Facebook, Twitter or Instagram.