I was invited to dine as a guest of Mountain Mike's in order to write this review. All opinions are my own. 
With a name as mighty as "Mountain Mike's Pizza", you already know you're in for a pizza extravaganza, just walking in the place! We recently visited our closest location and did not leave disappointed!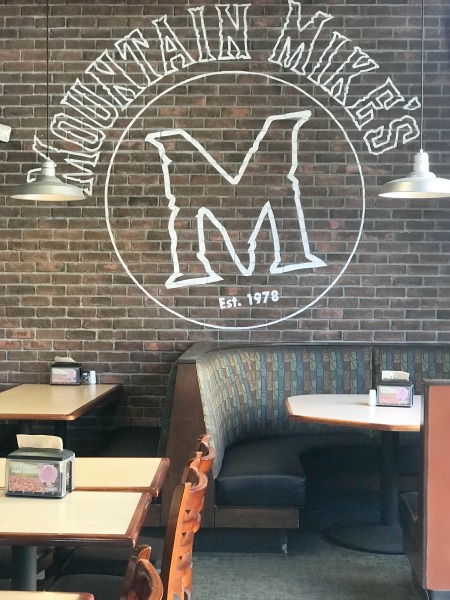 Obviously, we came for some pizza, but Mountain Mike's offers more than just that on their menu. You'll find some great appetizers and starters, sandwiches, a bountiful salad bar, and even fresh baked dessert! Mountain Mike's also serves soft drinks, beer and wine to compliment your meal.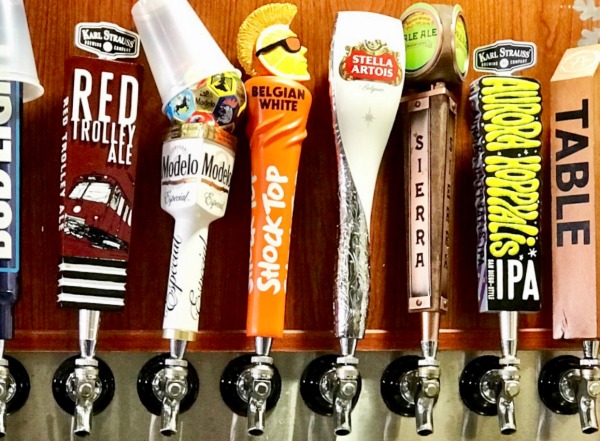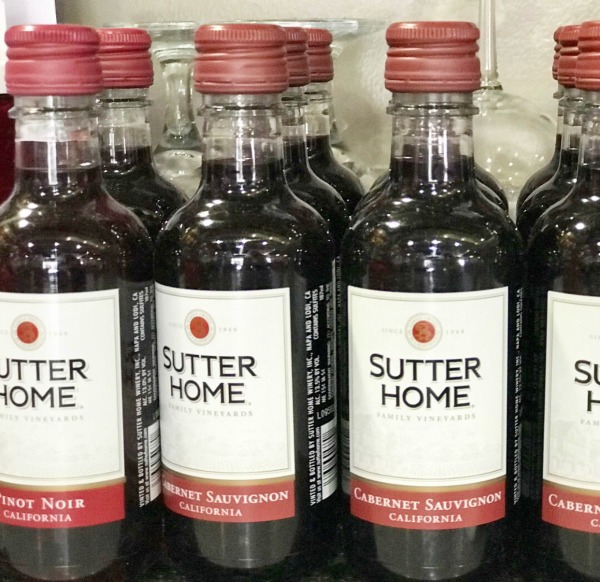 Let's talk about Mountain Mike's pizza first. Guests always have the option of creating their own pizza, choosing sauce, cheese and fresh toppings. There's also a complete selection of specialty pizzas including The McKinley, Mt. Veggiemore, The Everest and many more incredible choices. *Gluten free crust is also available in the 10″ pizza only.
At Mountain Mike's you can choose from these pizza 4 sizes:
10″ small (feeds 1-2 people)
12″ medium (feeds 2-3 people)
14″ large (feeds 3-4 people)
20″ mountain (feeds 4-5 people)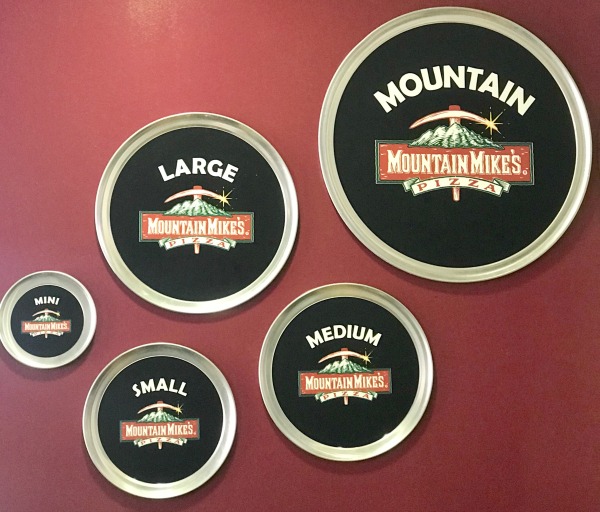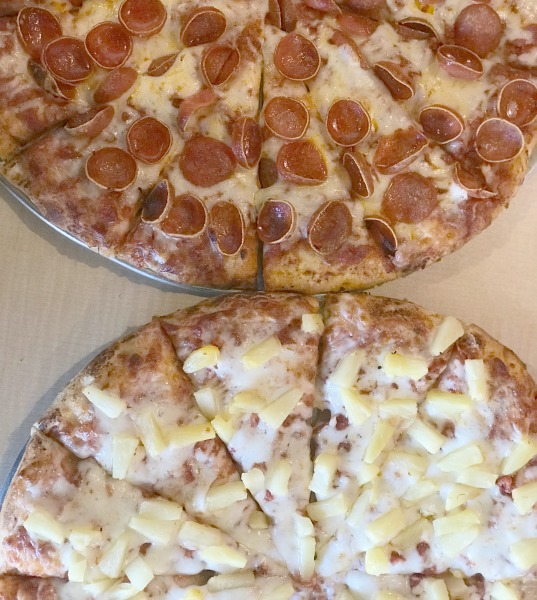 Here are the appetizer and sandwich choices featured on their menu:
Garlic Bread (plain or with cheese)
Garlic Sticks (plain or with cheese)
Hot Wings
Mozzarella Sticks
Jalapeño Poppers
Half-Dome sandwich – An open-faced pizza sandwich on a fresh roll with pizza sauce, mozzarella cheese and your choice of up to three pizza toppings. Served with pickle and chips
Cliff Hanger sandwich – A fresh roll loaded with your choice of chicken, salami, ham, Louisiana-style Hot Sausage or Canadian Style Bacon, crisp lettuce, fresh tomato and your choice of cheese. Served with pickle and chips.
The salad bar at Mountain Mike's features a selection of fresh produce to build your salad to your own liking.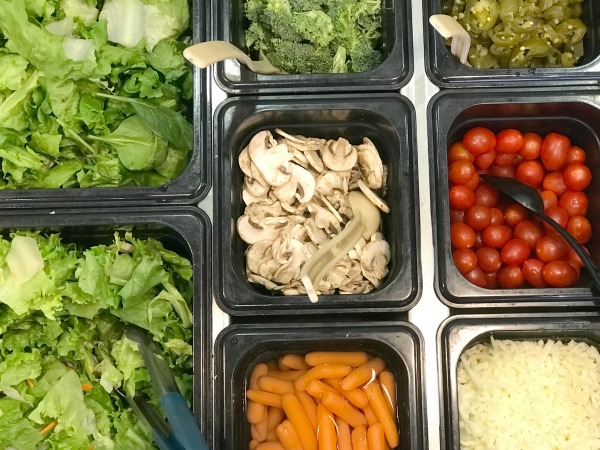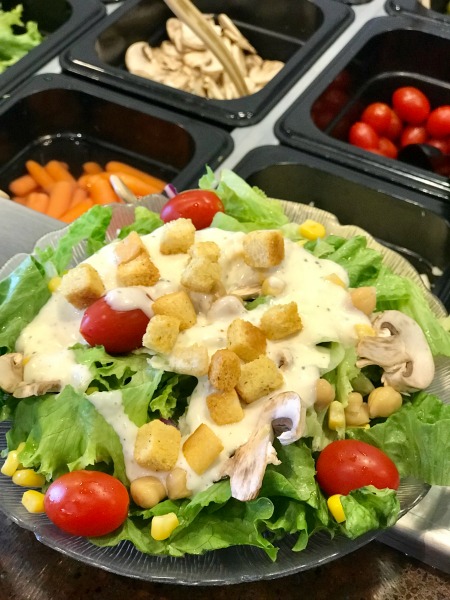 On our visit, we were lucky to try Mountain Mike's freshly baked dessert. This giant cookie was baked to order and came directly to our table, fresh out of the oven! It was definitely a hit with us!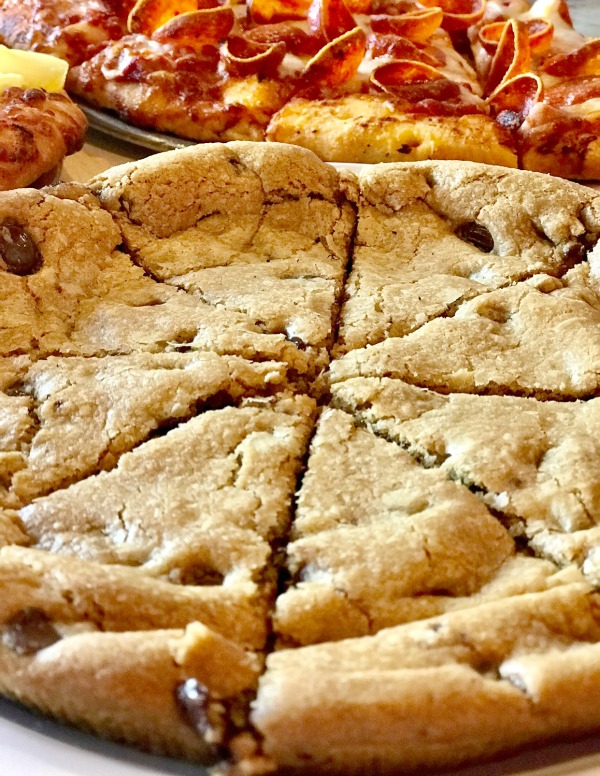 I loved learning about the community involvement that Mountain Mike's strive to do. They are passionate about being active in the community and proudly provide support to organizations and groups that better  neighborhoods through education, sports, the arts, charitable acts and spiritual leadership. For more information about fundraising in collaboration with Mountain Mike's Pizza, please go here.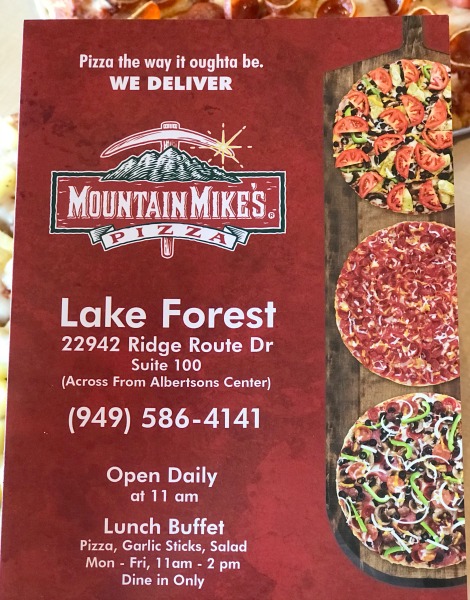 Mountain Mike's offers convenient online ordering in addition to take out orders that can be placed over the phone.They also offer delivery in some areas. 
Mountain Mike's Pizza has locations in California, Nevada, Oregon and Utah. To find the location nearest you, please go here.