This shop has been compensated by Collective Bias, Inc. and its advertiser. All opinions are mine alone. #IAMSCat #CollectiveBias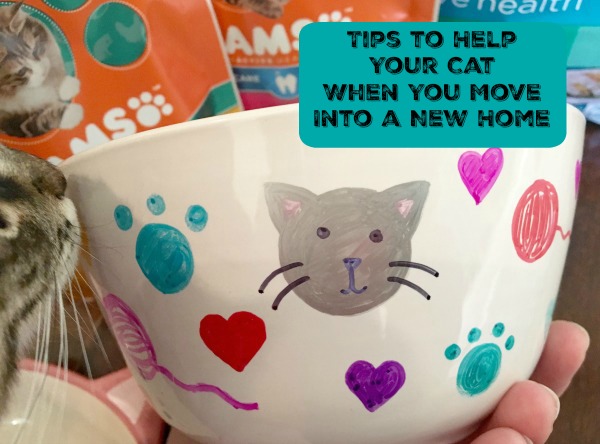 Our cats get tons of love, only the best quality IAMS™ food and treats, and of course, the cutest toys and even personalized accessories.There's just no such thing as "spoiling" when it comes to your pet!  
As a pet owner, I know how important it is for me to make the best decisions for them, especially pertaining to their health and well-being because at some point in their lives, cats can experience common issues such as hairballs, poor oral health, or even digestive issues. Since they can't talk to tell us when they're uncomfortable, it's up to us, their owners, to seek out the solutions that can help prevent such issues from occurring. 
IAMS™ new reformulation of their cat treats and wet and dry foods, allows cat owners to customize their cat's nutrition through a well balanced lifestyle.
We always pick up whatever our pets need on the Pet Care aisle at Walmart. They have a huge selection of pet toys, pet beds, and we found our favorite pet food, IAMS™Proactive Health Weight & Hairball Care Dry Cat Food. IAMS™ also offers functional cat treats by targeting specific dietary needs—Hairball Care, Digestive Health, and Oral Care.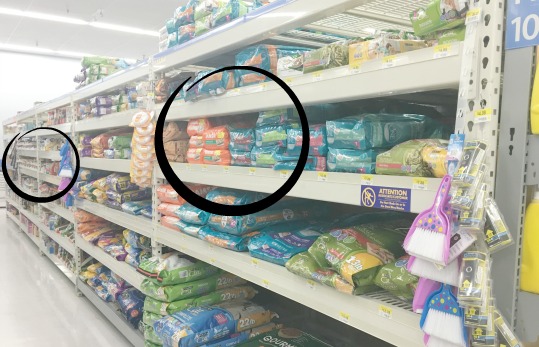 All I know is that my cats can't keep their paws offf of their IAMS™ dry food bag and the treats! It's funny how they look just like the kitty model on the bag, too! 
We recently purchased a new home and are slowly transitioning into our new home. We have been very careful to take necessary steps for our cats to adjust to this transition since we only just adopted them at the beginning of the year and have only known our one home. My goal is for them to make the transition to the new home without too much stress or anxiety since it'll be a new unfamiliar place.
So let's talk about some of my tips for helping your cat make the transition during a move: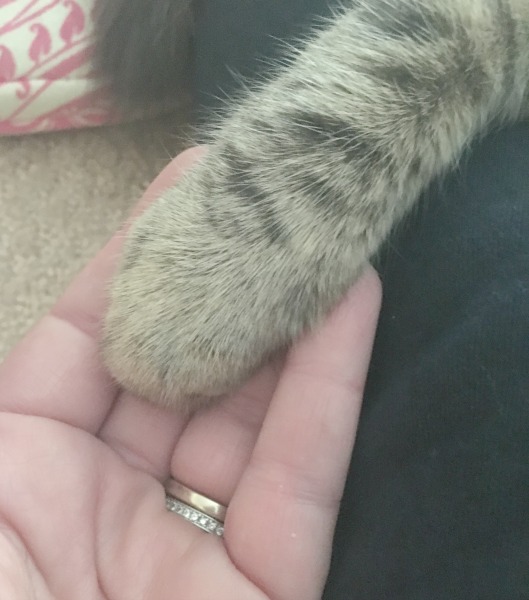 Talk them through it – "Cat people" don't think it's unusual to do things like hold hand with or talk to their cats. As you begin to start packing things up and getting organized for your move, just talk to them and tell them what you're doing. They can tell when things are starting to change. Mine even know when I'm just packing a suitcase for an overnight stay away.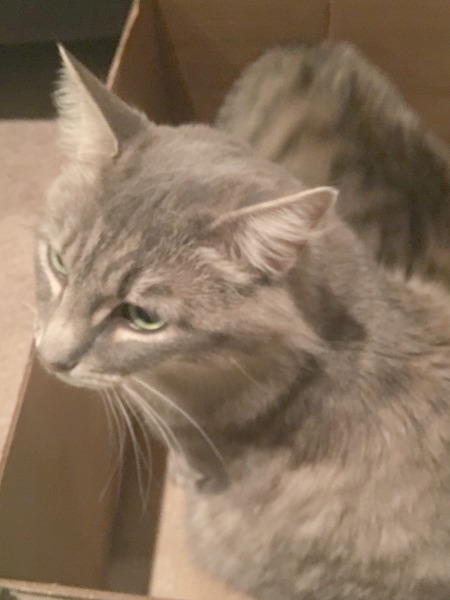 Let them sniff and play with the boxes – Bring the moving boxes into the house early and allow your cat to get familiar with them. Cats love to rub their faces on everything, especially new things. I can guarantee they'll want to lay on the boxes, sit in them, or even play inside! 
Find a secure place for your cat on moving day – It is crucial that you find a completely secure place for your cat on your big moving day. In our case, we have a good-sized guest bathroom where we can keep them for a few hours, while the movers are here. Put them in the spot a little ahead of time because they may freak out if they hear unfamiliar voices and/or footsteps of your movers. I have even used the boarding for a day option at the vet before. It kind of depends on your preference, and your cat.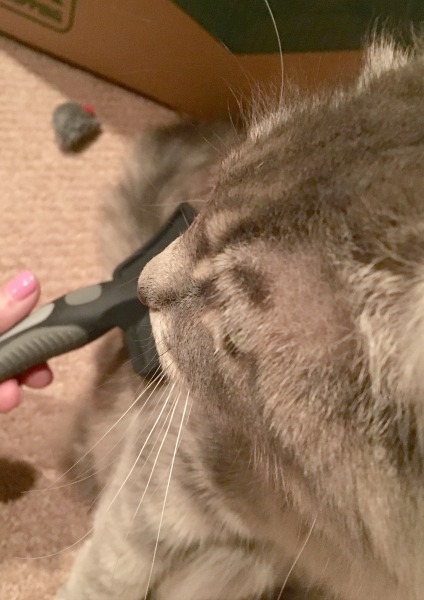 Comfort your cat – It's important that you comfort your cat before, during, and after the move. Take extra time to play with them and their favorite toys or to do something they like, such as brush their fur. Regardless of how seamless you make a move to a new home, their bound to experience some type of kitty stress. Once they realize you're there to stay and have their "things" in place, such as pet beds, food and water dishes, all should be happy and familiar again! 
Here's a simple tutorial that explains how I made the decorative pet bowl. We use it as our cats' water dish because they insist on sharing water. You could also personalize food dishes the same way. It's very simple to do.
Here are the supplies you'll need to make your decorative pet dish:
paper and pencils for sketching the designs
1 plain white ceramic bowl or dish, pre-washed and dried
several multi-colored permanent markers with fine tips 
a baking sheet
paper towels
baby wipes
Instructions for decorating your pet dish:
Practice designs, drawings and any wording on scratch paper first until you decide on your favorite elements. 
Draw on the ceramic bowl with the permanent markers, decorating all the way around. 
Mistakes can be easily "erased" (prior to baking) using a baby wipe. Dry thoroughly with a paper towel prior to resuming the decorating with pens. 
Place dish on a cookie sheet and bake at 350 degrees for 30 minutes.
Remove dish from oven and allow to cool down before letting your pet eat or drink from it. 
*Dish should be always hand washed and never placed in the dishwasher.
We love our cats to the moon and back! Can't you tell? How many cats do you have in your home? Have you checked out IAMS™ newly formulated food and treats yet? My cats love them!