This is a sponsored post. All opinions are my own.
It seems like just yesterday my daughter was still sitting in a carseat. Fast forward to today, she's a teen, and before I know it, she'll be learning how to drive. It all happens so fast! One day your child is a toddler, driving around in their motorized toy car and the next they're practically an adult! It's exciting to watch my daughter grow and mature, although I do wish with there was a way to slow down the time. 
Some of my daughter's next big milestones will include "learning how to drive safely" and "getting her California driver's license". It's a priority for me to prepare her for all of that. Above all, I want her to be a safe and confident driver. As a parent of a soon-to-be-driver, knowing my options for driver training programs is key.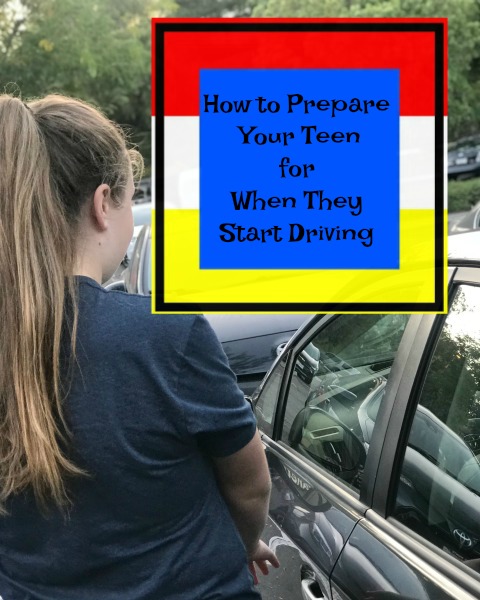 Have you heard  of DriversEd.com? It's a great online resource available to parents to help prepare their teens for this exciting time in their lives. Founded in 1997, DriversEd.com offers high-quality, online Drivers Ed classes, practice for the permit test, and in-car-driving school (currently available in some states) The courses are all offered for drivers of all skill levels. You can also access current DMV information on their site.
Online Drivers Ed with DriversEd.com
Having the option to take an online drivers ed course is something I wish I had when I was  getting my license. Their course lets you choose when and where you learn. You can log in anytime, and anyplace you have Internet access, and study at your own pace. Then, your progress is automatically saved, so you'll always pick up right where you left off.
Online drivers education is the fun and effective way to learn and DriversEd.com utilizes videos, 3D animations and case studies in its courses. Students will feel prepared for a DMV knowledge test, as well as become better drivers. They'll also be eligible to earn an insurance discount after completing the course. Another great feature of their online classes the the free customer support 7 days a week.
In-Car Driving Lessons with DriversEd.com
Students (of all ages) can sign up to take behind-the-wheel driving lessons with DriversEd.com's patient, friendly, professional instructors. Whether you're just learning to drive or have been driving for years, they provide the training you'll need to pass the DMV driving test and become a safe, confident driver! DriversEd.com's driving school is the only one in the country that is both approved by the Road Safety Educators' Association and accredited by the Driving School Association of the Americas.
Just like with their online Driver's Ed courses, DriversEd.com's Behind-the-Wheel lessons can be conveniently done around your own schedule. The driving lessons are tailored to your learning style and you have the ability to request times online through your mobile device. There is free pickup and dropoff for the lessons which will be given in MINI Cooper or Countryman with top safety ratings.  
Times have definitely changed from when I learned to drive, as well as the laws. What I love about DirversEd.com is the convenience of being able to learn online, from a laptop and on your schedule. I also appreciate that the behind-the-wheel driving lessons are able to be scheduled around your teen's other activities and obligations. Teens have so much to balance already, with school and homework and extra curricular activities such as sports.
In an ideal world, I would be able to keep my daughter little. Since I can't do that, I'm content knowing I'm doing all I can to best prepare my daughter for the driving phase in her life. Do you have any soon-to-be teen driver's in your home? If so, you should definitely check out DriversEd.com!
Connect with DriversEd.com on Facebook, Twitter, and Instagram, too.
Some images are property of DriversEd.com and used with permission.