I was invited to dine as a guest of Panini Kabob Grill in exchange for this post. All opinions are my own. 
Let's talk about food! It's one of my favorite things. Any time a new eatery opens near me, I get excited to try it out! One of our favorite centers to visit is Kaleidoscope in Mission Viejo. Panini Kabob Grill recently opened at Kaleidoscope and we couldn't be more excited about it!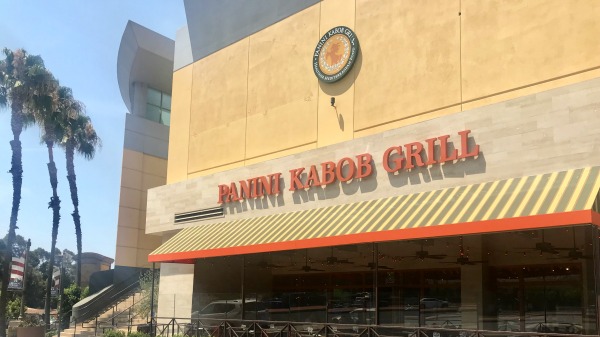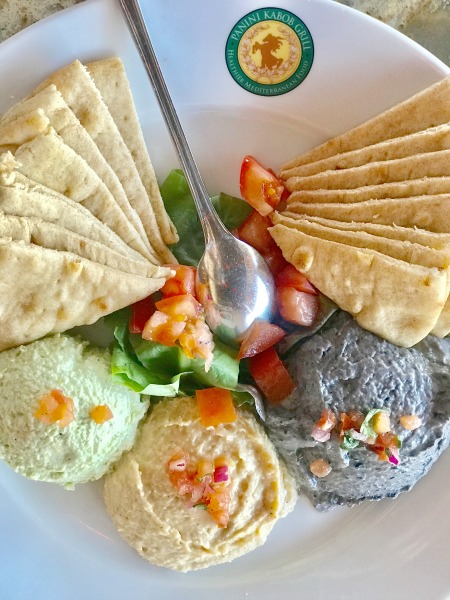 Panini Kabob Grill offers a fresh, healthy and high quality Mediterranean menu. By the way, their fresh hummus platter is amazing! Not only do they serve lunch and dinner but also breakfast! That's my favorite meal of the day! You can basically "brunch" there 7 days a week!
Their breakfast/brunch menu features such items as:
French Toast
Spinach Poach
Open-faced Smoked Salmon
Smoked Salmon Plate
Steak and Eggs
Create Your Scramble
Create Your Scramble
Breakfast Sandwiches and Wraps
Avocado Toast
Panini Kabob Grill only uses farm-raised organic eggs, hormone and antibiotic-free proteins. They don't use anything processed or containing MSG and make all items from scratch. 
Enjoy Panini Kabob Grill's "Mimosa Brunch Special", any day of the week, for just $2.95 each. Guests can also enjoy a selection of sparkling wine, wine and beer with any meal.Espresso Bar selections feature LaVazza, 100% Arabica Responsibly Grown Coffee, which is Italy's favorite coffee. Guests have the option of ordering their (hot or cold) espresso or coffee drinks with soy or almond milk at no additional charge.
In addition to breakfast and brunch, Panini Kabob Grill serves a variety of Salads; Paninis; Wraps; Shish Kabobs with steak, chicken, lamb, salmon or shrimp; and vegetarian entrees including a Falafel Platter, Charbroiled Organic Tofu Kabobs, and Stuffed Bell Peppers.
Family Platters can also be ordered for sharing, and a Kids Menu is available to children 12 and under.

I'm also hosting a giveaway for one of my winners to win a $50 Panini Kabob Grill gift card so you can go in and try out their delicious menu for yourself! To enter the giveaway, fill out the Rafflecopter below. Good luck everyone!