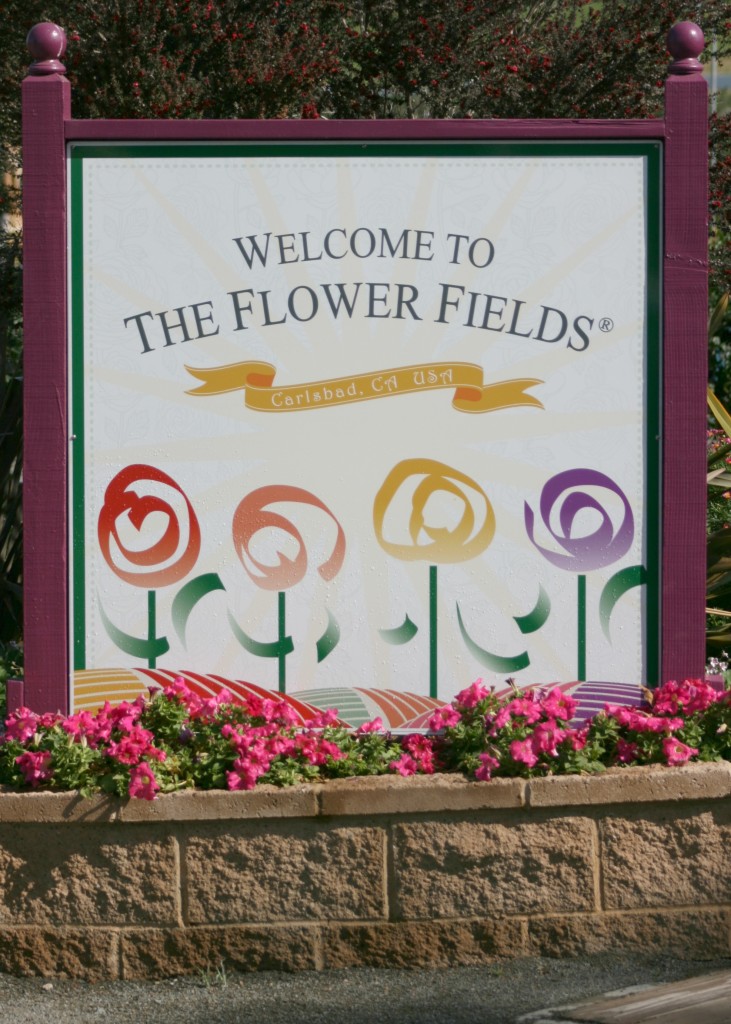 I recently had the opportunity to spend the day at The Flower Fields at Carlsbad Ranch®, which is located in Carlsbad. They were a magnificent sight that I'd caught a glimpse of a couple times when I'd driven through Carlsbad, but I had never gotten to actually stop and go inside. The Flower Fields feature 50 acres of Giant Tecolote® Ranunculus flowers with colors that pop against the light blue sky. They're just a hop, a skip and a jump away from the Pacific Ocean, so it creates this picturesque backdrop.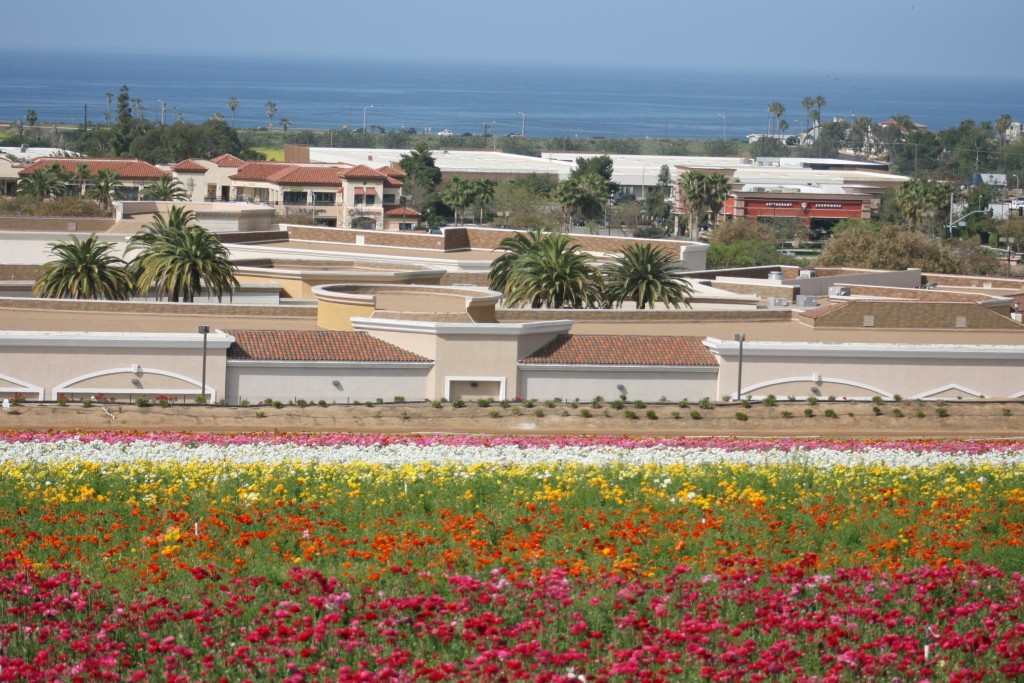 When you first enter the front gates and are standing there in front of what seems to be an endless field of flowers, it's absolutely breathtaking!  It's a sight that everyone should get to experience annually when it's in full bloom! I was there about 2 weeks prior to the full bloom. If it was already this beautiful then, I can't imagine at full bloom!
This year, The Flower Fields at Carlsbad Ranch are open for the 2015 season from March 1-May 10 ( Mother's Day). The fields are extra vibrant this year and bloomed a little early, most likely attributing this to the mild fall and winter we've had. Needless to say, they are a spectacular sight and a must-see for anyone visiting the area.
Visitors have the opportunity to take an open-air ride in an antique tractor wagon, through The Flower Fields, for a nominal fee. The ride is accompanied by an audio commentary of the history of The Flower Fields. It provides for a relaxing ride through the fields and is perfect for picture taking. Guests also have the option to exit the wagon and walk around. The cost for a wagon ride is $5.00 for Adults and $3.00 for Children 3-10.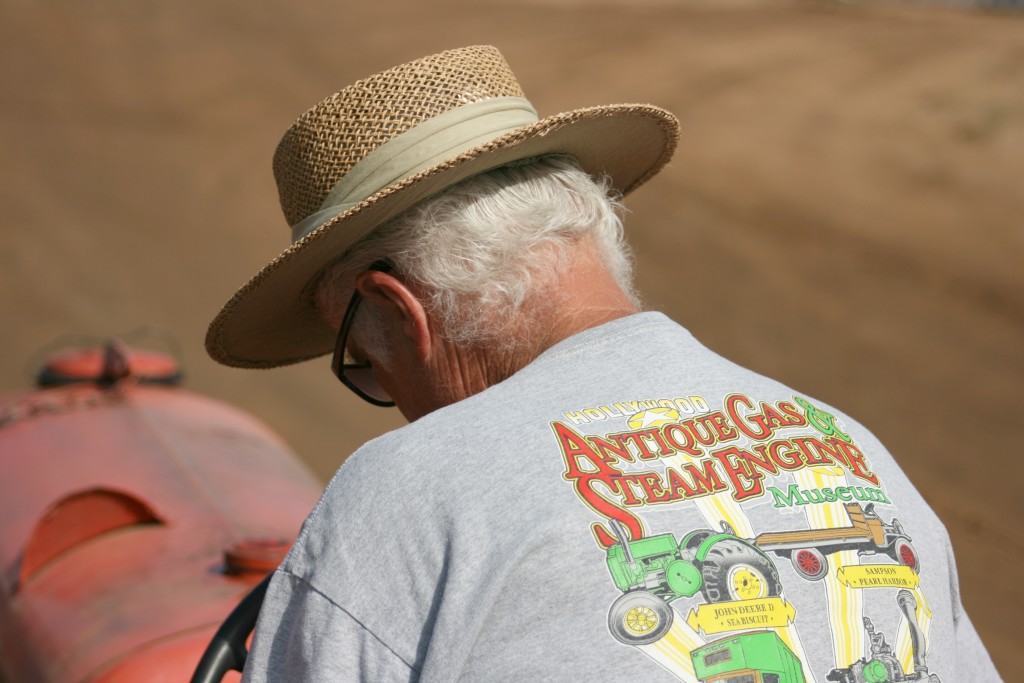 Probably the most special part about my visit to The Flower Fields was getting meet Paul Ecke III. He's the owner of the Flower Fields and the man behind the entire operation. Mr. Ecke has extensive family history tied to the agricultural history in this area, dating back about 100 years. Both Mr. Ecke and Mr. Fred Clarke, the General Manager of The Flower Fields, rode around the fields with our group and provided us with some really wonderful information about all that goes on there on a year-round basis, to produce the spectacular landmark. The flowers were so beautiful, each plant an individual, just like us.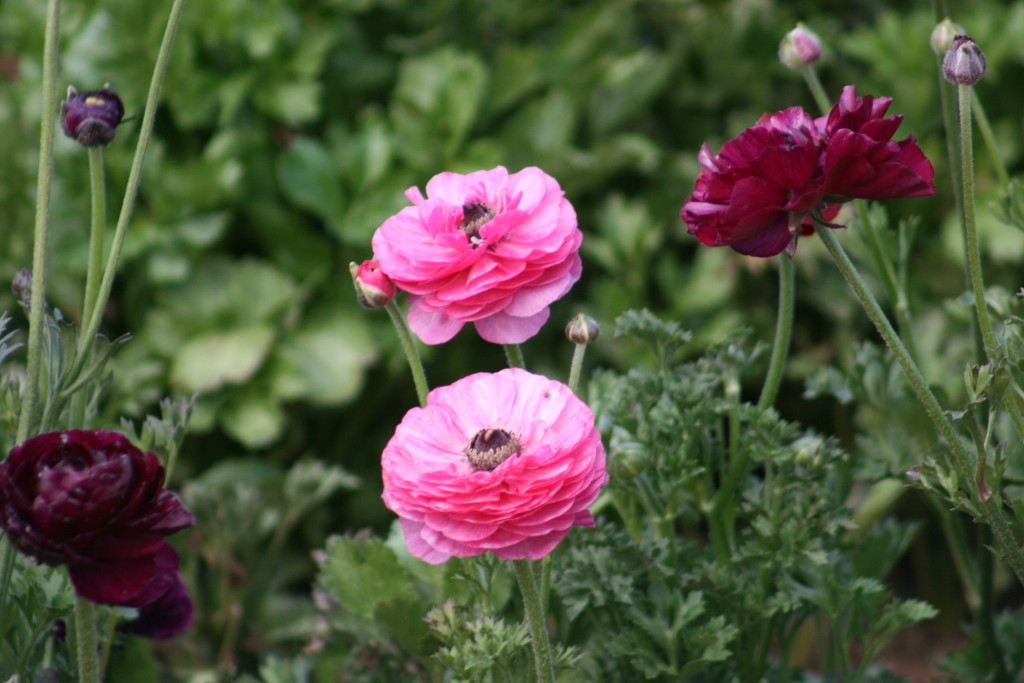 Guests who opt to exit during the wagon ride in the middle of the field, have access to walk through certain parts of the Flower Fields where carefully constructed bridges have been added. This is to avoid any damage to the plants themselves but allows a closer look and photo opportunities among the flowers. It's the perfect setting for some family photos.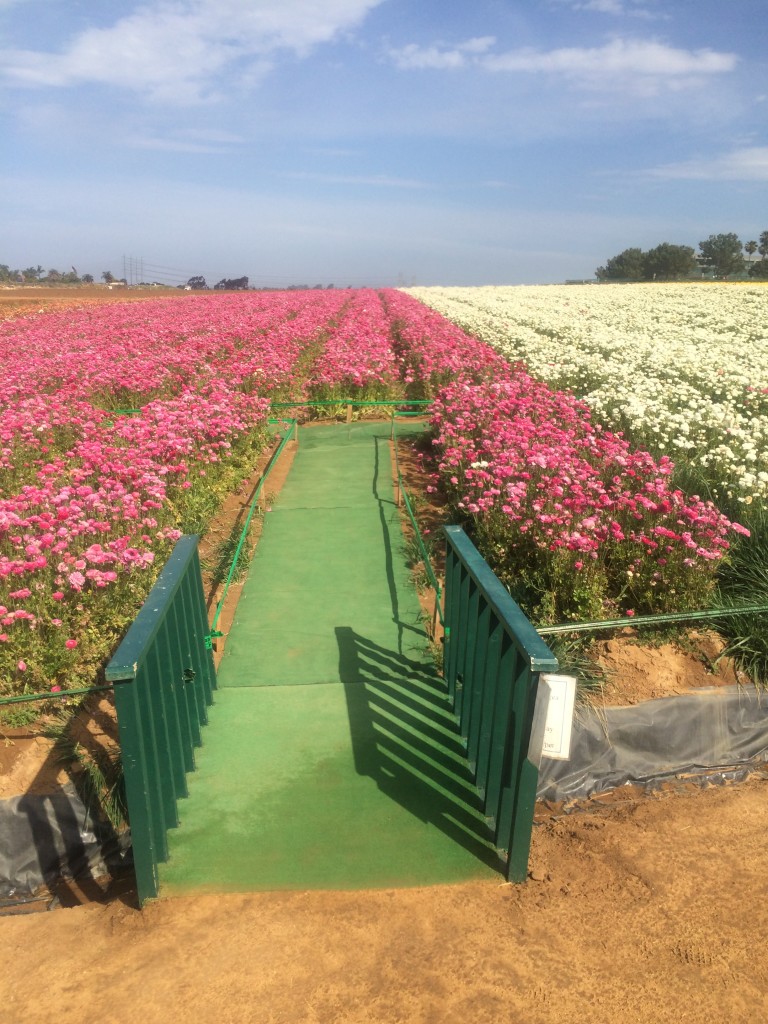 As if I wasn't already in total awe of what seemed to be an endless field brilliant flowers, I was in for another treat that was waiting for us on one of the hillsides. I guess that's part of the fun about being a "first-timer" but I was WOW-ed when they took us to see the American Flag of Flowers! It was so beautiful and listening to how it's produced was amazing. This flag is made up of 8998 Petunia plants, is just under 1 acre and is exactly to scale of our own American flag!
After the conclusion of our wagon ride, we spent some time walking the grounds with Mr. Ecke. He was very passionate about taking us to see the area he referred to as "Santa's Playground".
I had NO IDEA it was a play area on the grounds, almost entirely made up of authentic pieces from the original Santa's Village, that had been in San Bernardino, years ago! Mr. Ecke told us the story about how he'd visited Santa's Village as a child with his own family. Years later, when his own children were small, he attended an auction where he acquired several original pieces from that property.
He transported them to San Diego County and transformed an entire area at The Flower Fields to create "Santa's Playground", an area for children to run around and play. You can see how well he's maintained the original colors of the pieces and he shared that his wife changed the designs of some of the mushrooms, but strived to maintain their authenticity by choosing designs that meshed well with that era.  As a child, I'd seen commercials for Santa's Village, but never had the opportunity to visit before it closed down. Santa's Playground is such a magical area to visit.
In addition to walking around The Flower Fields and taking a wagon ride, there are several other exhibits and attractions to see and do on your visit.
Some of those include:
Cymbidian Orchid Greenhouse
The Artist Gardens
Sweet Pea Maze
Carlsbad Mining Company
Organic Demonstration Garden
Historic Pointsettia Display
Water Wise Farming
The Flower Fields are adjacent to Armstrong Garden Center and have a partnership set up with them. Fresh cut flowers are available for purchase along with potted plants, bulbs and a variety of other items in the Armstrong Garden Center Gift Shop.
The Flower Fields also host a variety of events throughout the season, including Sunrise Easter Services, which start at 6:30 a.m. You can find the entire calendar of events here.
Admission for The Flower Fields is as follows:
Adults: $12.00
Seniors 60+: $11.00
Children 3-10: $6.00
Children 2 and under are free
To purchase your tickets online, click here.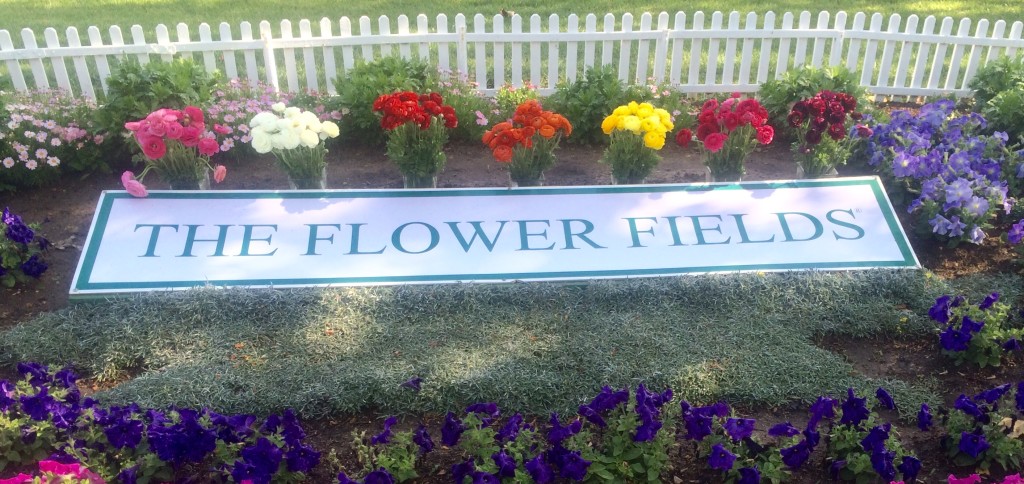 The Flower Fields are located at 5704 Paseo Del Norte, Carlsbad, CA 92008. You can also reach them at 760-431-0352. For more information about the Flower Fields, click here.
Have YOU visited The Flower Fields at Carlsbad Ranch®  yet? If not, it's a must-see in my opinion!
Connect with The Flower Fields on Facebook, Twitter, and Instagram!
Disclosure: I was invited to attend a media day at The Flower Fields and was provided with admission in order to write my review. No monetary compensation was received. All opinions are 100% my own.