Disclosure: I was invited to attend a media preview of the new J. Jill Store in The Shops at Mission Viejo and provided with a new "look" for me. No other compensation was received. All opinions are 100% my own.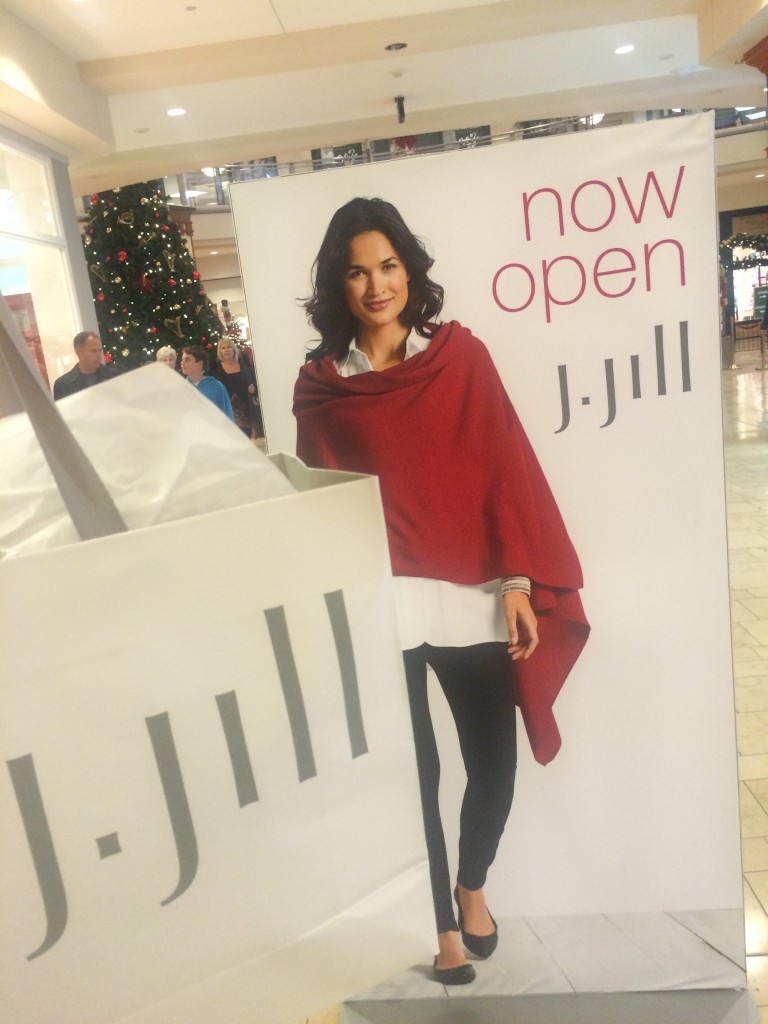 I love when the cooler weather shows up here in Southern California, which doesn't always happen. I think this year is my year to take full advantage of a real winter though. When I was recently invited to attend a special event for the grand opening of the newest J. Jill store at The Shops at Mission Viejo, I couldn't resist. I love the soft, fuzzy, comfy collections shown in their catalog and was excited for a chance to peek inside the new store and have some fun trying on some fun pieces in the dressing room!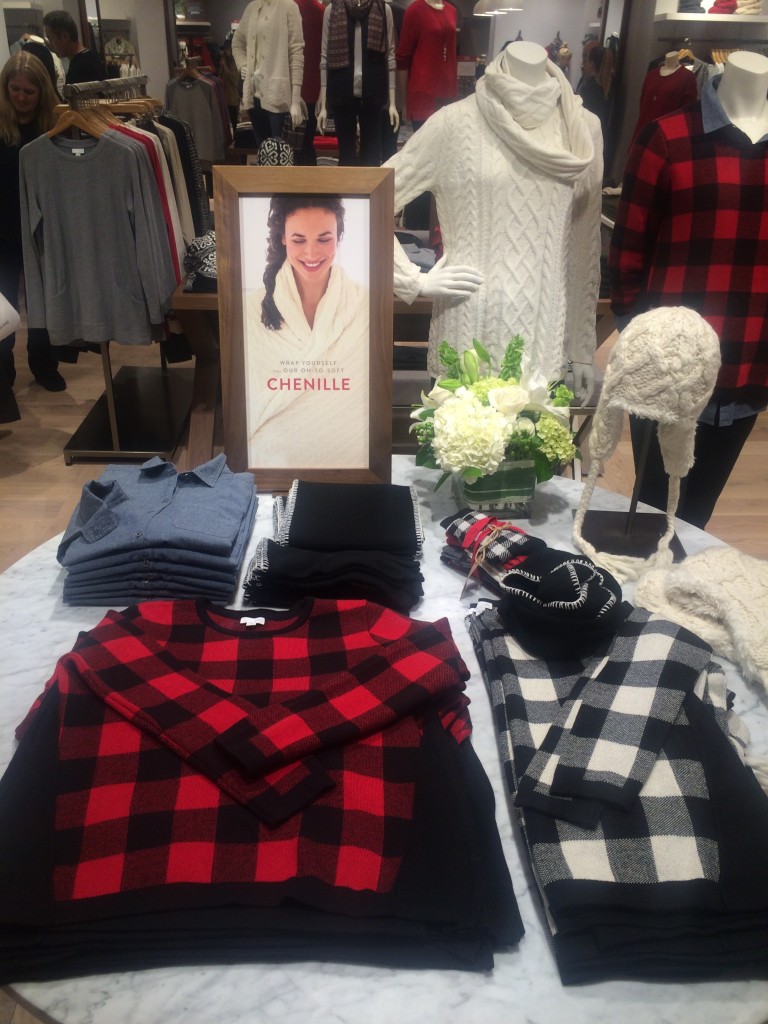 When you first walk into the store, you won't know what to touch first. There are so many soft sweaters and scarves, in beautiful colors and patterns. There are even chenille blankets! I couldn't keep my hands off of them!
What I liked that the store is set up so that it's easy to put together different looks by just grabbing a few pieces and mixing them up. You can create totally different looks each day with just a few basic pieces that are interchanged.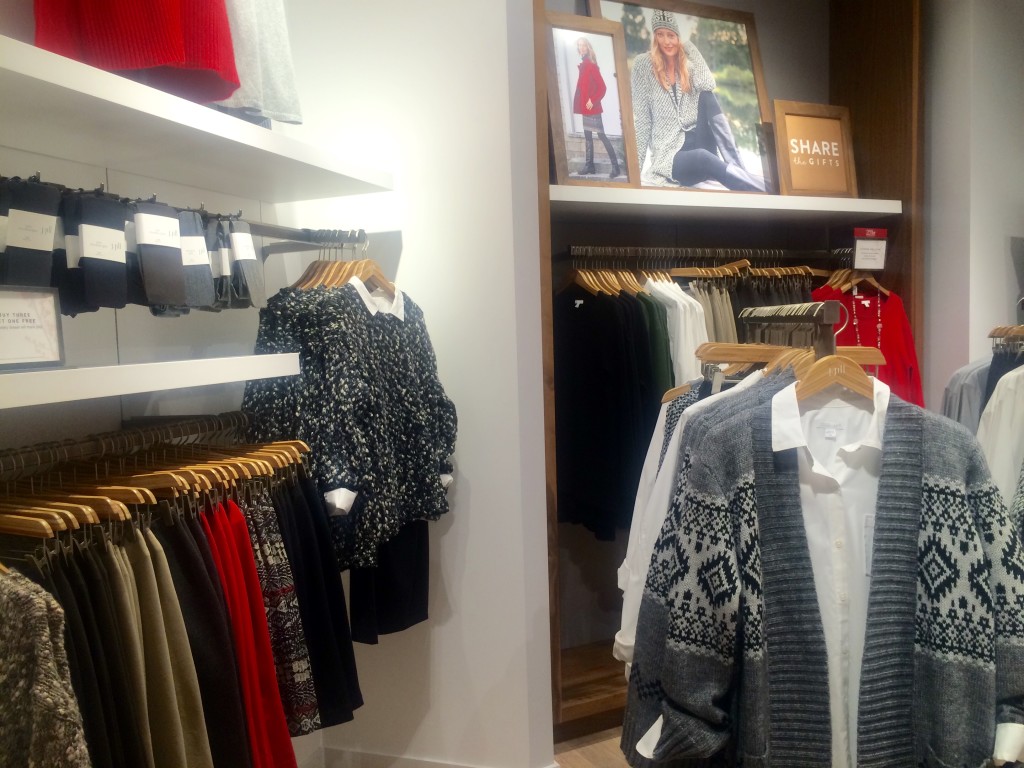 I loved the simplicity of being able to put on one of their solid tanks underneath any sweater or top I tried on and then pair it with some of their leggings or jeggings.
The Wearever collection are pieces are soft, knit pieces that are easy to care for and are virtually wrinkle-free. It's especially perfect for women who travel.
I think I fell in love with this red Hailey Peacoat! I think every woman should have one of these in their closet, don't you?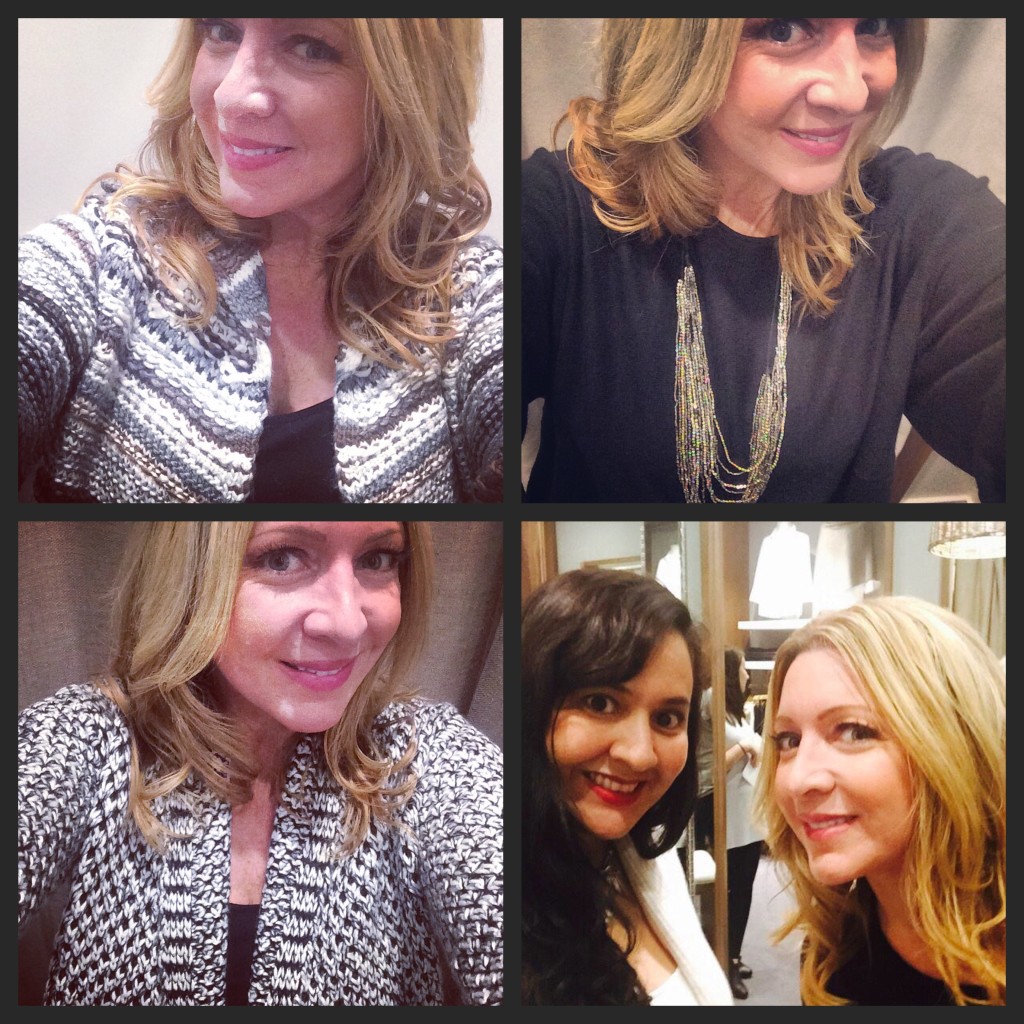 I had so much fun trying on all of these comfy pieces in the dressing room and snapped a few selfies of some of my favorite sweaters! I especially loved the sparkly necklaces that are paired with the black sweater. That's actually the look I chose to take home.
Something else I learned about the company when I was at this event was about the J. Jill Compassion Fund. This fund is set up to provide support to community-based organizations that help disadvantaged and homeless women become self-sufficient. J. Jill recently donated $2,000 to their Compassion Fund partner, Laura's House, which is an organization local to this newest J. Jill store location. The J. Jill Compassion Fund has donated over $6 million to over 60 organizations across the county since 2002. Wow!
J. Jill clothes are fashionable, high quality pieces and are perfect for moms like me who are always on the go. I am so happy there's a J. Jill store in "my mall" now because I can go back and shop anytime I want to!
 Connect with J.Jill on Facebook, Twitter, and Instagram!