This shop has been compensated by Collective Bias, Inc. and its advertiser. All opinions are mine alone. #PurellWipes #CollectiveBias
"You should practice Random Acts of Cleanliness every day!" This was what I jokingly said the other day to my daughter as a suggestion for something she should do more often. There she was, making a mess in her room (which is nothing new), and it just kind of came out of my mouth. I kind of liked how it sounded, too! (I love making up new words and clever sayings) She laughed and tried to correct me, asking if I'd meant to say "Random Acts of Kindness"?
I then explained that I'd meant exactly what I'd said. I also told her how happy it would make me if she did practice  "Random Acts of Cleanliness" around the house more often, without being asked. What mom wouldn't love that?
I recently stocked up and using these new,  amazing PURELL® Hand Sanitizing Wipes. They're now available in most Walmart stores in the household cleaning aisles in convenient canisters. I grabbed a few of them for my house so I could have them handy at all times, both upstairs and down. I read that they are proven to reduce the transmission of germs in households. A study recently conducted by a leading researcher at the University of Arizona showed a significant reduction in risk of infection with use of PURELL Wipes in the home at least once per day . Used with or without alcohol-based gel hand sanitizers, a superior form of reducing germ transmission, wipes have the added convenience of removing soils. Wipes are a convenient way to both cleanse the hands and reduce transmission of germs.
The other day, I'd just finished doing some Spring cleaning around the house when I walked upstairs to find a very messy dance party (which happened to involve a chocolate ice cream sandwich) happening in my daughter's room! Don't get me wrong, I'm a big fan of dance parties, but WHOA…her face!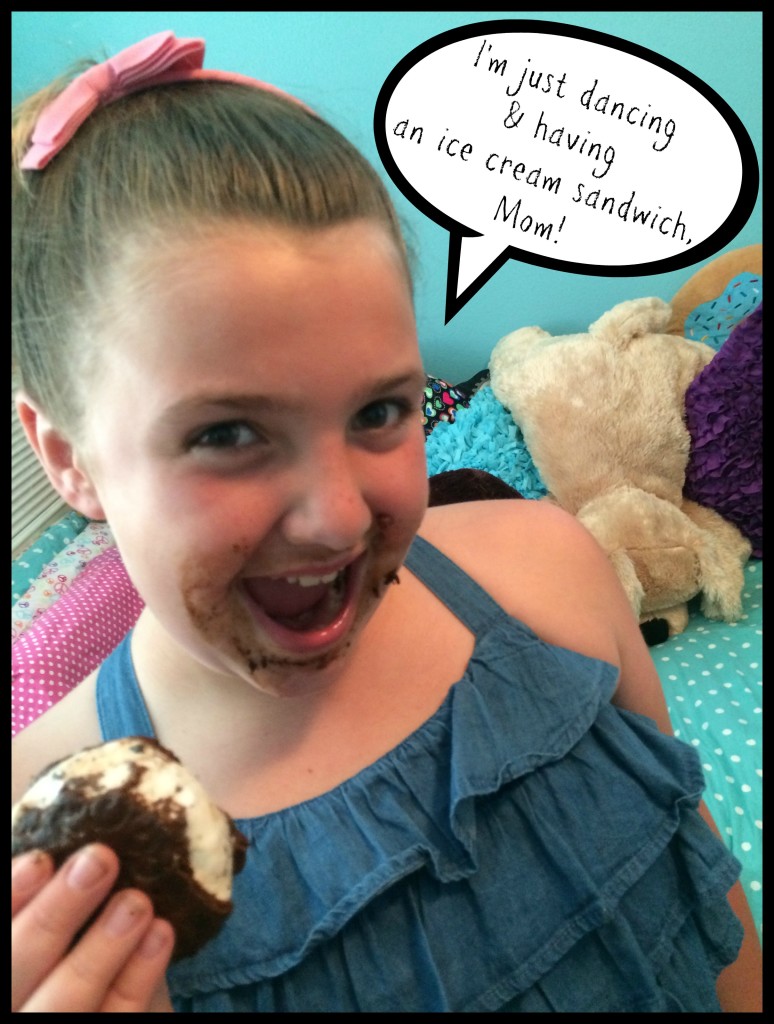 It just goes to show why I really need to keep PURELL® Hand Sanitizing Wipes on hand. They're safe to use on chocolatey hands and faces! I am just glad I had them handy!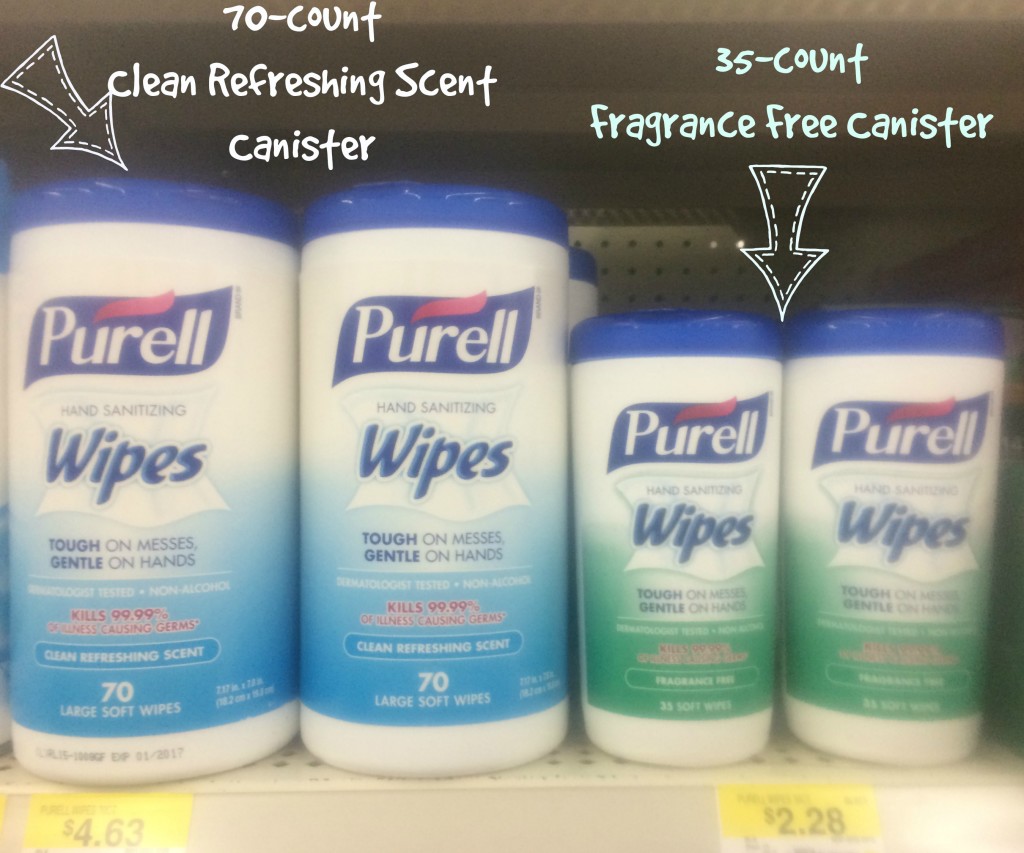 PURELL® Hand Sanitizing Wipes are available in 2 sizes…a 70-count Clean Refreshing Scent canister and a 35-count Fragrance-Free canister. I grabbed a few canisters of each size the other day at Walmart. Be sure to look on the Household Cleaning Aisle to find them. Beginning on May 17th, shoppers will be able to save $1.00 on any PURELL® Wipes canister or save $1.00 on any two PURELL® Products. Just click here for a coupon.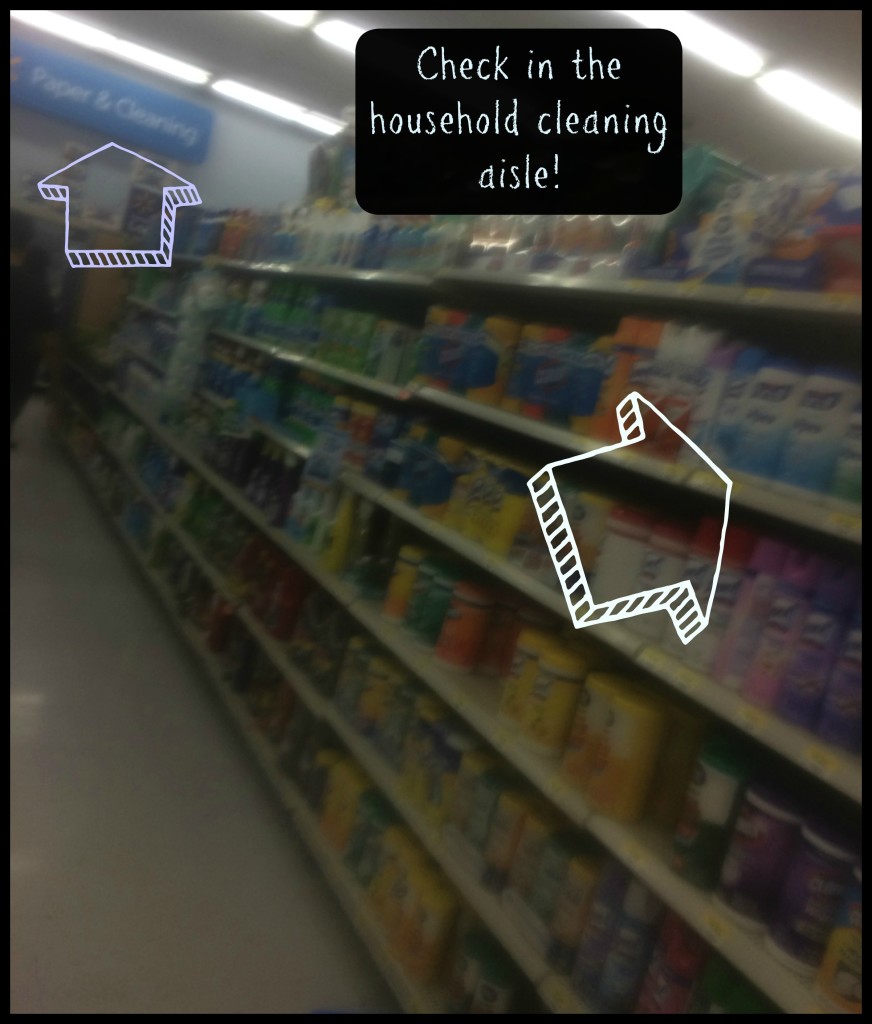 So, do YOU practice "Random Acts of Cleanliness" every day? Read about PURELL®'s  loyalty program here!
Here's a short video demonstrating how the scene played out! Enjoy!