Let's talk about snacking. Lately, it seems to be one of my favorite activities. I don't know if it's an increased use of social media, such as Instagram, where at any moment, I can go on and view pictures of yummy food that people have posted, which seems to make me want to go and eat those foods, if it's those days that I'm "eating my feelings" or just the fact that it's so trendy to label yourself as a "foodie" now? I honestly don't know what is going on? In all actuality, I actually think I talk a lot more about snacks than I do eat them, which is probably a good thing, especially since I need to set a good example for my 8 year old daughter. There is a point when one should find some healthy alternatives to turn to when it's your so-called "go time"! For me, my new favorite is Pretzel Crisps! Recently, I was lucky enough to receive a big box of a variety of Pretzel Crisps flavors for my family and I to sample. The box included the flavors Everything, Sesame, Buffalo Wing, Jalapeño Jack, Honey Mustard and Onion, Sea Salt and Cracked Pepper, Chipotle Cheddar, Garlic Parmesan, and Original. I basically spent the entire food holiday season with Pretzel Crisps by my side, and now I didn't feel like I ate way too much over the holidays, like so many people complained about when January rolled around.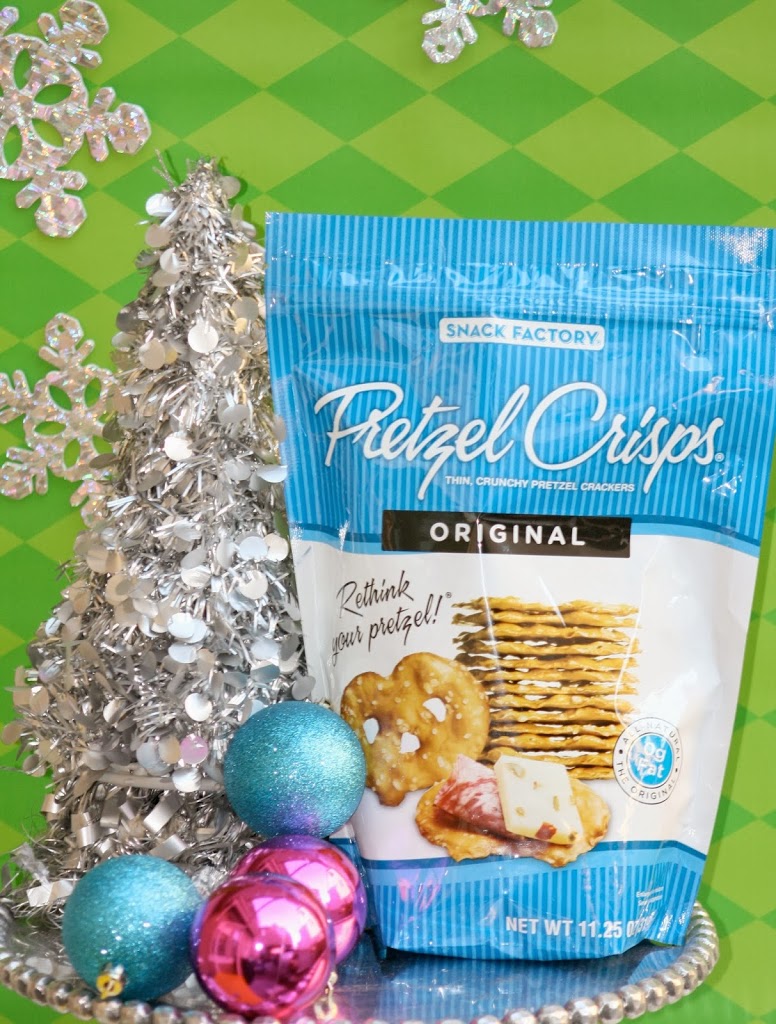 This is my favorite flavor…Original!
Although my own nutrition and eating are important, I'm also very skeptical about what kinds of foods to buy for my daughter. There are so many snack foods that are just loaded with artificial colors and preservatives and just have little to no nutritional value. I think the biggest challenge, however, is that even though I may not send some of those snacks to school with her, there are always going to be other kids who DO bring them. I feel like I'm on a constant mission to find snacks she'll WANT to take with her and Pretzel Crisps are something I can send, that she loves!
If you do a comparison between Pretzel Crisps and "chips", you'll find that Classic Pretzel Crisps have 110 calories and 0g of fat per serving and potato chips, on average, have about 150 calories and 10g of fat per serving! In my comparison research I also discovered that pita chips have 130 calories and 5g of fat per serving. I guess I was under a false impression that pita chips were healthy? What's scariest to me about these statistics is that most kids are eating way more than just 1 serving of chips at a time. Some of those "Big Bags" have 3 servings in them! My daughter LOVES taking Pretzel Crisps in her lunchbox now, which makes me a happy mom. The Pretzel Crisp slogan is "Rethink your pretzel!" but I actually think I just "Rethought my daughter's snacks" in the process!
Have YOU tried
Pretzel Crisps
yet? If so, what's YOUR favorite flavor?